'Game on': SEC opts not to appeal Grayscale's court win
Regulator's choice not to challenge Grayscale Investments' Court of Appeals win among the bullish signs for eventual spot bitcoin ETF approval.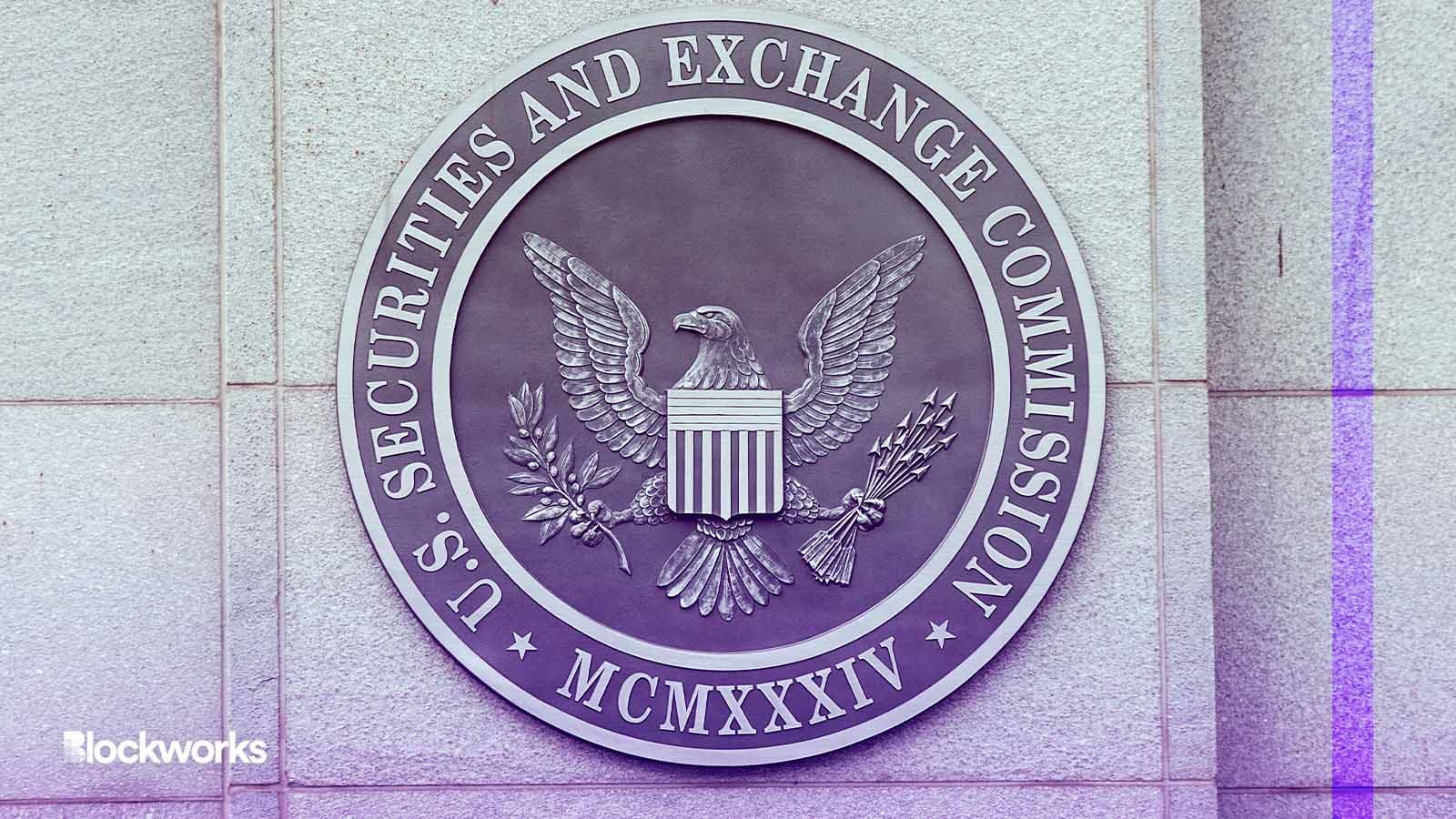 Mark Van Scyoc/Shutterstock modified by Blockworks
The Securities and Exchange Commission's decision to not appeal a court win by Grayscale Investments Friday could be a sign that spot bitcoin ETF approval is imminent.
Recent amendments made to bitcoin ETF proposals — that some analysts believe are at the request of the US securities regulator — also appear to reflect progress. 
Judges in the DC Circuit Court of Appeals ruled in August that the SEC's decision to block the proposed conversion of the Grayscale Bitcoin Trust (GBTC) to an ETF, but permit bitcoin futures ETFs to start trading, was "arbitrary and capricious."
The US securities regulator had until Friday to challenge that court decision, either by seeking an appeal to the US Supreme Court or requesting an "en banc" panel of the Court of Appeals to revisit the ruling.  
It chose not to pursue those options. 
An SEC spokesperson declined to comment. 
"GBTC remains operationally ready to convert to an ETF upon appropriate regulatory approvals," a Grayscale spokesperson told Blockworks Friday.
Read more: Spot bitcoin ETF approval incoming? Bitwise CIO details green light conditions
A number of industry watchers previously told Blockworks they did not expect the SEC to appeal. Some have noted, however, that the securities regulator could ask Grayscale to refile a proposal and look to block GBTC's conversion to an ETF on different grounds.
Still, the SEC has other applications to rule on. The 240-day window for the SEC to decide on a spot bitcoin ETF proposed by Ark Invest and 21Shares expires on Jan. 10. 
The ultimate deadline for it to weigh in on other plans by BlackRock, Fidelity and several other firms is roughly two months later, though decisions on those could also come in January, or sooner.
Nate Geraci, president of The ETF Store, said in a Thursday tweet that Friday was "basically spot bitcoin ETF approval day" in his view, given what it could lead to. 
"If [the] SEC doesn't appeal [the] court decision in Grayscale case (I don't expect them to), then it's game on," he said in the post, predicting correctly. "Basically [it's] just [a] matter of time from there. Still thinking [January] 2024 launch."
Filing amendments bullish?
The SEC's apparent choice not to challenge the Court of Appeals ruling comes after issuers this week refine their bitcoin ETF proposals.
Bloomberg Intelligence analysts James Seyffart and Eric Balchunas said in a Thursday research note that an amended filing by Ark Invest and 21Shares — amounting to at least five pages of text — was likely made at the SEC's request.
"This back-and-forth between the SEC and fund sponsors is standard practice for new launches but a first for spot bitcoin ETF applications, indicating that the SEC is working to approve Ark's proposal," Seyffart and Balchunas wrote.  
Spokespeople for Ark Invest and 21Shares declined to comment. 
Among the changes was clarity around where the trust's assets are held: "in segregated accounts on the bitcoin blockchain, commonly referred to as wallets." The filing adds that those assets are "therefore not commingled with corporate or other customer assets."
The new filing also notes that mining operations can consume "significant amounts of energy," and that determining the value of the ETF's bitcoin is not in accordance with generally accepted accounting principles, or GAAP.
"If these are actually responsive to SEC comments, it doesn't look like the agency is putting up any unnecessary roadblocks via disclosure review," Scott Johnsson, a general partner at Van Buren Capital, said in an X post about the updates to the Ark 21Shares Bitcoin ETF proposal. "At least currently and based on this amendment."
Jake Chervinsky, who is soon shifting from chief policy officer at the Blockchain Association to chief legal officer at Variant Fund, replied to Johnsson's take: "It ain't over 'til it's over, but all signs point toward SEC approval for bitcoin spot ETFs."
---
Don't miss the next big story – join our free daily newsletter.