White House 'Allergic to Promise' Says Crypto Industry
The report's attitude toward crypto is only going to push companies offshore, taking innovation away from the US and potentially opening up investors to exposure to risky business practices, advocates say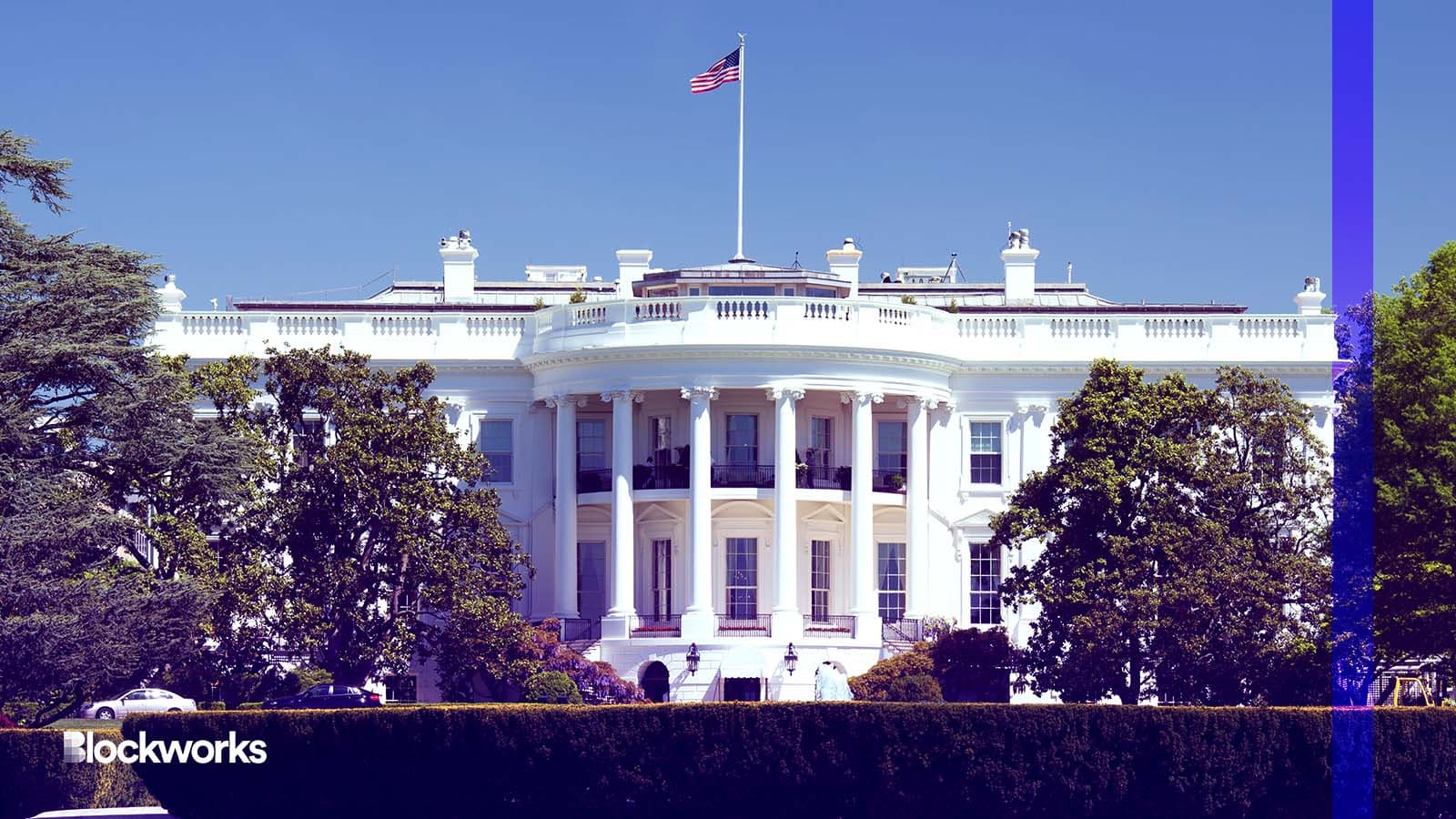 Andrea Izzotti/Shutterstock modified by Blockworks
The White House's Council of Economic Advisors published its annual report this week, dedicating an entire chapter of its 500 pages to digital assets. 
The crypto industry is seeking to exist outside of government bounds, the report alleges, which sets it up for failure. 
"Digital asset proponents are now aspiring to create a decentralized financial system without relying on governments," the CEA report reads. "Proponents have been relearning the lessons from previous financial crises the hard way." 
Many industry members found the report troubling, especially given its publication during a time of extreme regulatory uncertainty. 
"The authors [of the CEA report] repeatedly cite crypto's most sordid bad actors as broadly indicative of the industry as a whole," Galaxy analysts wrote in a report Friday. "When referring to frauds, they use BitConnect, one of the most blatant scams of the 2017 bull run (which by the way was exposed by the crypto community in real time and only charged by the SEC 4 years after the scam had run its course in 2021)." 
Others pointed out that the report's attitude toward crypto is only going to push companies offshore, taking innovation away from the US and potentially setting up investors to have exposure to risky business practices. 
"While other countries are increasingly receptive to the burgeoning crypto industry, some in government appear increasingly allergic to its promise, sending companies and innovators offshore," Kristin Smith, CEO of the Blockchain Association, said in a statement this week. "Crypto is here for good, promising a safer and sounder financial system and a consumer-centric internet."
There are US regulators trying to push crypto out, SEC Commissioner Hester Peirce confirmed in an appearance before Florida International University law students earlier this week. 
"Some people in the regulatory world are perfectly fine with having innovation in crypto move away from the United States because they don't think that there's anything positive that's going to come out of it," Peirce said. "I tend to be of a different mindset."
The CEA report goes on to quote prominent computer scientists and their issues with crypto as evidence that the underlying technology may not be legitimate. 
"But the authors fail to note that there are thousands of prominent computer scientists that believe the technology is transformational or are even working on it," Galaxy researchers said. "For example, the authors fail to note that MIT, Stanford, [U.C. Berkeley], University College of London, and hundreds more prominent universities are deep into conducting significant technical research on blockchain and crypto assets, or to mention the myriad prominent cryptographers and computer scientists who advocate for and develop on blockchain technology." 
The report came during an unexpectedly explosive week for cryptocurrency regulatory actions. Do Kwon, the long-wanted founder of collapsed Terraform Labs, was arrested and indicted, Coinbase was served a Wells notice, and the SEC targeted SushiSwap with new securities violations. 
Peirce said SEC Chair Gary Gensler's agenda is ambitious, so the industry may want to brace for additional enforcement actions.
---
Get the day's top crypto news and insights delivered to your email every evening. Subscribe to Blockworks' free newsletter now.
Want alpha sent directly to your inbox? Get degen trade ideas, governance updates, token performance, can't-miss tweets and more from Blockworks Research's Daily Debrief.
Can't wait? Get our news the fastest way possible. Join us on Telegram and follow us on Google News.
---