Binance Stablecoin Is a Security, SEC Tells Paxos: WSJ
Binance USD issuer Paxos has reportedly been hit with a Wells notice, meaning the SEC intends to sue unless it can be convinced otherwise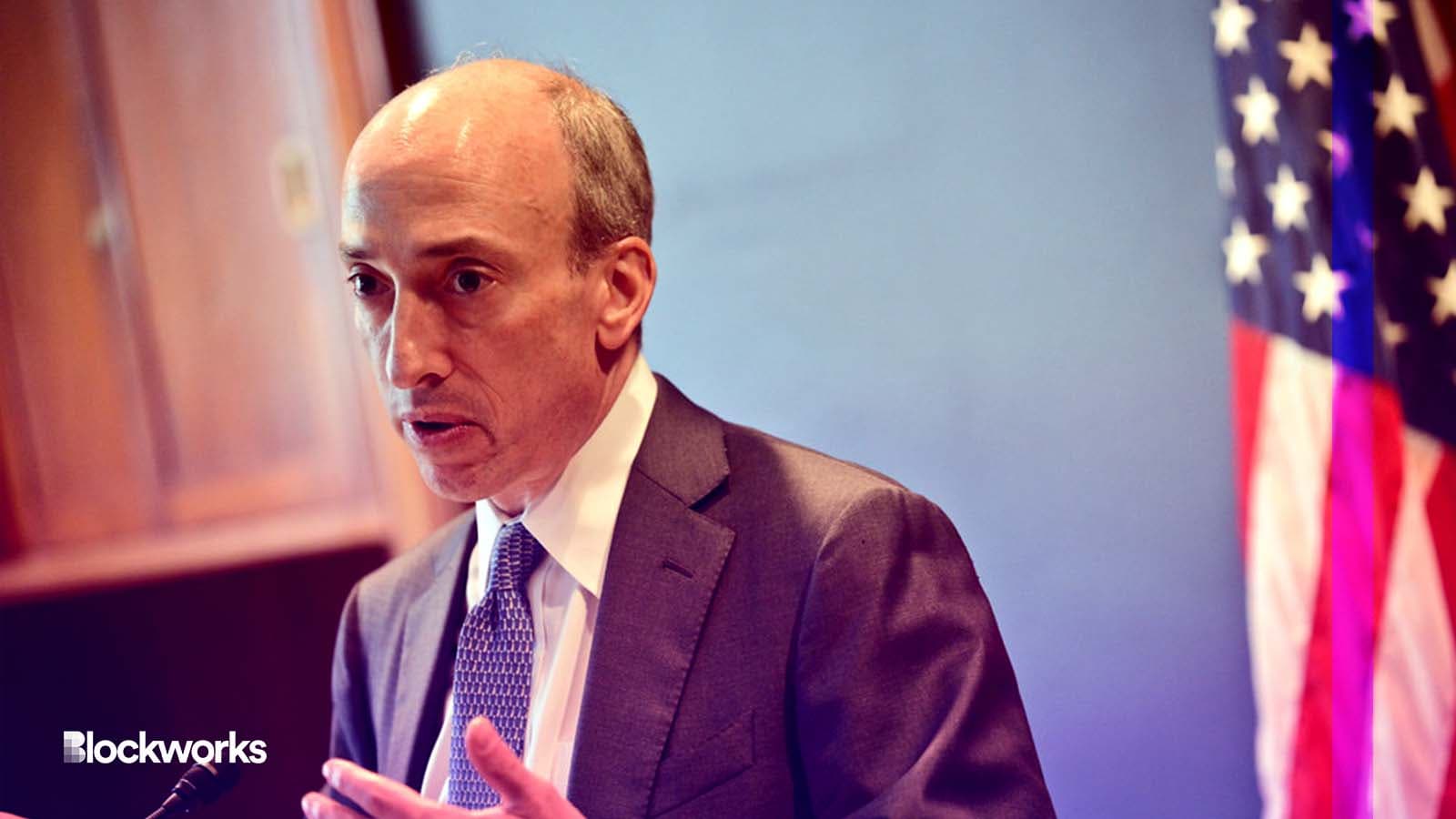 Paxos, the issuer of Binance-branded stablecoin BUSD, could reportedly be sued by the US Securities and Exchange Commission (SEC) for violating investor protection laws.
The Wall Street Journal reported Sunday that the SEC has sent Paxos a Wells Notice, a notification of the agency's plans to bring an enforcement action against it. 
Binance USD is an unregistered security, according to the notice. New York-headquartered Paxos has 30 days to respond with factual details about why the agency should not bring forward any charges, known as a Wells submission. 
A Binance spokesperson said BUSD is a Paxos-issued and owned product and is one of the "most transparent" 1-to-1 backed stablecoins.
"Binance licenses its brand to Paxos for use with BUSD, which is entirely owned by Paxos and regulated/supervised by the NY Department of Financial Services," the spokesperson told Blockworks. "We will continue to monitor the situation."
A spokesperson for the SEC told Blockworks, "The SEC does not comment on the existence or nonexistence of a possible investigation."
Paxos issued a statement, Monday, regarding its BUSD stablecoin, but did not mention the SEC.
BUSD holds a $16 billion market value, which makes it the third-largest stablecoin after tether (USDT) and Circle's USD coin (USDC), per CoinGecko. Paxos' own stablecoin pax dollar (USDP) has a much lower market cap of some $898 million.
Paxos was recently under investigation by the New York Financial Services Department, according to CoinDesk.
Last year, the regulator published guidance to stablecoin issuers, stating that US dollar-backed stablecoins must be fully backed by a reserve of assets. Reserves should only consist of US Treasury bills, reverse repurchase agreements collateralized by Treasury bills or notes, government money-market funds or deposit accounts at US state or federally chartered institutions.
According to Paxos' latest reserve report, BUSD is backed by $636 million (4%) in cash, $12 billion in Treasury-collateralized reverse repurchase agreements (75%) and $3.3 billion in US Treasury bills (21%).
About 90% of BUSD is held on Binance and the stablecoin currently accounts for 21.6% of the exchange's token holdings, Nansen data shows. BUSD is also listed on several other crypto exchanges.
The SEC sent a Wells notice to Coinbase last year over its proposed lending product, which would've offered up to 4% interest on USDC deposits. Coinbase nixed its plan shortly after.
---
Don't miss the next big story – join our free daily newsletter.
Follow Sam Bankman-Fried's trial with the latest news from the courtroom.