BlackRock Predicts More Rate Hikes, Possible Short-Term Volatility for Crypto
The world's largest asset manager expects the Fed to continue hiking rates, with potential short-term consequences for crypto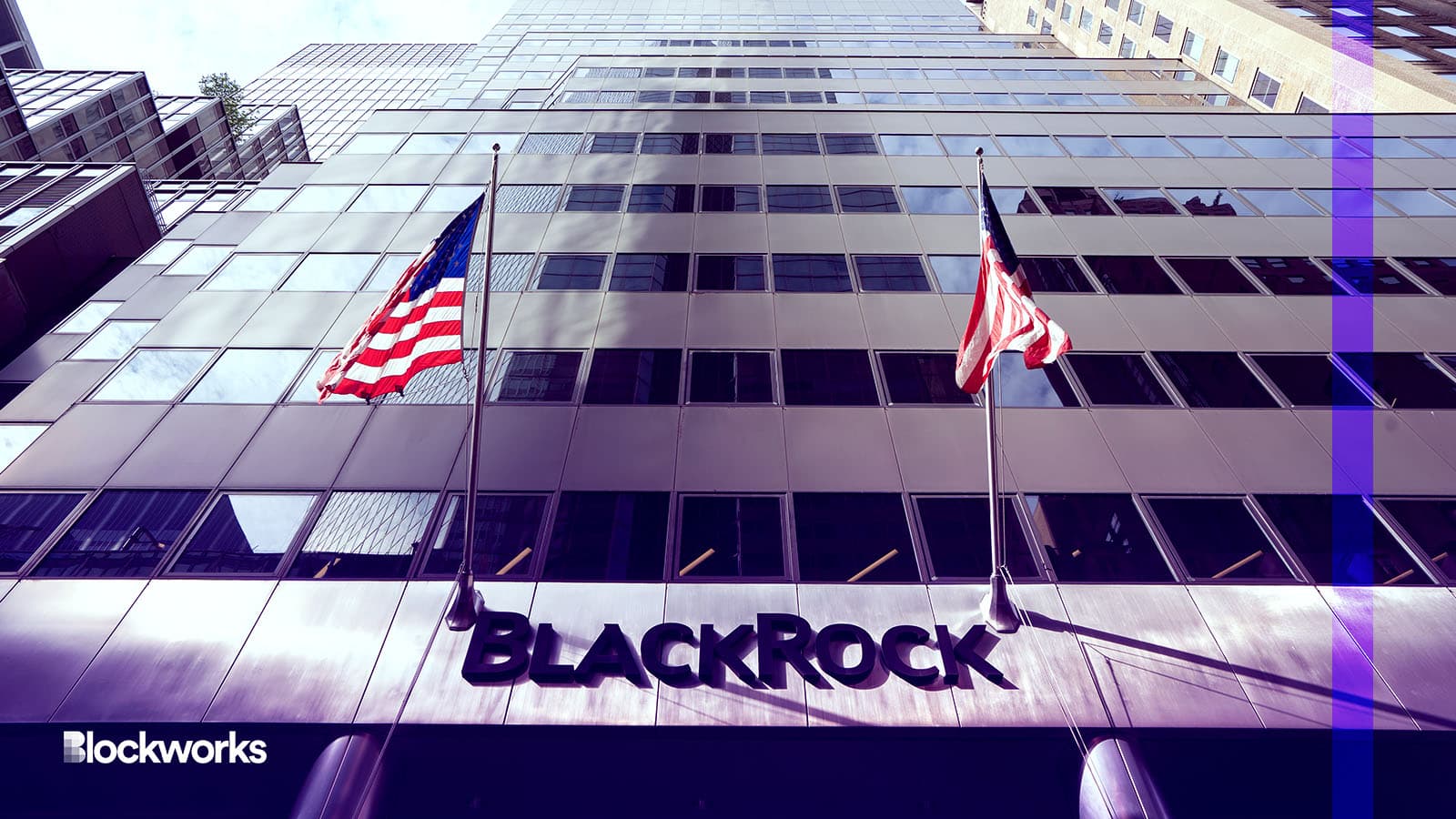 Source: Shutterstock / Tada Images, modified by Blockworks
The world's largest asset manager, BlackRock, said Thursday it believes the US Federal Reserve would continue its campaign of future rate hikes, despite market expectations of a freeze.
It could mean a volatile road lies ahead for digital assets in the short-term, based on prior performances throughout 2021 and 2022 and present-day announcements from the central bank, experts say.
Bitcoin (BTC), which has so far managed to climb a wall of worry in the wake of the Fed's aggressive rate hikes, benefited from uncertainty in the banking sector as investors sought to hedge via a flight to quality. 
The biggest headwinds now facing the US and global economy are not immediate, Dmitry Lapidus, of crypto-native investment fund Dragonfly, told Blockworks.
The Fed "did a great job bailing the banks out" and the effect on GDP is likely to be exaggerated for the remainder of the year, he said.
"I think they cluster somewhere around Q3/Q4 when excess savings are drawn down and housing data is likely to accelerate to the downside."
Despite the Fed's recent dovish stance of easing rate hikes, as evidenced by its 25 basis point rise instead of the previously anticipated 50, market uncertainty still lingers.
Lapidus said for crypto, "it's tough to decouple" from the macroeconomic environment, with the "pain trade" continuing to be up in all risk assets as long as liquidity was supported.
In the near term, he predicts the trend of higher prices for digital assets to continue.
Future rate hikes?
The Federal Reserve will next convene to determine short-term interest rates on May 3, with analysts predicting a split chance between a 25 bps increase or the decision to maintain current rates, data from CME Group's FedWatch tool shows.
BlackRock believes the central bank will avoid rate cuts this year and opt to continue curbing inflation, albeit at a less aggressive pace than the year prior. Lapidus agrees, pointing to  "stubborn" and "sticky" core inflation, as well as the contained banking crisis. In that world, rates would continue to rise.
Previous hikes show the impact on digital assets has had mixed results, particularly at a time when the industry was dealing with several major bankruptcies and declining valuations.
The two largest drops in bitcoin's price on rate hike announcements occurred on May 5, 2022 (-7.9%) and June 16 of the same year (-9.6%), taking the federal funds rate from 1.5% to 1.75%. Both came before the larger interest rate hikes of 75 bps in the latter half of 2022.
If the Fed reaccelerates its pace with indications of significantly more rate hikes to come, then the crypto rally will falter, Markus Thielen, Matrixport's head of research, told Blockworks.
"The debate about a higher terminal rate would also have negative implications for tech companies and start-ups," he said.
Change of pace
Still, the environment in which digital assets now operate has significantly changed from two years ago, when rates had come off historic lows which sustained a decade of cheap borrowing costs.
The price of bitcoin actually rose about 8% on a rate hike of 75 bps on July 27, 2022. Other instances, including the hikes on Dec. 14, Feb. 1, 2023, and, most recently, on March 22, resulted in moderate increases in bitcoin's price.
Research-focused digital assets brokerage firm K33 said in a Thursday post that growth had been the main priority amid the zero-interest rate regime, which had kicked into high gear from the outset of the COVID-19 pandemic.
"In crypto, the growth focus was perverse. This is the source of the yearlong correlated hangover that was 2022," the firm said.
The abundance of capital available to startups via private fundraising led to a prioritization of growth over everything else, with lower interest rates further fueling that trend, K33 said.
While the impact on digital asset performance over the short term appeared sensitive to future hikes, the longer-term implications of "high-interest rates are unknown," it said.
---
Get the day's top crypto news and insights delivered to your email every evening. Subscribe to Blockworks' free newsletter now.
Want alpha sent directly to your inbox? Get degen trade ideas, governance updates, token performance, can't-miss tweets and more from Blockworks Research's Daily Debrief.
Can't wait? Get our news the fastest way possible. Join us on Telegram and follow us on Google News.
---