US Losing Ground on Blockchain Developer Share: Study
Regulatory clarity is needed for US to attract more blockchain-related developer jobs, according to Electric Capital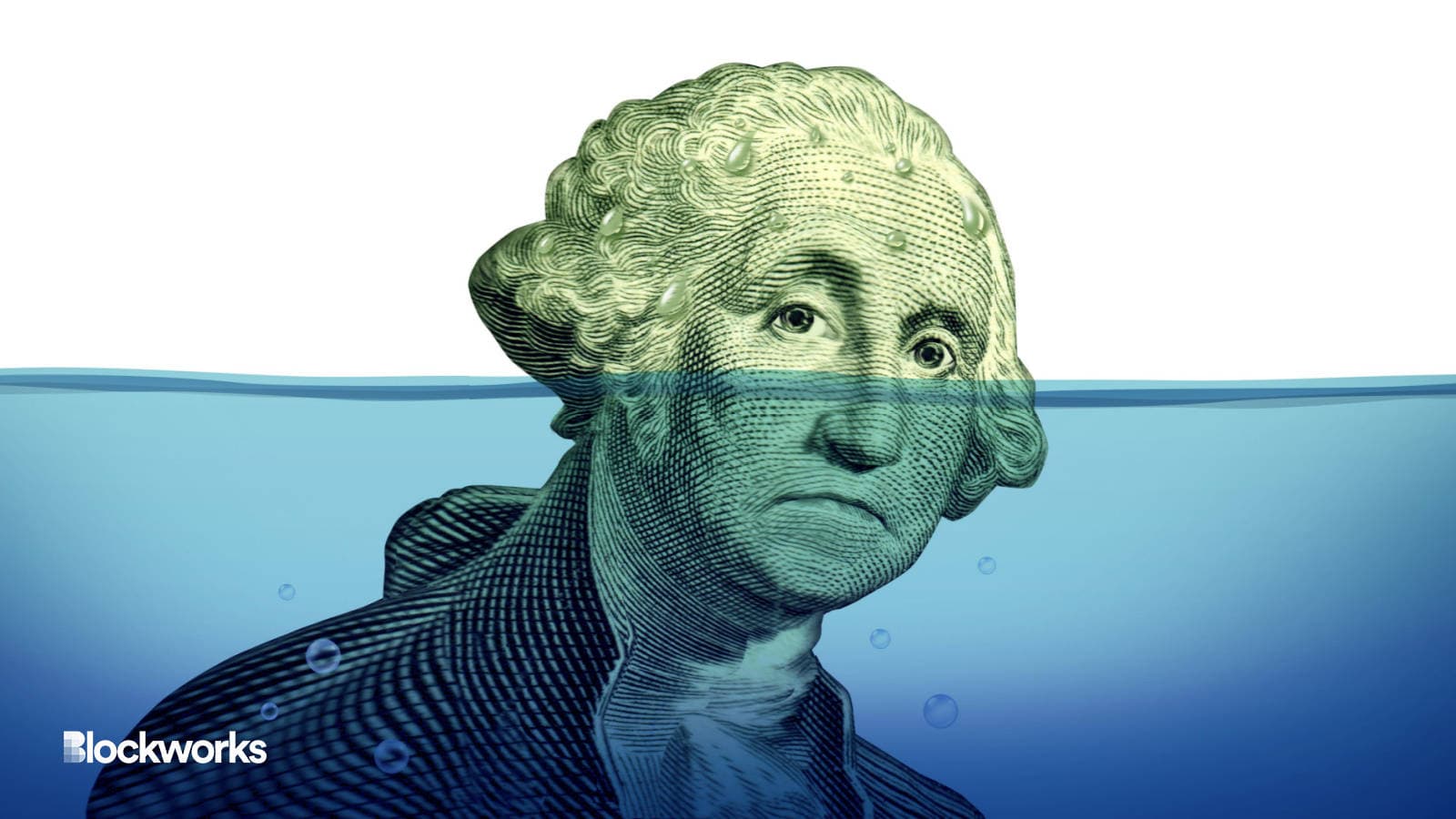 Lightspring/Shutterstock, modified by Blockworks
The share of US-based blockchain developers is shrinking, according to a recent study, though the country has a chance to regain a lead as an upcoming boom of such jobs is expected over the next decade. 
The US has lost 2% of its share of the blockchain developer market per year for the last five years — sinking to 29% market share, venture capital firm Electric Capital found.
Europe is also currently home to 29% of blockchain developers, the data shows, while Asia accounts for 13%.  
The number of active open source software engineers grew to 23,343 by the end of 2022, according to Electric Capital, despite crypto prices declining. The report estimates that ​​one million new blockchain-related open-source developer jobs could be created by 2030, giving the US a chance to catch up. 
Regulatory clarity could go a long way to attracting a chunk of that talent, though some industry participants have said they aren't particularly optimistic. In the absence of a comprehensive crypto framework, the SEC and CFTC have launched enforcement actions against crypto companies and executives in recent months, including Binance.
"Providing clear and supportive regulations for the cryptocurrency and blockchain industries will encourage more innovation and foster growth within the country," the report states. "This will make the US an attractive destination for both new and established developers."
Coinbase, an industry player the SEC has targeted recently, said in a blog post Wednesday that "regulation by enforcement" in the US was indeed pushing tech innovation to other parts of the world. 
CEO Brian Armstrong said the company would be "happy to go to court" if necessary to offer some clarity to the industry. 
"The US is now losing market share to regions with more regulatory clarity and openness to crypto innovation like Europe and Asia, as well as emerging markets like LATAM, India, and Africa," the crypto exchange's blog post states.
While the US, Europe and Asia have the most blockchain developers, India's share of such professionals has grown more consistently — from 2% in 2017 to 6% in 2022.
"Still the United States has amazing builders, but then India is another ecosystem that is coming on line in the last couple of months and years in a really really big way," said Ruben Amenyogbo, head of partnerships for Protocol Labs.
Ukraine has been a standout European country in terms of growth, as its share of blockchain developers rose 2% in the last three years. 
Macaulay Peterson contributed reporting. 
---
Get the day's top crypto news and insights delivered to your email every evening. Subscribe to Blockworks' free newsletter now.
Want alpha sent directly to your inbox? Get degen trade ideas, governance updates, token performance, can't-miss tweets and more from Blockworks Research's Daily Debrief.
Can't wait? Get our news the fastest way possible. Join us on Telegram and follow us on Google News.
---