Blockchain Surveillance Startup Chainalysis Raises $100M
The 7-year-old startup provides data and compliance software that helps detect and prevent cryptocurrency crime and money laundering.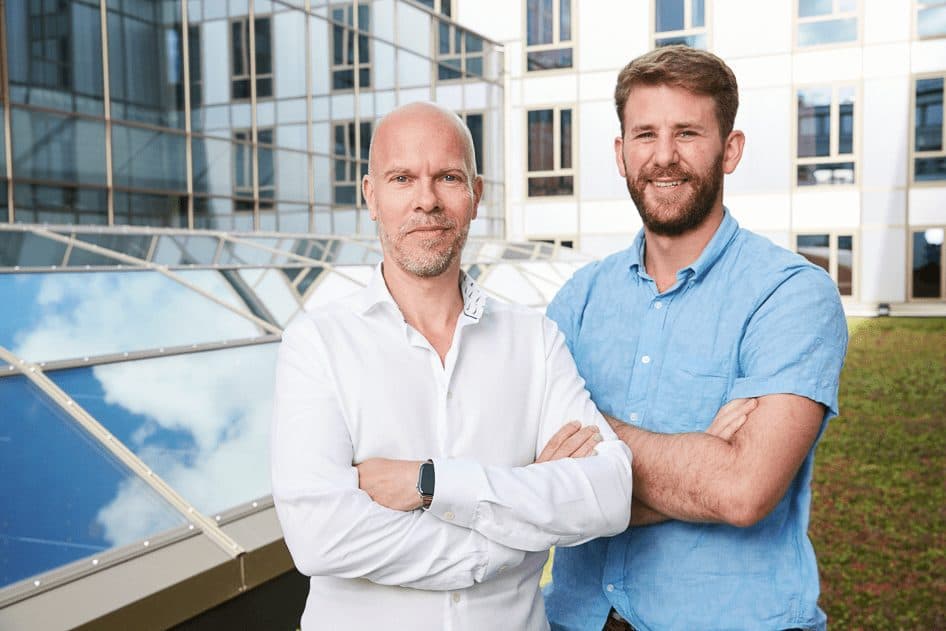 Chainalysis' CEO Michael Gronager (left) and Co-founder and Chief Strategy Officer Jonathan Levin; Source: Chainalysis
key takeaways
Company's valuation is now $2 billion
Latest raise follows another $100 million raise Chainalysis completed in November
Blockchain analytics firm Chainalysis has raised $100 million in Series D funding. The latest round follows another $100 million raised in November and brings the company's valuation up to $2 billion.
The 7-year-old startup provides data and compliance software that helps detect and prevent cryptocurrency crime and money laundering. It serves government agencies, asset managers and financial institutions, cryptocurrency businesses and financial services providers, insurance and cybersecurity companies. It counts the United Nations Office on Drugs and Crime, Barclays, Square, BlockFi and Gemini among its 400 customers. 
Public blockchains, like the Bitcoin blockchain, have become subject to more regulation, with companies having to do more to identify illicit activity in connection with their businesses, as the regulatory landscape has matured and especially as institutional demand for digital assets continues to grow. 
BlackRock, for example, is currently seeking talent that can research, monitor and analyze public blockchains and digital assets. The company, the world's largest asset manager, has no doubt been monitoring digital assets for years but took its first public foray into bitcoin earlier this year, including bitcoin futures trading in a regulatory filing.
The Chainalysis platform covers more than 100 digital assets on 10 different blockchains, encompassing approximately 90% of cryptocurrency economic activity. The company plans to use its new funding to further scale its enterprise data solutions.
In the past year Chainalysis increased its revenue by more than 100% on a year-over-year basis and doubled its customers to include government agencies in more than 30 countries and private sector businesses more than 60 countries. It's also grown its partners to more than 50 — including Fireblocks, the Israeli startup providing the custody solutions for Bank of New York Mellon potentially other multinational banks. It raised $133 million last week.
Eventually every company will use the blockchain to conduct their business, cofounder and CEO Michael Gronager said in a press release Friday. That information allows customers to make better data-driven decisions will enable more accelerated adoption of cryptocurrency, he added.
BlockFi CEO Zac Prince said in the press release that Chainalysis delivers insights beyond compliance that help inform its business development activities, tailor offerings and identify new revenue streams.
The cryptocurrency-focused firm Paradigm led Chainalysis' Series D raise. Existing investors Addition, Ribbit and Marc Benioff's TIME Ventures also participated.