Blockworks Unveils New Research Offering
Media company seeks to offer "most powerful research and data platform in crypto," co-founder says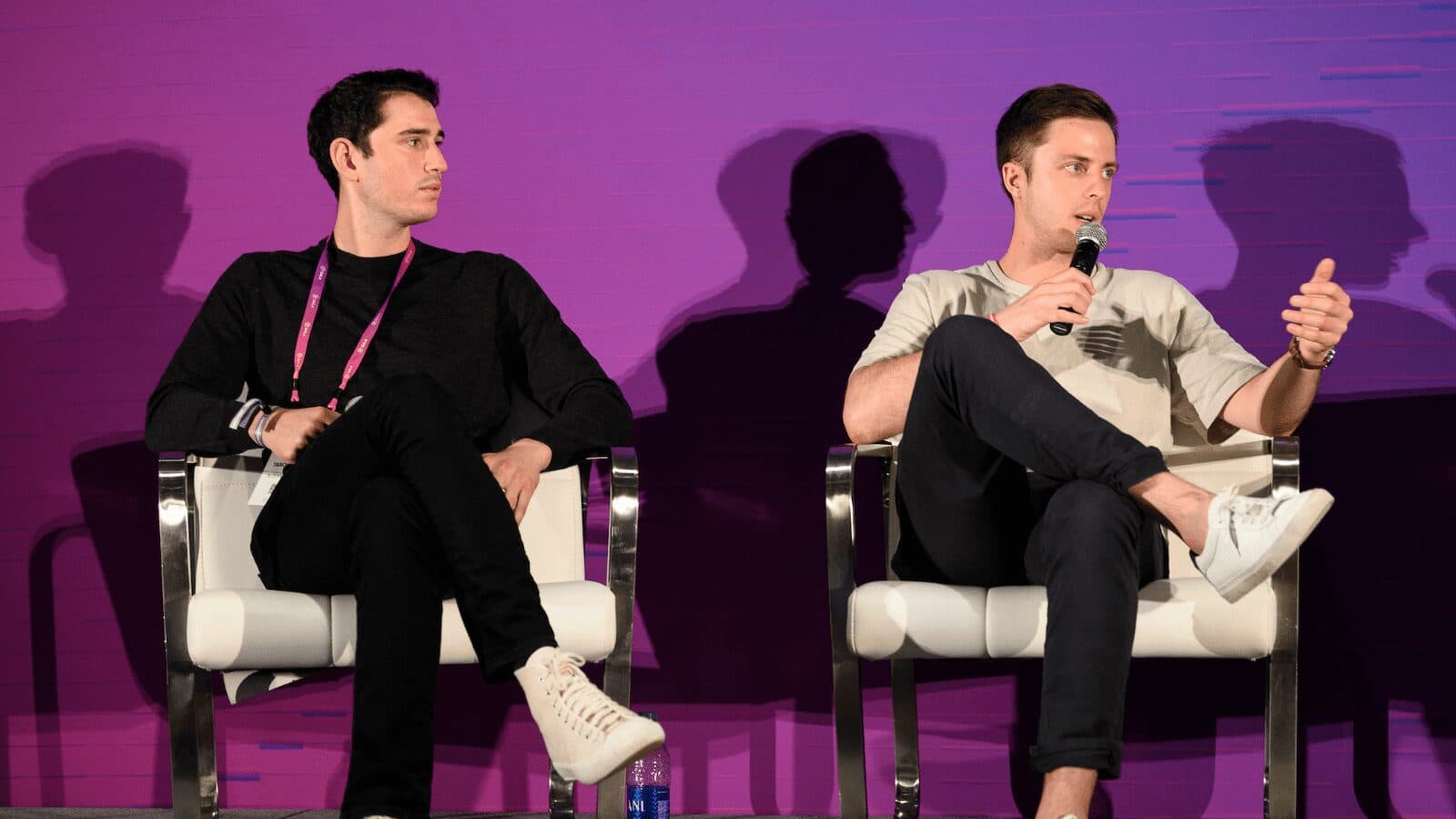 Blockworks Co-founders Jason Yanowitz and Michael Ippolito
key takeaways
Blockworks Research will first focus on DeFi and seeks to expand its coverage to other sectors
Web application's offerings to include project and tokenomics analysis, daily briefs with market updates, and protocol and project models
Blockworks has launched a research offering designed for a range of investors and industry watchers seeking to learn more about DeFi and other crypto sectors.  
The media company's co-founders, Jason Yanowitz and Michael Ippolito, unveiled the new web application Wednesday during the Permissionless event in Palm Beach, which Blockworks is co-hosting.
Founded in 2018, Blockworks has spent the past few years building out its events and conferences, as well as its podcast network, editorial brand and newsletter.
"We've been building this huge community of investors who are investing into crypto with this core thesis that crypto will eventually become one of the largest asset classes in the world," Yanowitz said. "Now, it's time to go deeper." 
Blockworks Research will focus on DeFi (decentralized finance) and seeks to expand its coverage to other sectors. The company will publish research on segments such as layer-1s, layer-2s, DAOs, gaming and NFTs — starting at the product and protocol level.
The company has a 10-person research team and plans to scale the unit over time, Yanowitz said.
The offering was designed for crypto executives seeking to keep up with industry development, as well as builders, investors and retail traders.
In addition to data, Blockworks Research will offer project and tokenomics analysis, daily briefs with market updates, protocol and project models, corporate access calls, governance updates and access to analysts. 
The launch comes after the crash of Terra's algorithmic stablecoin, UST, and the blockchain's other native token, LUNA. Though the timing wasn't planned, Ippolito said, the recent events are a good reminder of the need for better data and analysis.
"There's definitely a lot of…following people and not doing their own research," he said. "So one of the things we feel we can give back to the community is providing good primary research, and hopefully that can advance the space."
---
Don't miss the next big story – join our free daily newsletter.
Follow Sam Bankman-Fried's trial with the latest news from the courtroom.