Bloomberg Analysts: Sen. Warren's Deadline Bullish for Long-Awaited Bitcoin ETF
Requested regulatory clarity from SEC around crypto exchanges could mean quicker approval for such products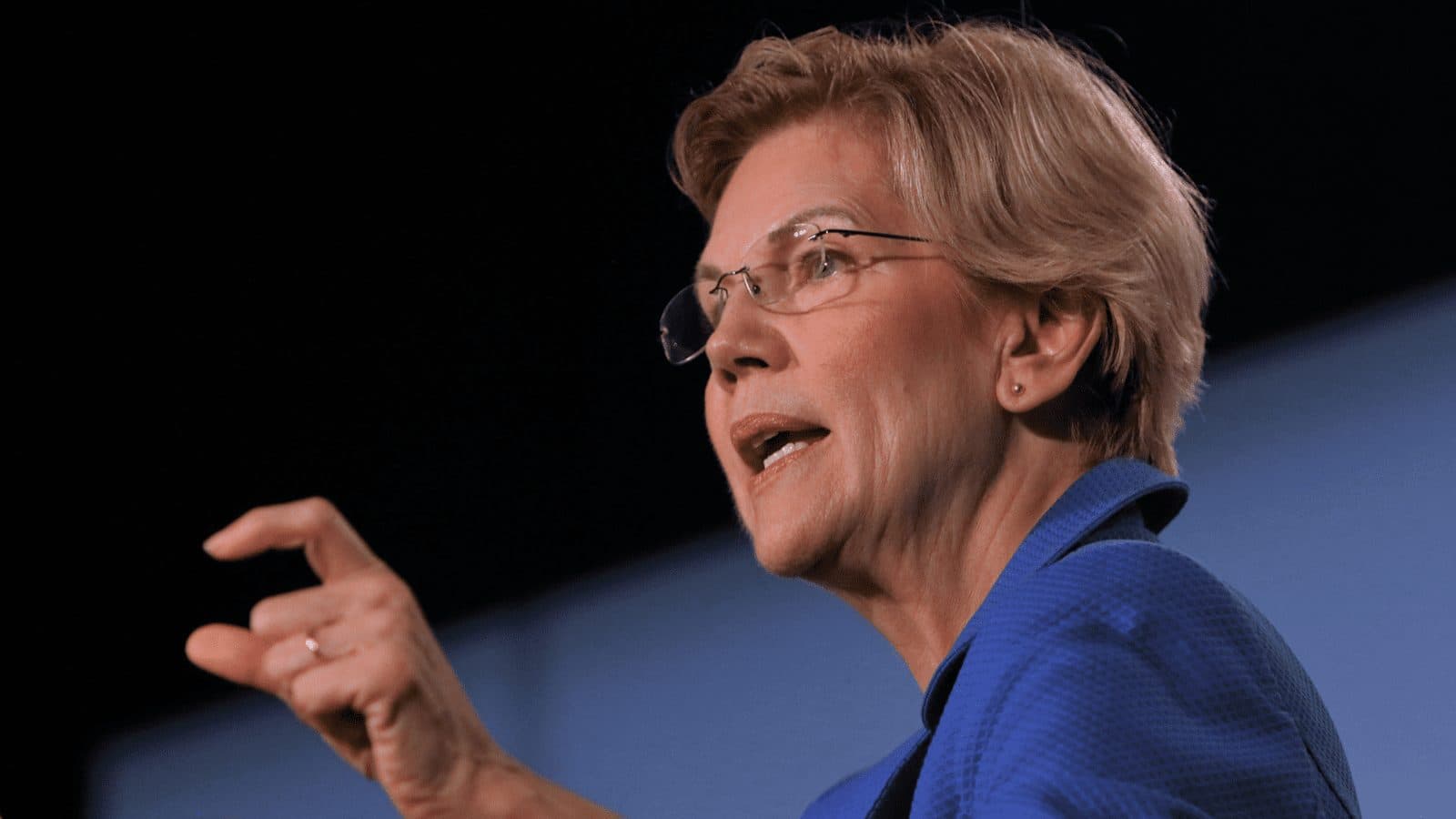 Senator Elizabeth Warren | Source: Shutterstock
key takeaways
Delay of approval could be less about protecting retail investors and more about a larger regulatory framework or crackdown, analysts argue
Creator of BitBoyCrypto.com predicts Grayscale Investments' planned conversion of GBTC will be first ETF approved in the space
Sen. Elizabeth Warren's request for SEC Commissioner Gary Gensler to develop a regulatory framework for cryptocurrency exchanges could mean a bitcoin ETF hits the US market sooner, according to analysts at Bloomberg Intelligence. 
"The SEC likely can't approve a Bitcoin ETF until US government officials are satisfied with crypto regulation, and the push from Warren could speed up the process," Eric Balchunas and James Seyffart argued in a research note published this week.
In a letter to Gensler on July 7, Warren asked for information about the SEC's authority to properly regulate cryptocurrency exchanges. She also posed the question of whether or not Congress needs to act to ensure that the SEC has the proper authority to close existing gaps in regulation that she said: "leave investors and consumers vulnerable to dangers in this highly opaque and volatile market."
Warren added that crypto exchanges should be subject to similar regulatory standards as national securities exchanges and gave the SEC a July 28 deadline to respond to a number of questions she had. 
The SEC last month postponed its decision to approve or deny ETFs by VanEck and Valkyrie Digital Assets that would hold bitcoin. The agency this week pushed a decision on a similar ETF filed by WisdomTree Investments. 
Despite regulators in Canada and Brazil greenlighting bitcoin ETFs this year, more than a dozen such funds await approval in the US.
"The SEC's continuing delay in approving a Bitcoin ETF may be less about protecting retail investors and more about a bigger regulatory framework or crackdown in light of some officials' view of cryptos as a harm to investors, the environment, the dollar and national security," the Bloomberg note states. "We believe investors would be better served by ETFs than the alternatives."
Some investors may pursue indirect, less efficient ways of accessing bitcoin in the meantime, Balchunas and Seyffart added, such as buying stock in MicroStrategy, which they said acts like a pseudo-Bitcoin ETF given how much crypto is on the balance sheet. Some may also stray to Grayscale Bitcoin Trust (GBTC), which trades over the counter at premiums and discounts because shares can't be created at will like an ETF. GBTC is flat this year despite Bitcoin being up 33%, the note says.
Grayscale Investments CEO Michael Sonnenshein said during an interview on SiriusXM Thursday that the firm began speaking with the SEC about morphing GBTC, the world's largest bitcoin investment vehicle, into an ETF in 2016.
"Unfortunately we don't yet have the green light from regulators to convert the product to an ETF, but are certainly optimistic that a bitcoin ETF, and GBTC's conversion to an ETF, is a matter of when and not a matter of if."
Ben Armstrong, the creator of BitBoyCrypto.com, predicted during the same SiriusXM program that the SEC would approve Grayscale's planned ETF first. Other industry watchers have said that the agency would likely approve all the products in registration at the same time.  
ETF has been a "buzzword" in crypto for about four years now, Armstrong said. Sonnenshein noted that investors view the wrapper 
Net inflows into US ETFs in 2021 were $490 billion, as of July 13, according to Todd Rosenbluth, director of mutual fund and ETF research at CFRA Research. The figure nearly equals last year's ETF inflow total of about $500 billion, which was a record. 
"ETFs I think for many investors have removed a lot of the barriers to entry," Sonnenshein said. "…We certainly believe we can broaden [crypto] accessibility even more in an ETF format."