Celsius Farmed Out Funds to DeFi Degen
The CeFi company sent over $500 million to be managed by a prominent DeFi "whale" known as "0xB1", before relations went sour in 2021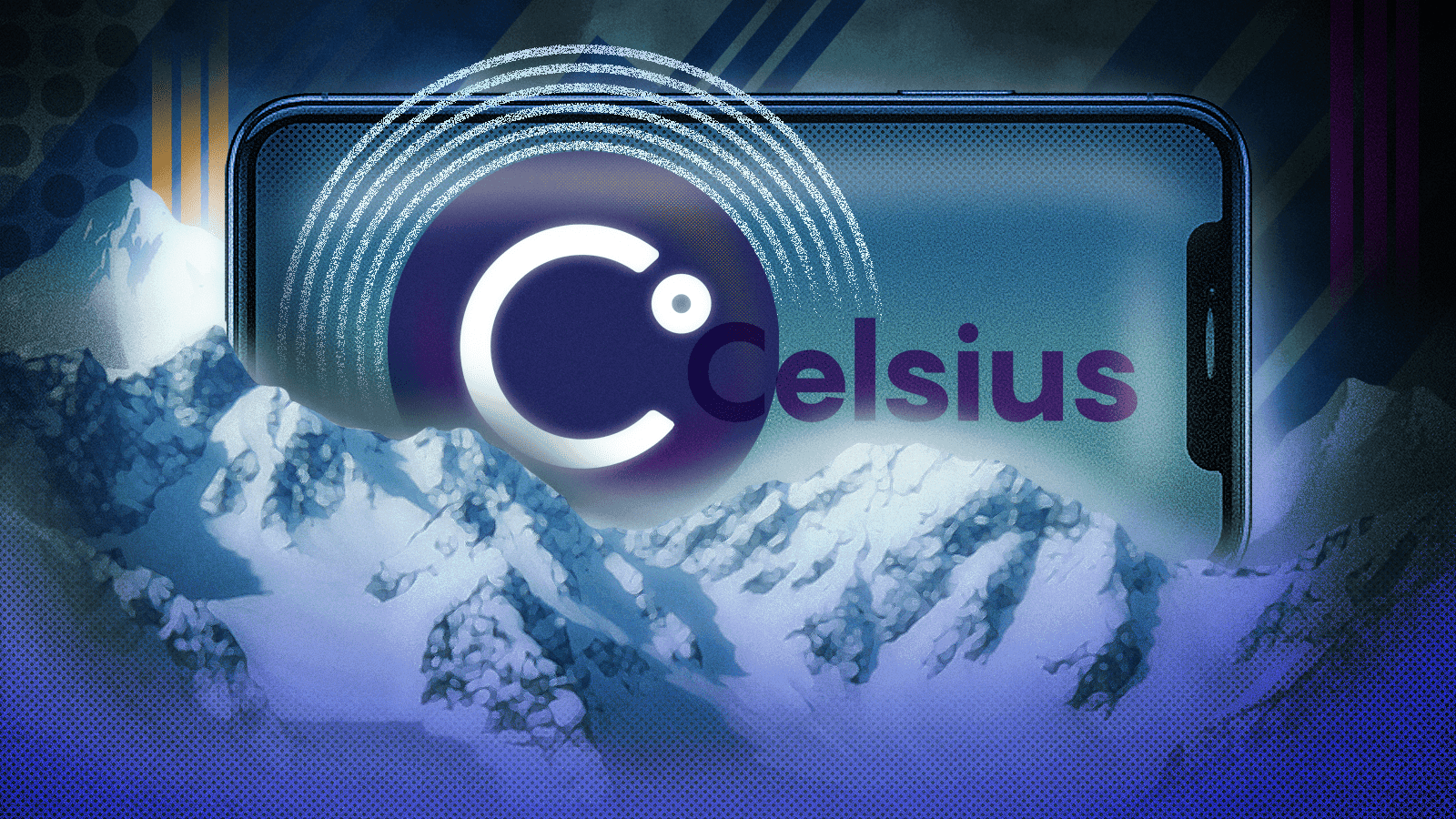 blockworks exclusive art by axel rangel
key takeaways
The 0xB1 team ran a Twitter account touting itself as "champions of the people of #DeFi", while working for Celsius
The fund's trading strategies "resulted in apparent losses of $390 million when the asset manager returned capital," according to Arkham Intelligence
If you were paying attention to DeFi in late 2020 and early 2021 you would have likely come across the name 0xB1.
The trader or group of traders ran the Ethereum wallet beginning with this prefix, which has sent and received between $1.33 billion and $1.95 billion over its existence, according to DappRadar.
Yesterday, Jason Stone, CEO of staking software and strategies firm KeyFi, outed himself as the manager of the wallet's activities from August 2020 until April 2021, in conjunction with a lawsuit filed against Celsius in New York State. He revealed Thursday, via Twitter, that the 0xb1 address was one of several created to receive Celsius' customer deposits for he and his team to manage.
In November 2020, a corresponding Twitter persona (going by @0x_b1) was created that quickly garnered a significant following, while making no mention of Celsius, or the source of its capital.
As all Ethereum transactions are public and immutable, the exploits of what was assumed to be a group of skilled proprietary traders — based on the scale and frequency of their on-chain activity — was closely followed. Nick Chong, now with ParaFi Capital, called it "by far one of the most interesting Ethereum addresses I've seen."
Despite its notoriety, new research from Arkham Intelligence, shared with Blockworks, concludes that KeyFi lost millions of dollars of Celsius' customer funds.
"These trading strategies resulted in apparent losses of $350 million when the asset manager returned capital compared to the value of the crypto assets Celsius originally sent at the time of return," an Arkham spokesperson told Blockworks via email.
Arkham notes that the account's fame took off shortly after the relationship with Celsius was put in place: "The DeFi giant soon became a crypto community folk hero."
Starting in August 2020, Celsius began transferring the wallet, run by Stone's KeFi group, hundreds of millions of dollars.
Based on a December 2020 audit by analytics firm Chainalysis, KeyFi had over 10% of all Celsius' assets under management as the year came to a close, or roughly $365 million. The company continued to send additional funds in the following months, which were deployed into a wide variety of DeFi strategies, such as using ether as collateral in Compound Finance to borrow stablecoins which were deployed into "yield farming" strategies from the Harvest Finance DAO.
But the operation's track record was much rockier than widely assumed, Arkham said, noting that on two occasions — on Thanksgiving Day, November 26, 2020, and in late February 2021 — around 85,000 ether deposited by 0xB1 in Compound Finance were liquidated.
The hole in Celsius' accounts may be much larger when you factor in the interest owed to customers, Arkham added.
"As a result of Celsius' relationship with 0xB1, Celsius could have inadvertently ended up short of its customers' deposited assets, let alone the interest it guaranteed them. Furthermore, Celsius' business model relies on pocketing the spread between its returns and the interest it pays its users. Thus, Celsius users' account dashboards possibly informed them that they were accumulating crypto rewards that did not actually exist."
Stone claims that Celsius owes his firm money and that he "tried for over a year to quietly settle this dispute with Celsius."
The report details other losses Celsius allegedly incurred through its use of DeFi protocols that ran into difficulties in 2021. Among them, the company lost around $70 million in June 2021 after a key management mishap by ether staking provider Stakehound and $50 million in December 2021, as a result of an exploit of BadgerDAO.
The report states that "Arkham was not compensated to publish this report, nor did Arkham or its leadership ever have any financial positions in CEL."
Jason Stone could not be reached for comment. Requests to Celsius for comment have gone unreturned.
This story was updated on July 8, 2022 at 9:40 am ET, to reflect Arkham's updated loss estimate for KeyFi's activities.
---
Don't miss the next big story – join our free daily newsletter.