CFTC highlights record number of tip-offs stemming from the crypto industry
In a statement on Tuesday, Commissioner Christy Goldsmith Romero said crypto continued to attract a steady stream of fraud and illegal activity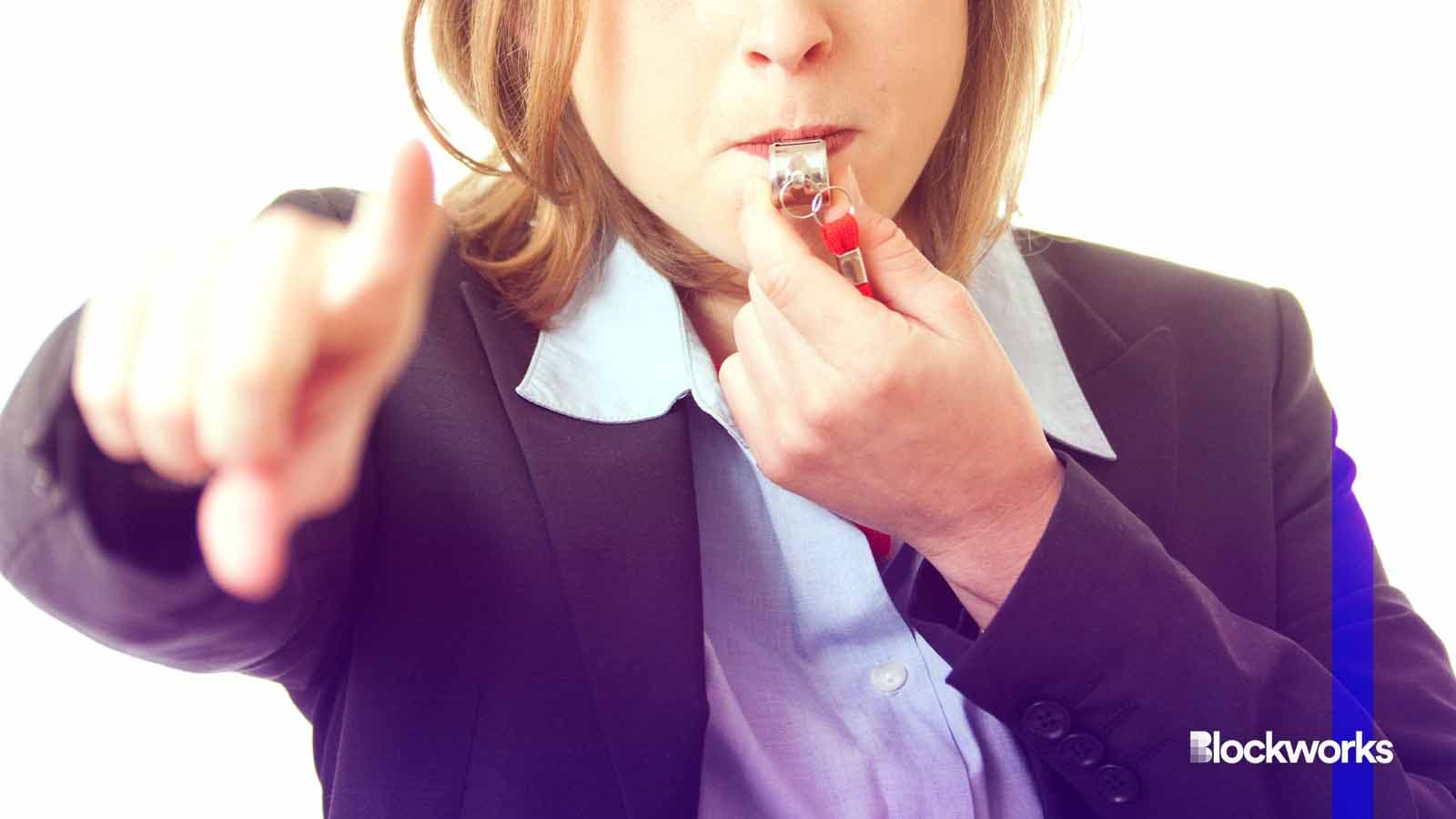 Craig Dingle/Shutterstock modified by Blockworks
The Commodity Futures Trading Commission has disbursed $16 million in whistleblower awards this year, with most tip-offs pertaining to individuals in the crypto industry.
In a statement on Tuesday, CFTC Commissioner Christy Goldsmith Romero pointed out two whistleblowers alone garnered $15 million for information leading to successful enforcement cases.
While the CFTC didn't specify the nature of those cases, Romero emphasized the key role whistleblowers play in helping the agency mitigate fraud and illegality, particularly in digital assets.
"The majority of the tips received this year involved crypto — an area that continues to have pervasive fraud and other illegality," Romero said.
Romero also recognized the role of the CFTC's education and outreach office, noting its focus on improving financial literacy, particularly in relation to crypto-related scams.
Read more: CFTC commissioner, industry question legality of DeFi orders
"With the rise of crypto, more retail customers have come under the CFTC's jurisdiction, making even more critical the efforts of the CFTC's Whistleblower Program and the Office of Customer Education and Outreach." 
In its annual report released this month, the regulatory body highlighted a continued surge in tips concerning digital asset fraud and romance scams, although specific figures were not disclosed.
Scams often start with a text from an unfamiliar number or through interactions on social media. Victims frequently lose substantial sums, misled into believing these individuals are romantic partners, according to the CFTC.
The regulator is intensifying efforts to curb activities it considers illegal, as it aims to establish itself as the leading industry watchdog, alongside the US Securities and Exchange Commission.
Last month, the commodities regulator charged three DeFi operators Opyn, ZeroEx, and Deridex for running unlicensed trading platforms and conducting unauthorized leveraged transactions involving digital assets.
Legal specialists and some insiders at the CFTC swiftly challenged the action against ZeroEx, noting the platform engages in spot trading; a market segment currently beyond the CFTC's regulatory authority.
---
Don't miss the next big story – join our free daily newsletter.