Circle Backs USDC With Shorter US Treasurys, Worries US Government Will Default
The US has never "intentionally defaulted on obligations" before, but that's not stopping Circle from preparing for the worst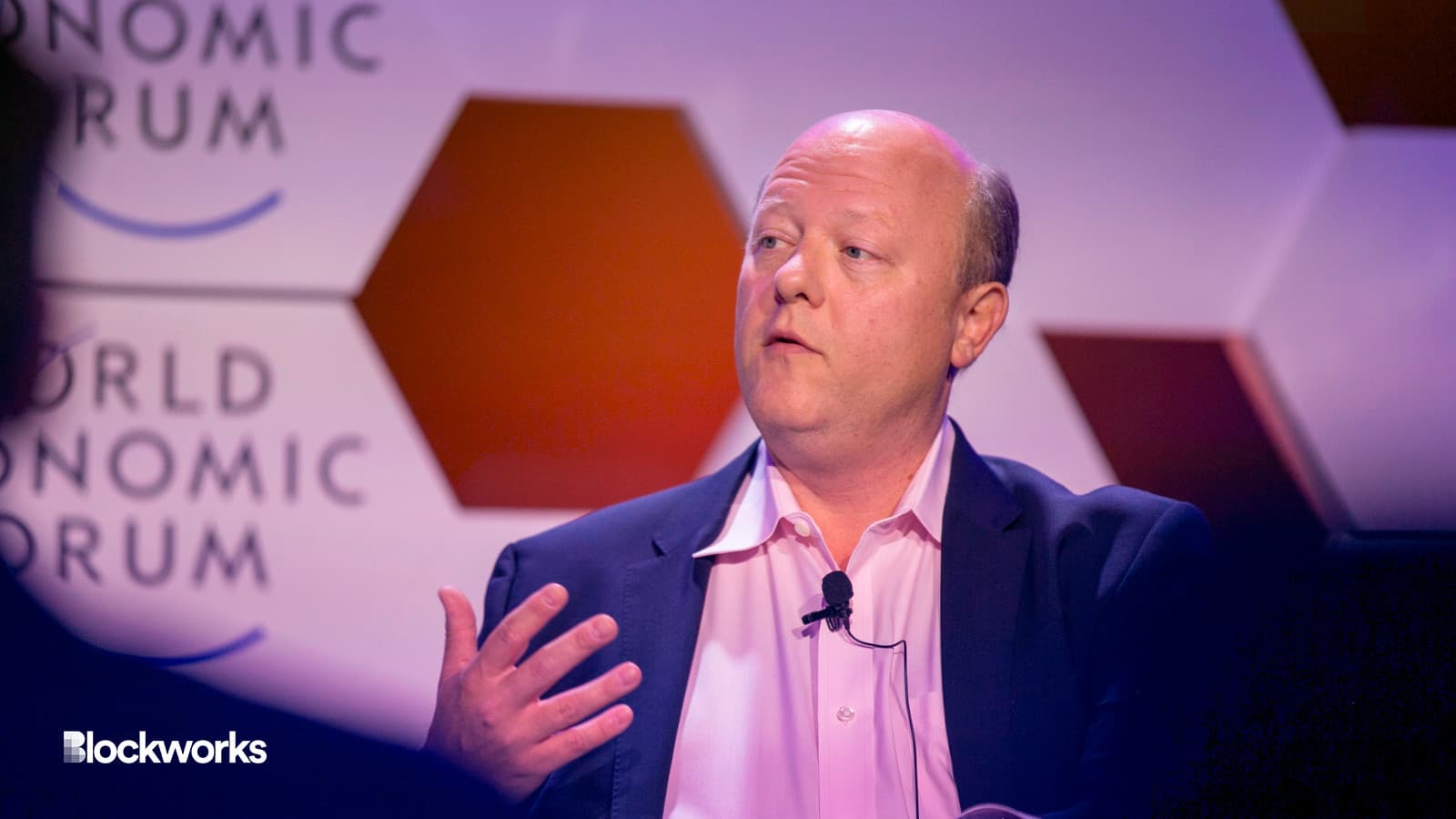 Jeremy Allaire Circle CEO (CC BY-NC-SA 2.0); Source: World Economic Forum / Faruk Pinjo, modified by Blockworks
Circle CEO Jeremy Allaire is prepping for a possible US debt default. 
Allaire told Politico that Circle no longer holds Treasurys that mature beyond early June, because the stablecoin issuer doesn't "want to carry exposure through a potential breach of the ability of the US government to pay its debts."
Circle issues its stablecoin USDC, which has a market cap of $30.1 billion. 
According to BlackRock, none of Circle Reserve Fund's Treasurys mature past May 31.
"As part of ongoing positioning to enhance cash and liquidity management of the Circle Reserve Fund, in accordance with the Fund's prospectus, BlackRock has entered into overnight U.S. Treasury repurchase agreements, or 'repo', in the Fund (USDXX)," a Circle spokesperson told Blockworks via email.  
That plan has been "underway for many months," according to the spokesperson, adding that "the inclusion of these highly liquid assets also provides additional protection for the USDC reserve in the unlikely event of a U.S. debt default."
A US Treasury bill is a short-term government debt obligation backed by the US Treasury. Typically, the maturity on the bill ranges from four weeks to 52 weeks.  
The US is at risk of defaulting on the national debt if Republicans and Democrats cannot reach a deal. Both sides need to raise the debt ceiling to avoid a default.
Treasury Secretary Janet Yellen warned in early May that failing to raise the debt ceiling could lead to an "economic catastrophe."
The deadline for the raise could come as soon as June 1 after federal tax revenues in April came in below their previous projections.
The US has never "intentionally defaulted on its obligations because of the debt limit," according to a 2021 White House blog post. 
If the US were to default, then payments and other core functions of the federal government, including lending, would be unable to function. 
Though Allaire's comments show concern for the potential of a US debt default, Avi Felman and Jonah Van Bourg told Blockworks on the 1000X podcast that there may be an opportunity for crypto.
Updated May 10, 2023 at 6:21 pm ET: Adds comment from a spokesperson for Circle.
---
Get the day's top crypto news and insights delivered to your email every evening. Subscribe to Blockworks' free newsletter now.
Want alpha sent directly to your inbox? Get degen trade ideas, governance updates, token performance, can't-miss tweets and more from Blockworks Research's Daily Debrief.
Can't wait? Get our news the fastest way possible. Join us on Telegram and follow us on Google News.
---