Circle Still Wants To Go Public — And It's Hiring Soon
Stablecoin steward Circle appears to have weathered the worst of the crypto bear market, posturing for another run at going public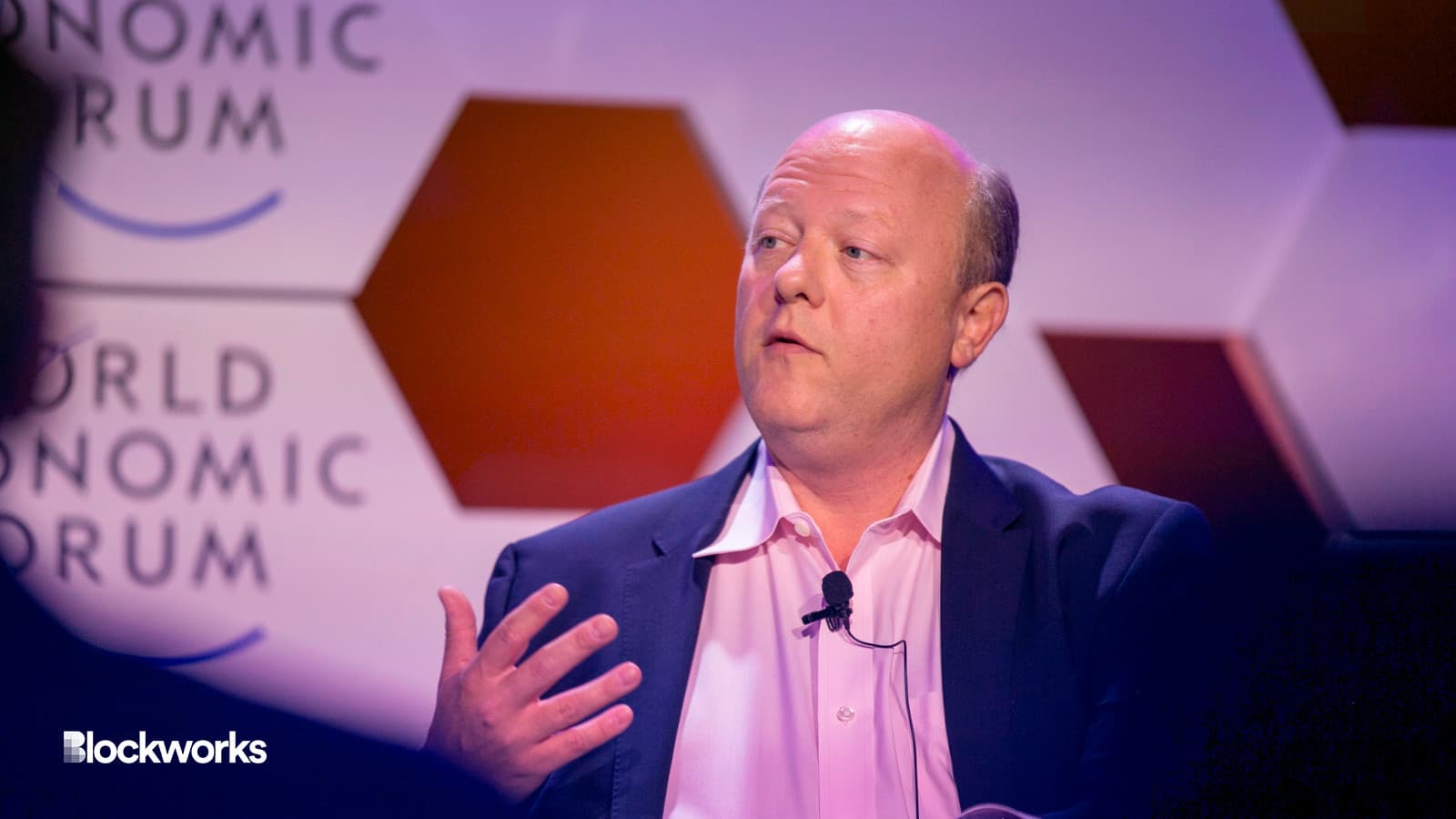 Jeremy Allaire Circle CEO (CC BY-NC-SA 2.0); Source: World Economic Forum / Faruk Pinjo, modified by Blockworks
Circle, operator of stablecoin USD coin, is aiming to buck the layoff trend by expanding its workforce as it focuses on operational growth this year. And it still might go public.
The Wall Street Journal reported Wednesday that the Boston-headquartered firm intends to bolster its staff by 15% to 25%, suggesting at least another 135 members could come on board.
Circle's headcount last year roughly doubled from 2021, ending the year with 900 employees on deck. This time around, the expansion won't be as sizable.
Circle CFO Jeremy Fox-Green, who has held the role for a little over 2 years, reportedly said the company is fortunate that its financial position allows it to be growing and investing.
"We have slowed down growth prudently and are focused on what matters most," he said. 
Several crypto companies have been laying off workers as they seek to curb costs in the bearish wake of FTX's collapse and the ripple effect of TerraUSD's failure. Coinbase, Blockchain.com, Genesis, Polygon and Immutable are among those that have downsized considerably in the first two months of 2023.
In April last year, Circle hit total funding of $1.1 billion after a $400 million round from private equity investors BlackRock, Fidelity Management and Research, Marshall Wace and Fin Capital, per Crunchbase.
Circle announced plans to go public via a merger with a special purpose acquisition company (SPAC) in 2021. But these plans went bust in Dec. 2022 as the US Securities and Exchange Commission (SEC) didn't sign off on the proposal. 
The lengthy screening process reportedly saw Circle field more than 100 questions from the regulator, which ultimately forced the company to miss its deadline to close the SPAC deal.
CEO Jeremy Allaire said he was disappointed that the proposed transaction timed out, but that going public remained a part of Circle's core strategy. 
Now Circle is reviving plans to go public, however this will likely not play out this year. Fox-Green reportedly said the company is holding back until market conditions improve so investors can reexamine the potential of digital assets businesses.
"We plan to continue on our path to go public and will take necessary steps to achieve that as soon as practicable," he added.  
USDC is crypto's second-largest stablecoin, currently making up 31% of the total stablecoin market, according to Blockworks Research, down from 35% one year ago.
Tether's USDT holds more than 50% of market share and claims to have generated $700 million profit last quarter.
---
Don't miss the next big story – join our free daily newsletter.
Follow Sam Bankman-Fried's trial with the latest news from the courtroom.