Coinbase Buffs Up With Big-name Advisory Board
The crypto exchange announced a global advisory council that would be made up of several former US lawmakers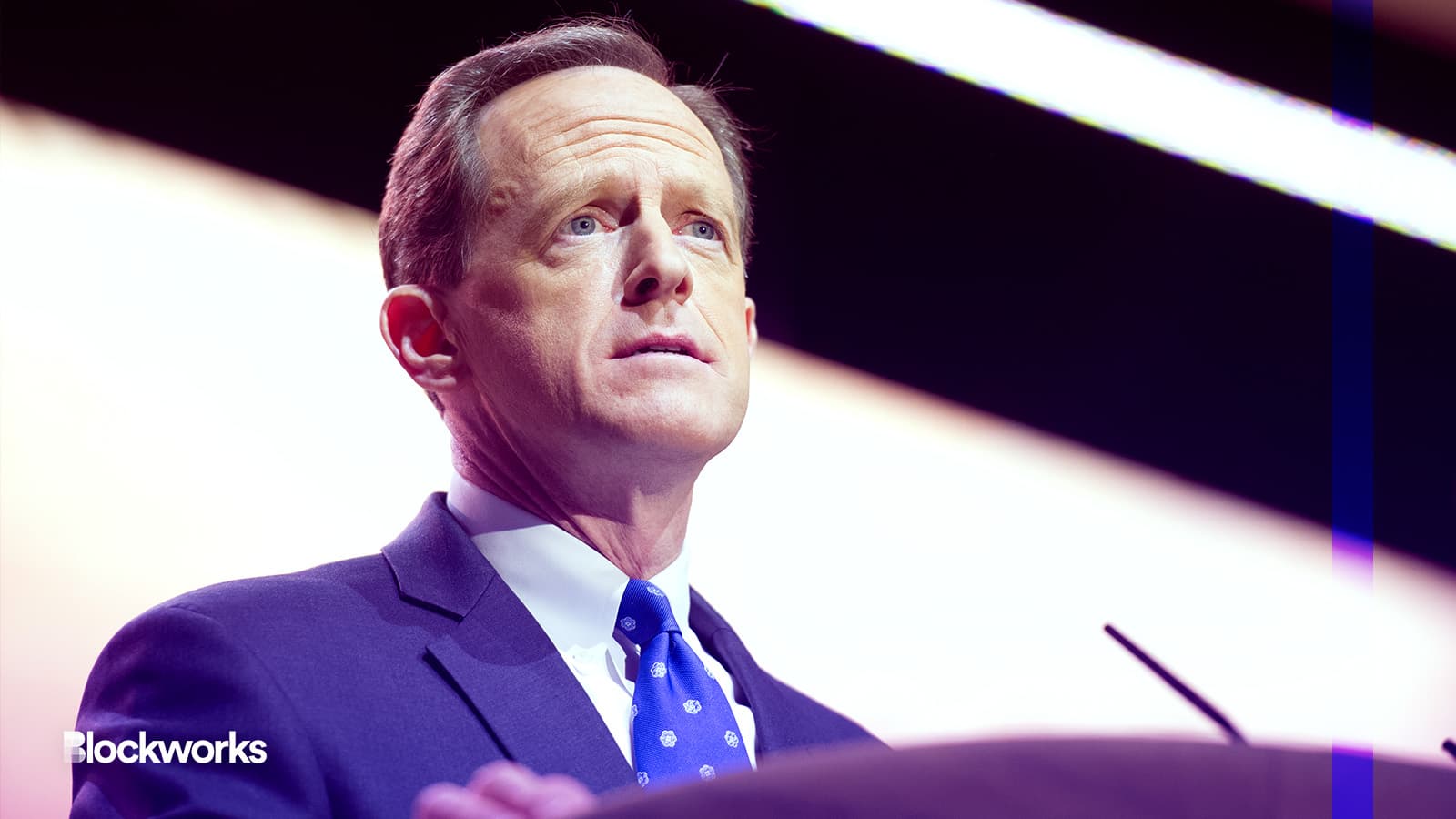 Former US Senator Pat Toomey | Christopher Halloran/Shutterstock.com modified by Blockworks
Coinbase is now working with three former US lawmakers to "help navigate" an evolving crypto regulatory landscape in a possible bid to reestablish a cordial relationship with American regulators. 
The first members of Coinbase's Global Advisory Council will include former Senator Patrick Toomey, R-Pa., and two former Democratic congresspeople, Tim Ryan and Sean Patrick Maloney. 
Coinbase told investors that the formation of this council marks a "significant step" in dealing with regulatory pressures in the US and globally in a statement last Friday. Though there was a heavy focus on the US, where the crypto exchange is based.  
"We chose to build in America because we want to be part of the solution and believe America would be best served by embracing the potential of crypto and blockchain technology," Coinbase wrote. "Our new Advisory Council will play a key role in helping us work with regulators to achieve that goal."
Coinbase is following in the footsteps of Binance, which formed a similar advisory board in September 2022. It was headed up by Max Baucus, an ex-Democratic senator from Montana who was US ambassador to China. 
Coinbase's new council will also work closely with members of another Coinbase advisory board which includes former SEC Chair Jay Clayton and former CIA General Counsel Courtney Elwood, according to the company's statement.
Coinbase established this new board following news that the crypto exchange is planning an international expansion, with Bermuda becoming the first nation to embrace them setting up shop. 
After the SEC served Coinbase with a Wells notice in late March over alleged securities violations, CEO Brian Armstrong said in April that completely relocating outside the US "is on the table." His comments came just two years after Coinbase became a public company. 
Coinbase also said that it has plans to expand the council this year "with a bipartisan group of leaders with deep regulatory expertise."
Blockworks reached out to Coinbase but didn't receive an immediate response.
---
Get the day's top crypto news and insights delivered to your email every evening. Subscribe to Blockworks' free newsletter now.
Want alpha sent directly to your inbox? Get degen trade ideas, governance updates, token performance, can't-miss tweets and more from Blockworks Research's Daily Debrief.
Can't wait? Get our news the fastest way possible. Join us on Telegram and follow us on Google News.
---