Coinbase, SEC deliver back-to-back speeches: It goes exactly how you'd expect
Coinbase's head of policy and the SEC's head of enforcement were in the same room in New York last week to give competing remarks on how the US is approaching crypto policy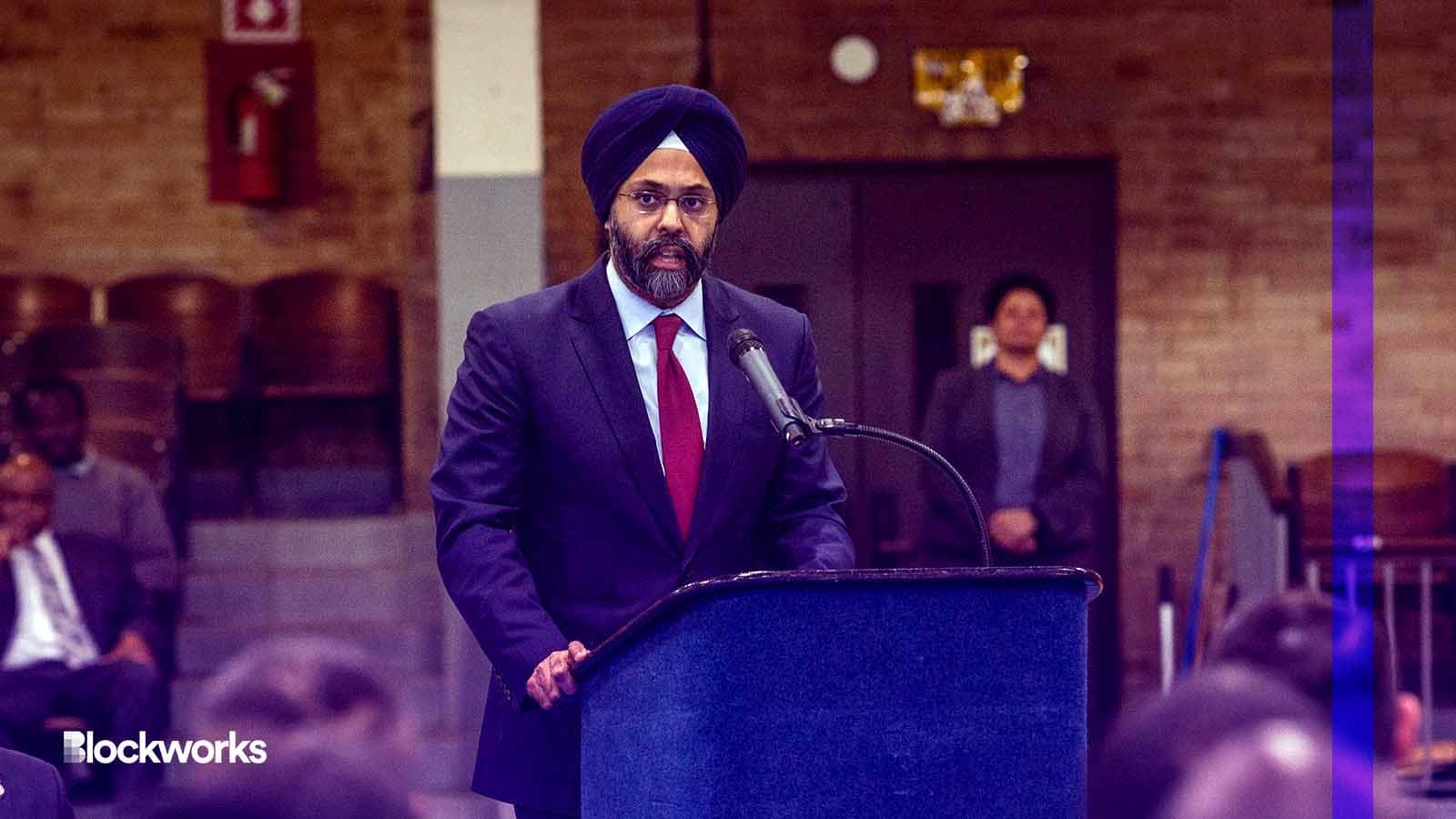 Days after the SEC sued Coinbase, Faryar Shirzad, the exchange's chief policy officer, and the SEC's director of the division of enforcement, Gurbir Grewal, delivered back-to-back remarks on the state of crypto regulation in the US. Unsurprisingly, the men established little common ground. 
At a policy event in New York hosted by Lowenstein Sandler LLP and Rutgers law school last week, Grewal toed the company line. The agency is not haphazard about selecting companies to bring enforcement actions against, he said. The Coinbase lawsuit was a "judgment call," Grewal said during his fireside chat. 
"When we are evaluating which cases to bring…we need to think about where we can address investor harm," Grewal said. "We have to be thoughtful about bringing the cases that will have the most impact." 
"I brush back on this 'regulation by enforcement' notion. It's just a catchy, tired refrain," the SEC enforcement head added. 
Crypto firms and token issuers know the laws and know how to act compliantly, they just choose not to, Grewal added, echoing a common sentiment from Gensler. 
Shirzad, who took the stage minutes after Grewal, questioned how the federal government is approaching the crypto industry altogether and the apparent disconnect between lawmakers and regulators. 
"It's not typical that you'll see congressional action moving in earnest, and not just a government department, but a regulatory agency, rush in to redefine facts on the ground to get ahead of that," Shirzad said. "I don't know if that's happening here … but if that were happening, it would be unusual."
When asked about Coinbase's decision to file a rulemaking petition against the SEC, which the exchange did prior to being sued by the agency, Shirzad said it was the exchange's responsibility. 
"Our success is ultimately critical to the development of the crypto economy, we are committed to seeing that through," Shirzad said. 
For long before the current lawsuit, Coinbase has argued Gensler's agency is actively working against financial and technological innovation. Grewal disagrees. 
"Plenty of innovation has happened within the confines of our regulatory regime," Grewal said. "We are not here to stifle innovation, we are here to stifle fraud."
The SEC's lawsuit against Coinbase is in its early stages, so next steps are not yet clear. As of Tuesday, Coinbase has not delisted any of the tokens the SEC named as securities in the suit and has not made any public comments about a potential settlement.
---
Don't miss the next big story – join our free daily newsletter.