Coinbase Stock Hits All-time Low as Markets Scream 'Risk-off'
Coinbase stock is now worth as much as American Airlines after shedding 84% of its value so far this year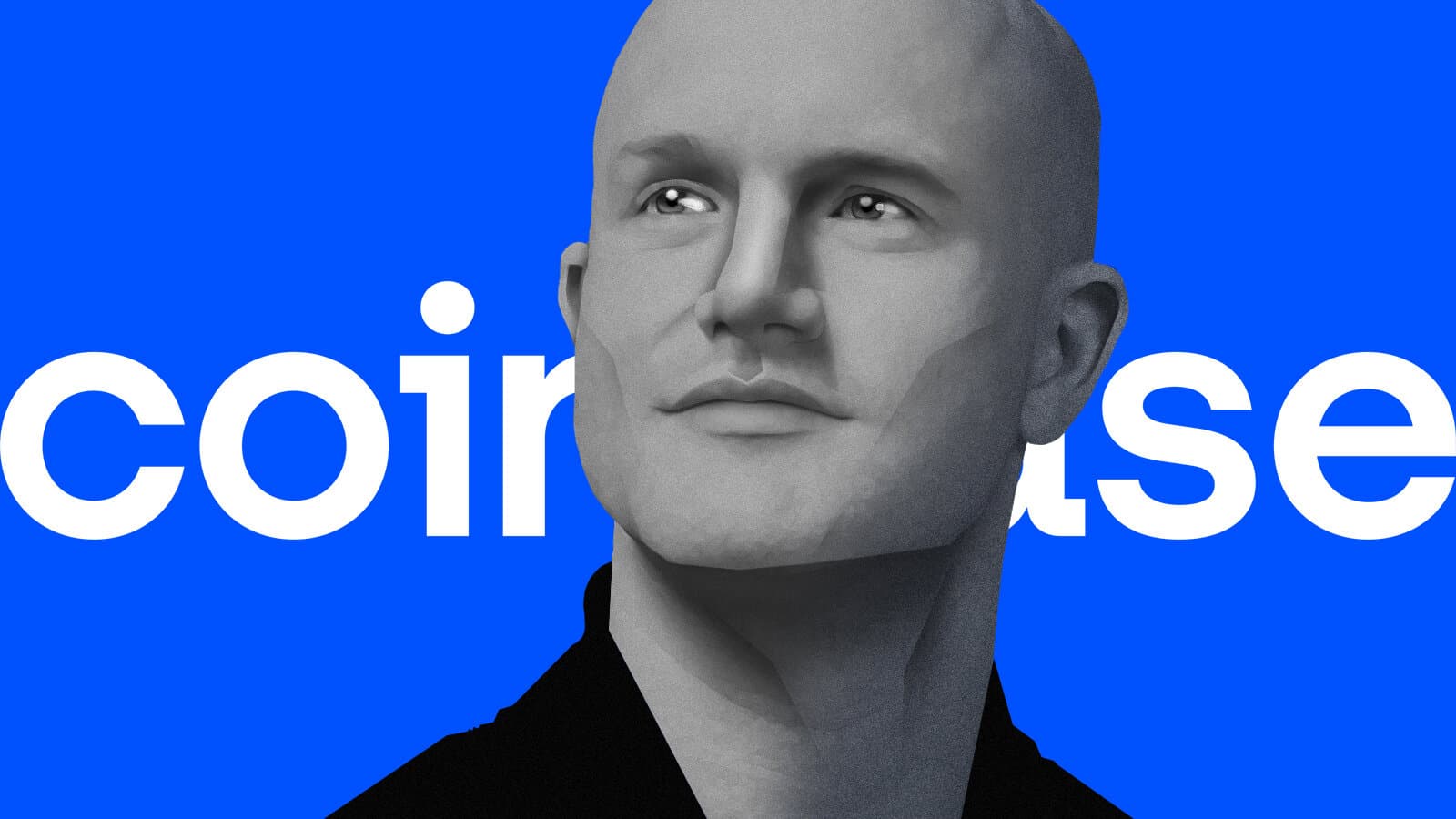 Coinbase CEO Brian Armstrong | Blockworks exclusive art by axel rangel
Coinbase stock took a beating Monday, setting a new low-price point after dropping 8% on the day toward the end of the trading session in New York as investors dial down crypto-related risk in the wake of FTX. 
Coinbase's market capitalization is now about $9.4 billion — down 37% in November, so far, and a staggering 84% below where the once blue-chip equity started the year. The top US crypto exchange by trade volume is now valued practically on par with American Airlines and GoDaddy.
Spot and derivatives digital asset traders are still working to calculate contagion caused by the collapse of Sam Bankman-Fried's crypto empire, once valued two-and-a-half times greater than where Coinbase now stands.
Owen Lau, an executive director at Oppenheimer & Co., told Blockworks Monday was shaping up as a "risk-off" day, with major indices trending downward, alongside bitcoin (BTC.) Bitcoin shed 4% by 3:00 pm ET, while the Nasdaq 100 dipped 1%.
"It drags down crypto related stocks such as Coinbase, which are still highly correlated to BTC," Lau said. 
Additional bearish sentiment, according to Lau, could be resulting from word that the top 50 unsecured FTX creditors have $3.1 billion in claims.
Added Lau: "The second or third order contagion effect following the collapse of FTX continues to linger. Hard to predict the daily movement of the stock, but the contagion risk will likely add pressure on COIN near term."
The total value of all digital assets has shrunk by almost 25% since FTX started to shake, representing about $254 billion in nominal losses. Crypto's total capitalization is now $825 billion, per CoinGecko, almost 75% below its near-$3 trillion record high logged in November last year.
Bitcoin mining stocks have especially suffered — leading Marathon and Hut 8 have seen their share prices halve this month, while Riot, Bitfarms and Hive have sunk between 34% and 40%.
No love for Saylor, but Silvergate's luck may turn around
Shares of MicroStrategy, the quasi-crypto-fund-slash-software-biz run by bitcoin bull Michael Saylor, fell a similar amount. MicroStrategy stock now trades for around  $152.20, its lowest point since June.
MicroStrategy's balance sheet is weighed heavily by bitcoin, now trading at $15,600, levels not seen in more than one year.
But worse off still is crypto bank Silvergate, which services major US players, including exchanges Coinbase and Kraken, plus stablecoin issuer Circle. Silvergate stock fell another 5% before Monday's close, bringing total losses this month to nearly 60%.
Investors have shown jitters around whether Silvergate could withstand a run on its reserves. FTX kept roughly $1 billion in deposits with Silvergate at the time of its insolvency, leaving analysts questioning the bank's exposure to FTX's already bitter bankruptcy.
Silvergate has moved to reassure customers and shareholders that its balance sheet remains liquid, with enough cash and equivalents to handle influxes of withdrawals.
Nerves have triggered at least one institutional crypto exchange in FalconX to avoid routing transfers through Silvergate's SEN payment rails as the situation plays out. FalconX is instead opting for direct competitor Signature, which itself has only lost around 17% of its stock value this month. 
Mark Palmer, an analyst from global financial services firm BTIG, wrote in a recent research note that Silvergate stock is "very undervalued, especially relative to the company's growth prospects given the key role that its banking infrastructure plays for crypto market participants."
"We view SI's SEN network as well-positioned to benefit from the institutional adoption of digital assets, and we continue to consider the company's stablecoin initiative to be an interesting source of potential optionality," Palmer said.
Wells Fargo analyst Jared Shaw, meanwhile, ​​upgraded the stock on Monday to an equal weight rating, indicating he believes a price floor may have been set after its most recent steep decline.
---
Don't miss the next big story – join our free daily newsletter.