Ethereum co-founder Joseph Lubin faces new legal fight over employee equity 
The lawsuit claims Lubin attracted the early employees with the promise of a solid stake in Consensys AG, but allegedly didn't follow through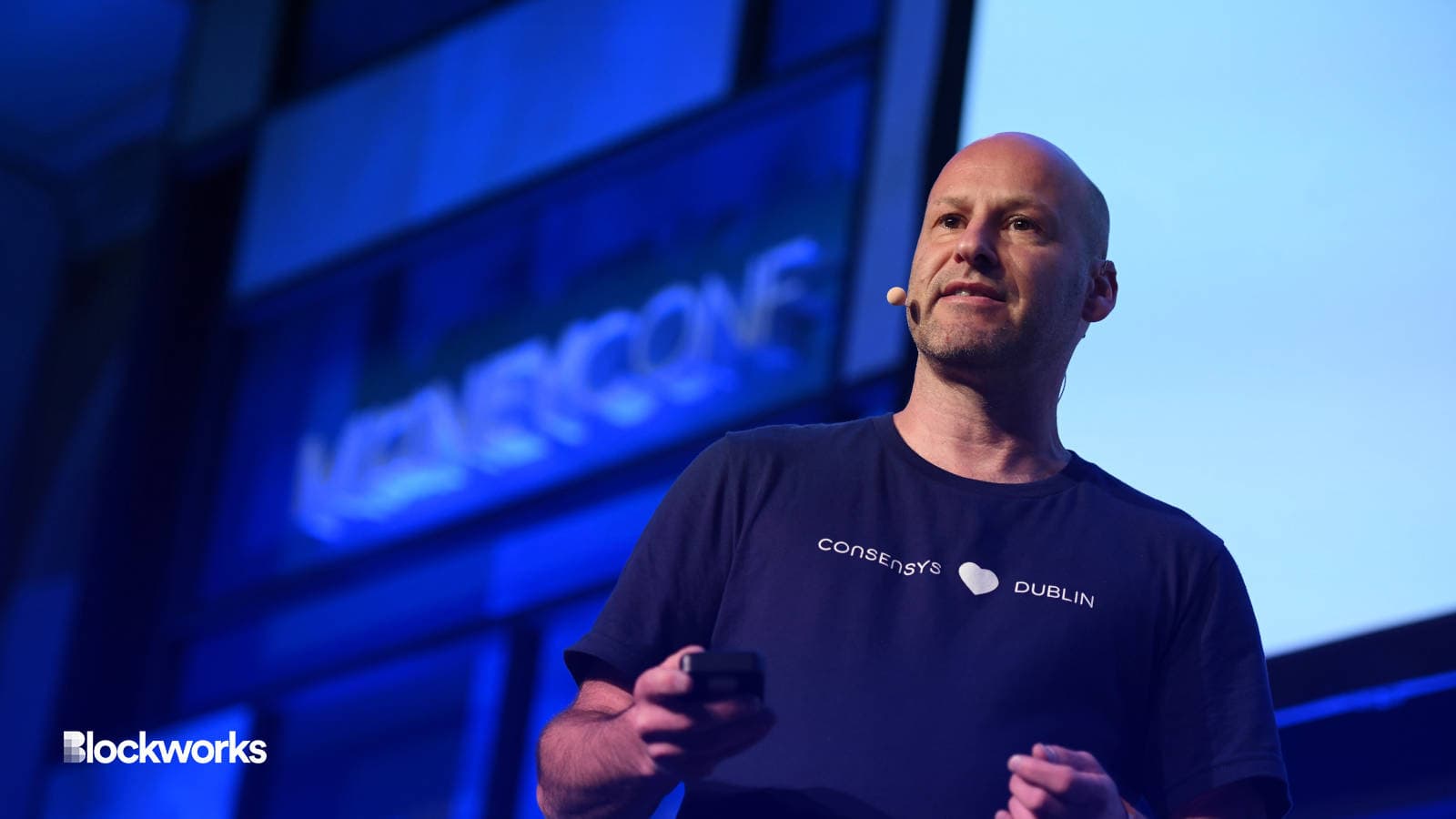 Several former Consensys employees have sued co-founder Joseph Lubin, alleging he deprived them of their stock awards' value.
The lawsuit, filed Thursday, accused Lubin of allegedly luring highly skilled professionals into leaving stable jobs with the vision of building a "crypto Google" and assuring them significant rewards for their risk. 
This promise, the plaintiffs claimed in the lawsuit, went unfulfilled, leading to their legal action. The complaint was filed Friday in a New York state court.
The lawsuit claims Lubin attracted the early employees with the promise of a solid stake in Switzerland-based Consensys AG, but allegedly didn't follow through. 
"The idea was that Consensys — and its projects and [intellectual property] — would be owned by all employees. Especially early employees," lawyers for the plaintiffs wrote.
Lubin allegedly drained the core assets from the original Consensys hub, funneling them into a new entity called Consensys Software (CSI), still under his control. 
This maneuver effectively sank the value of the shares belonging to this initial team, rendering them almost worthless, according to the lawsuit.
"Yet Lubin did not bring over many of his early employees—the Plaintiffs here—as equity holders in the new company. Instead, they continued to hold shares in the far less valuable entity that had been stripped of its assets," the lawsuit said.
This plan is said to have included perks for JPMorgan, securing the bank a board position and a stake in the new entity.
Playing a "pivotal part" in Lubin's strategy, JPMorgan, through its then-blockchain lead Umar Farooq, allegedly engaged in months of discussions with Lubin ahead of the scheduled transfer of assets, the suit said.
Blockworks has reached out to JPMorgan for comment.
Read more: New York AG sues DCG, Gemini and Genesis in 'sweeping lawsuit'
The lawsuit bears resemblance to an earlier Swiss court case that wasn't successful for the ex-employees, a Consensys spokesperson told Blockworks.
"Plaintiffs now believe their meritless claims stand a better chance of yielding a pay day if they game US courts and entangle Consensys Software and other unrelated parties in litigation," they added.
"We fully expect that the plaintiffs, who were never employees of Consensys Software, will soon find this gambit is another fruitless attempt to enrich themselves from the success of others."
The plaintiffs seek to secure damages from Lubin and Consensys in an amount to be determined at trial.
---
Don't miss the next big story – join our free daily newsletter.