Fed Preview: Stock, Crypto Rally Relies on Dovish Fed
If Powell and the committee signal a forthcoming pause in interest rate hikes, markets will react favorably, but a hawkish stance will likely send shares plummeting again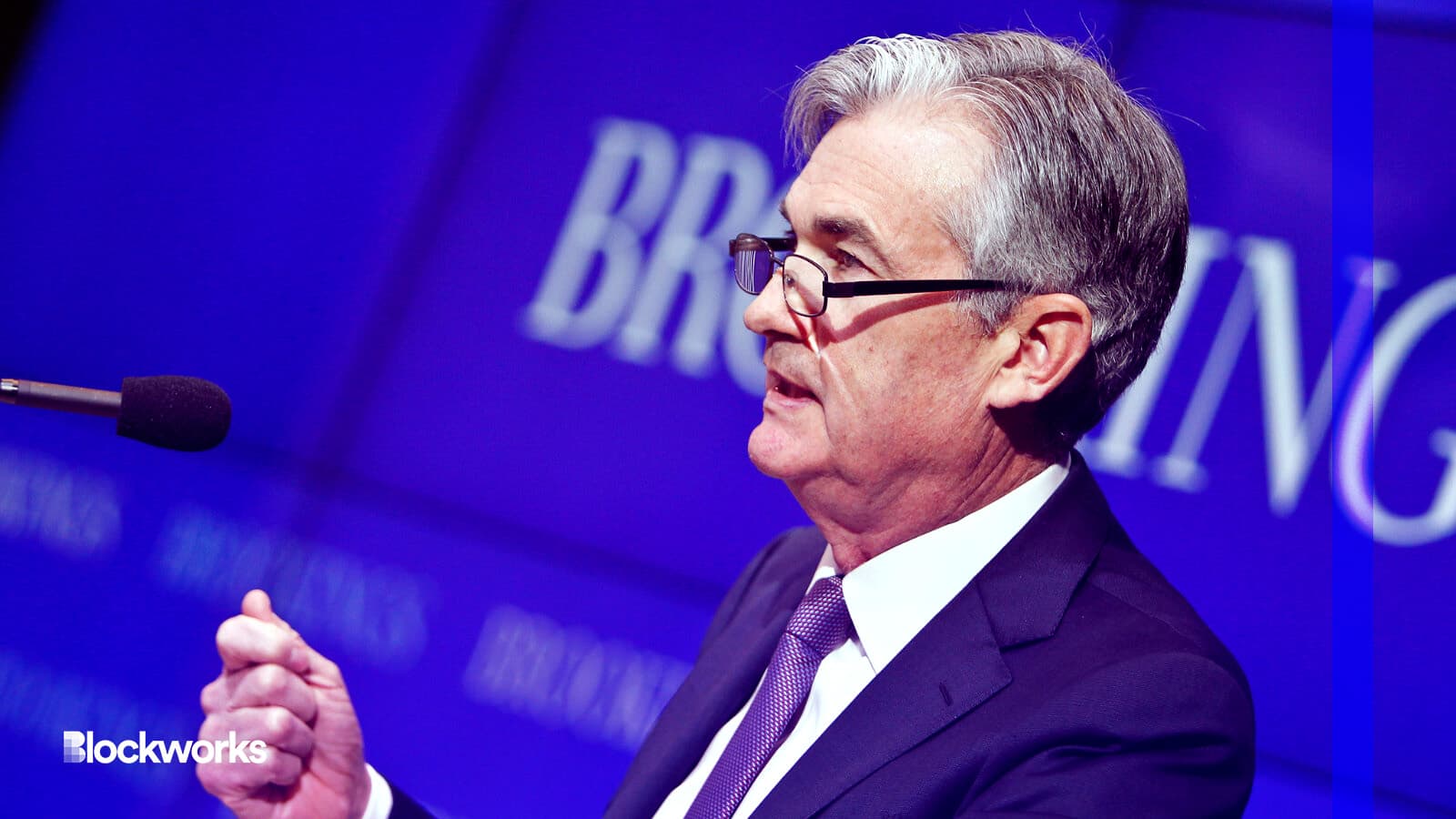 Equities and crypto stayed in the green early in Tuesday's trading session as markets bet on the central bank opting for a slower-paced interest rate increase, but investors should remain cautious, analysts advise. 
The S&P 500 and Nasdaq Composite indexes each locked in around a 0.5% gain Tuesday morning in New York, putting their monthly gains around 4.5% and 10%, respectively. Bitcoin and ether also each rallied around 1% Tuesday, making their January returns around 40% and 32%, respectively. 
After 2022's losses, the returns are welcome, but tomorrow's rate decision and Federal Reserve Chair Jerome Powell's comments on the state of the economy will set the stage for future market moves. 
"We're rallying year-to-date due to the belief that the Fed will soon stop tightening, but we're not yet out of the woods," Jessica Rabe, co-founder of DataTrek Research, said.
Powell could take a more hawkish stance in his remarks Wednesday and emphasize the need to re-tighten financial conditions based on economic data, which may spook markets, Nauman Sheikh, head of treasury management at cryptoasset management firm Wave Financial, said.
"Year to date, the market has reacted strongly across risk assets, much of it driven by short squeezes and underweight positioning," Sheikh said. "There-in lies the key risk going into the Fed meeting. The market may have gotten ahead of itself for the Fed's liking."
If Powell and the committee signal a forthcoming pause in interest rate hikes, markets will react favorably, Tom Essaye, founder of Sevens Report Research, said. 
"The stakes for the market are clear," Essaye said. "Stocks have rallied on the expectation of a near-term Fed pause (possibly announced in March after one more 25-bps hike, at least according to the market) and that the pause will lead to rate cuts later in 2023 as the economy slows."
The FOMC kicked off its two-day policy-setting meeting Tuesday and is scheduled to release its interest rate decision and statement at 2 pm ET Wednesday. Powell's press conference is expected to start at 2:30 pm ET Wednesday.
---
Don't miss the next big story – join our free daily newsletter.
Follow Sam Bankman-Fried's trial with the latest news from the courtroom.