Crypto Trumps Stocks for Female Retail Investors: Survey
A recent survey has found crypto is now the second most widely held asset by female retail investors, after cash and ahead of stocks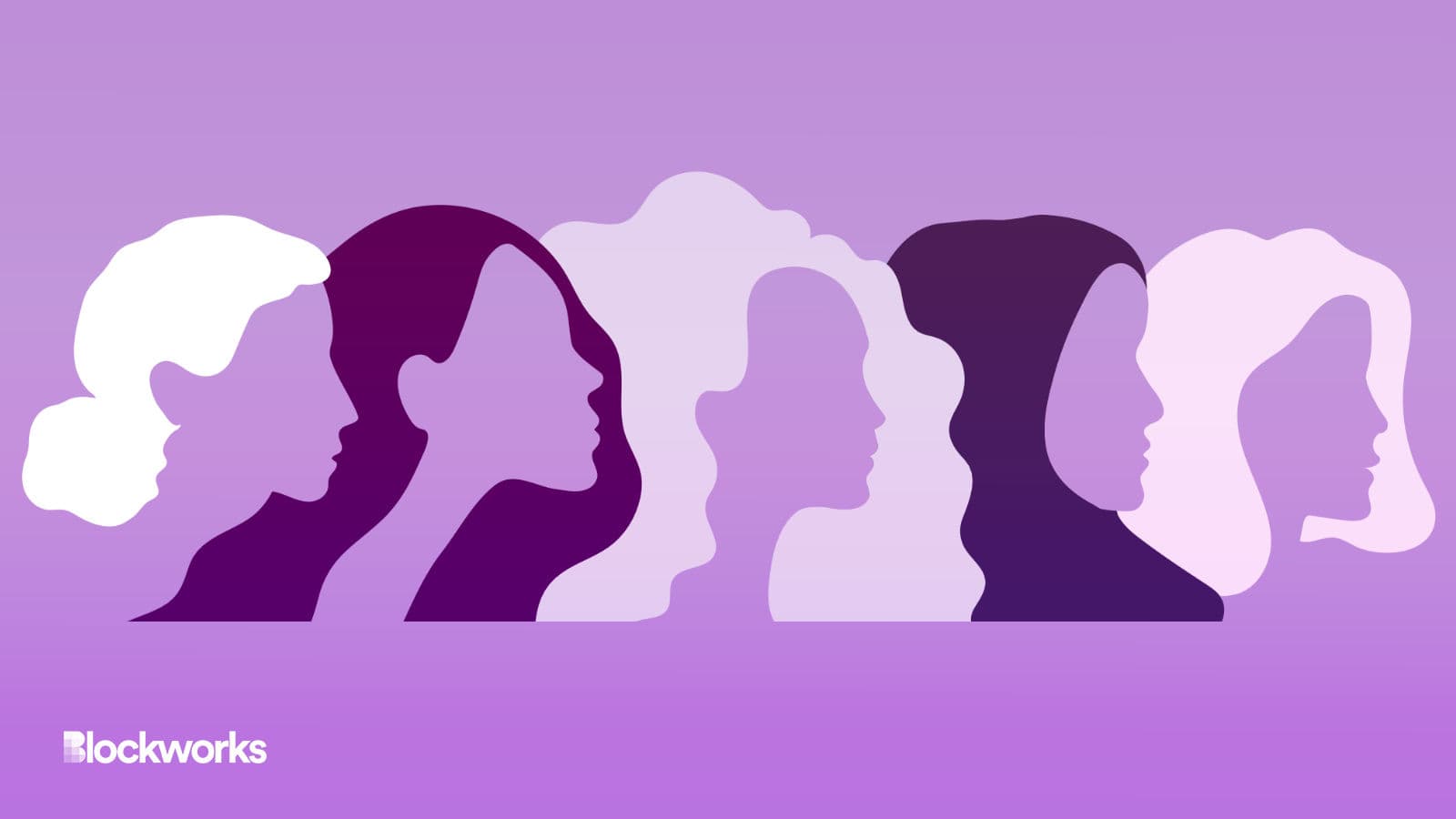 female crypto retail investors growth
More female retail investors have reported holding digital assets, even as trading volumes slumped and prices remained depressed amid the crypto winter. 
Investing platform eToro released a survey Monday that indicated the total portion of retail investors holding crypto in 2022's fourth quarter rose to 39% from 36% in the previous period.
The report surveyed 10,000 retail investors throughout mid-December across 13 countries, including the UK, US, Germany, Netherlands, Norway and Romania. 
34% of responding female retail investors reported owning crypto, up from 29% in Q3 2022. Growth in the percentage of men holding crypto was slower.
"Crypto is now the second most widely owned asset class for women after cash, suggesting it is succeeding where traditional financial markets have sometimes failed in bringing more women to the table," eToro global markets strategist Ben Laidler said.
Older investors also saw an opportunity to buy the dip, the study noted. Cryptoasset holders between the ages of 35 and 54 both rose by five percentage points in the fourth quarter.
"Retail investors were defined as self-directed or advised and had to hold at least one investment product including shares, bonds, funds, investment ISAs or equivalent. They did not need to be eToro users," the firm said.
2022 was a tough year for investors. The global economy was caught in steep challenges including Russia's invasion of Ukraine and inflation remained a drag on the cost-of-living crisis.
Retail investors overall chose to move to defensive allocations and raised their cash allocations. In terms of stocks, they seem to hold a long-term investment horizon for technology and the commodities sectors.
Laidler further wrote on Twitter that the survey showed the resilience of retail investors, "with confidence starting to rebound as inflation falls, and looking to boost tech and crypto."
The survey separately showed a majority of young investors are approaching the market with a positive view, with 23% indicating an increase in investing appetite. Meanwhile, only 6% of the late 50s cohort expressed similar interest.
"They [young investors] are naturally more risk tolerant and have longer to retirement. But also facing their first prolonged equity bear market," Laidler said.
---
Don't miss the next big story – join our free daily newsletter.