Fidelity International Cautious and Curious on Crypto, Expects Asset Class to Mature
"We're not pounding the table telling everyone to buy bitcoin," Fidelity International's Christian Staub told Financial News Wednesday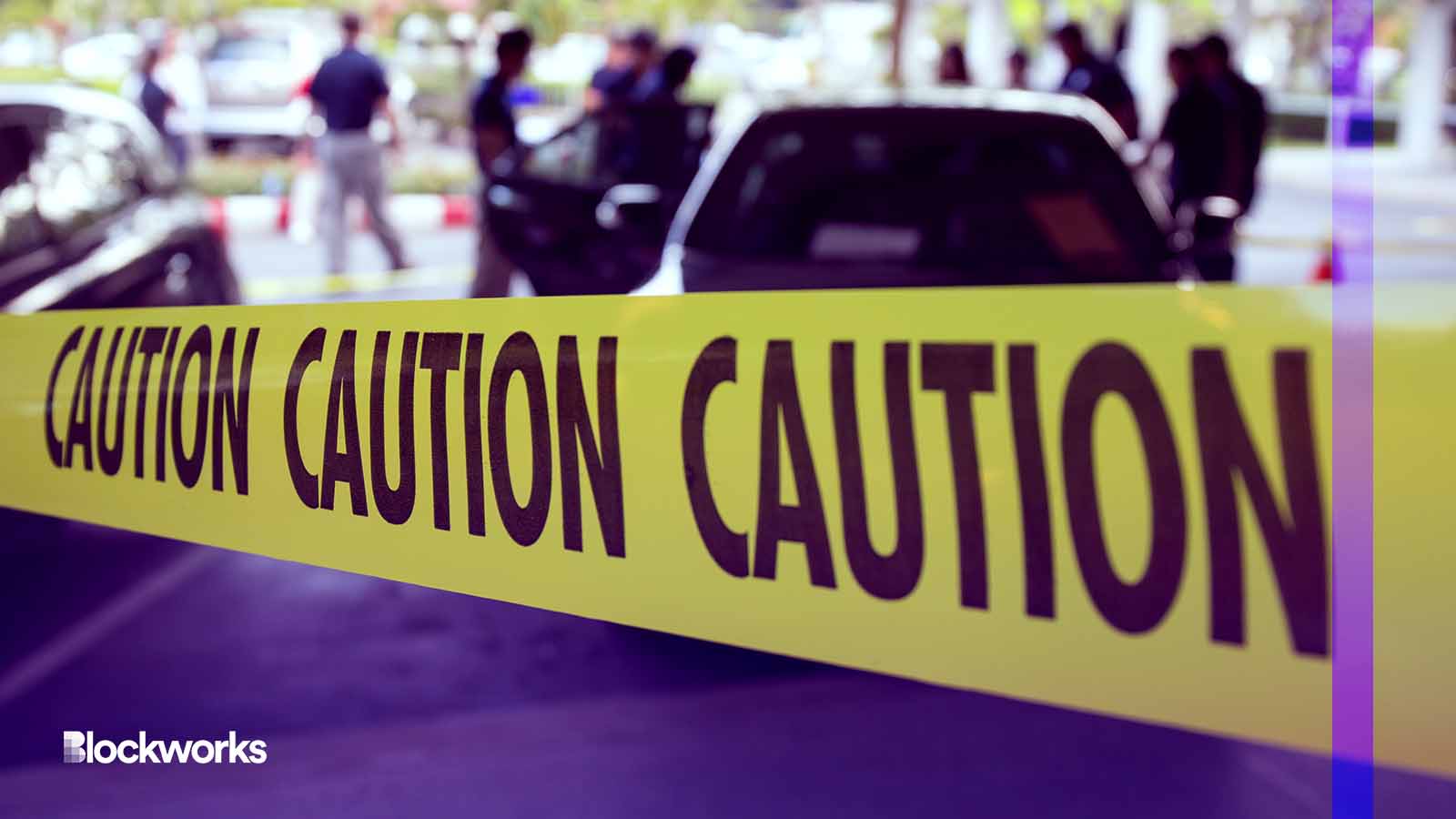 Prath/Shutterstock modified by Blockworks
Fidelity has waded into crypto before. Fidelity Canada launched a Canadian Bitcoin spot ETF in December 2021 and Fidelity International premiered a physical Bitcoin ETP for European institutions in February 2022. 
But one of Fidelity International's top executives told Financial News Wednesday that they are being careful about dropping any new crypto offerings and will "tread with caution."
"We're not pounding the table telling everyone to buy bitcoin. But if larger clients want access, we can now provide it," said Christian Staub, Fidelity International's managing director for Europe.
Staub continued, "We expect this asset class to become more sophisticated, but due to their nascent nature, digital assets are still lightly regulated. Over time, regulatory coherence should act as an enabler of digital asset adoption."
Staub also mentioned how volatile crypto assets can still be. That is certainly true, as crypto's total market cap neared $3 trillion early November 2021, the height of the bull run. Now, with bitcoin (BTC) and ether's (ETH) respective values cut more than in half since November 2021, the sector's market cap sits at $1.13 trillion as of Wednesday. 
Fidelity Investments, a separate entity from Fidelity International since 1980, has somewhat embraced crypto as a legitimate asset for both their retail and institutional customers to hold. 
Blockworks reported in April 2022 that Fidelity will allow the 23,000 employers it works with to offer a digital assets account in their 401k investment lineup. It allowed employees to invest in bitcoin through their job, and it was made available in the fall of 2022.
Fidelity also launched a crypto trading product for retail investors, letting them buy and sell bitcoin and ether without commission fees. 
Even virtual worlds are intriguing to Fidelity. The company, which had $10.3 trillion in assets under management in 2022 according to its annual report, filed trademark applications in December 2022 that hinted at plans to service customers in a crypto-powered metaverse.
Updated May 17, 2023 at 3:20 pm ET: Added distinctions between Fidelity Canada, Fidelity International and Fidelity Investments.
---
Get the day's top crypto news and insights delivered to your email every evening. Subscribe to Blockworks' free newsletter now.
Want alpha sent directly to your inbox? Get degen trade ideas, governance updates, token performance, can't-miss tweets and more from Blockworks Research's Daily Debrief.
Can't wait? Get our news the fastest way possible. Join us on Telegram and follow us on Google News.
---