First Charles Schwab Crypto ETF Set to Launch Next Week
Charles Schwab's first crypto fund has lower expense ratio than similar products issued by BlackRock and Fidelity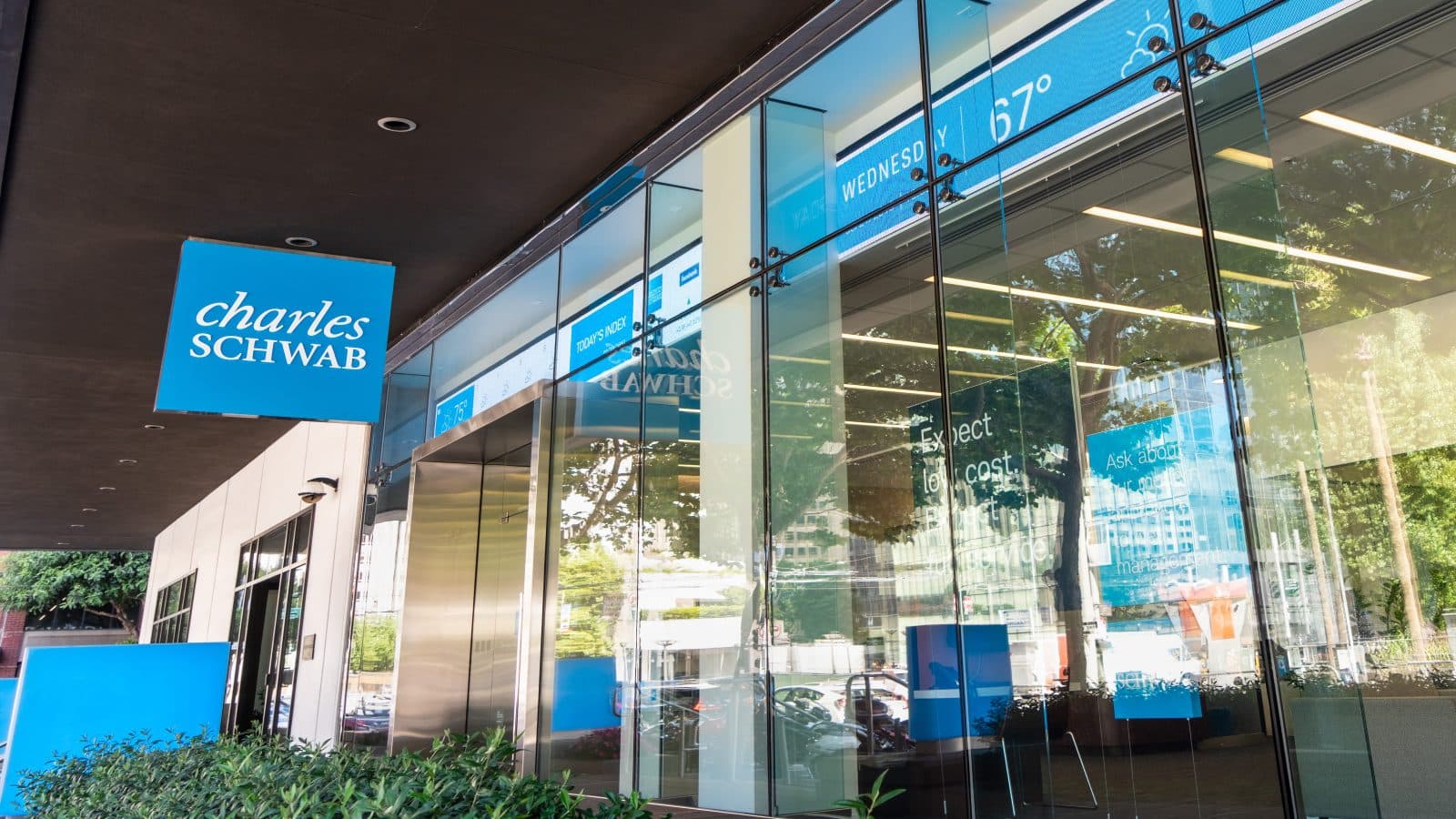 Charles Schwab headquarters, San Francisco. Credit: Shutterstock
key takeaways
The Schwab Crypto Thematic ETF is expected to list on the New York Stock Exchange next Thursday
Charles Schwab CEO Walt Bettinger called cryptocurrencies "hard to ignore" in January
Charles Schwab is set to launch its first crypto-related ETF next week, following other large fund groups that have brought similar products to market this year.
The Schwab Crypto Thematic ETF (STCE) tracks the firm's new proprietary index, which comprises companies enabling the use of digital assets to buy or sell goods and services, as well as those developing blockchain applications, among others.
STCE is expected to list on the New York Stock Exchange on August 4, the company revealed Friday. It will carry an annual expense ratio of 30 basis points. 
The fund will not invest in crypto directly. The US Securities and Exchange Commission has denied many proposed ETFs seeking to hold physical bitcoin. 
"For investors who are interested in cryptocurrency exposures, there is a whole ecosystem to consider as more companies seek to derive revenue from crypto directly and indirectly," David Botset, Schwab Asset Management's head of equity product management and innovation, said in a statement.
Charles Schwab currently has 27 ETFs trading in the US with assets under management of nearly $250 billion, according to ETF.com.
Charles Schwab is undercutting Wall Street rivals
The firm had first filed to launch the ETF in March, a couple months after Charles Schwab CEO Walt Bettinger told Bloomberg in January that cryptocurrencies are "hard to ignore" and "fairly significant."
The upcoming launch follows the listing of similar ETFs by BlackRock — the world's largest asset manager — and financial services titan Fidelity Investments in April. 
Schwab's new ETF undercuts the price of BlackRock's iShares Blockchain and Tech ETF (IBLC) and the Fidelity Crypto Industry and Digital Payments ETF (FDIG), which have expense ratios of 47bps and 39bps, respectively.
Schwab's offering is also set to be half the price of Invesco's Crypto Economy ETF (SATO), which launched last October. 
The crypto ETFs by BlackRock, Fidelity and Invesco have so far failed to gain significant assets, according to FactSet data, holding roughly $20 million combined.
---
Don't miss the next big story – join our free daily newsletter.