Former CFTC Commissioner Brian Quintenz Joins a16z
Quintenz to become an advisory partner for the venture capital firm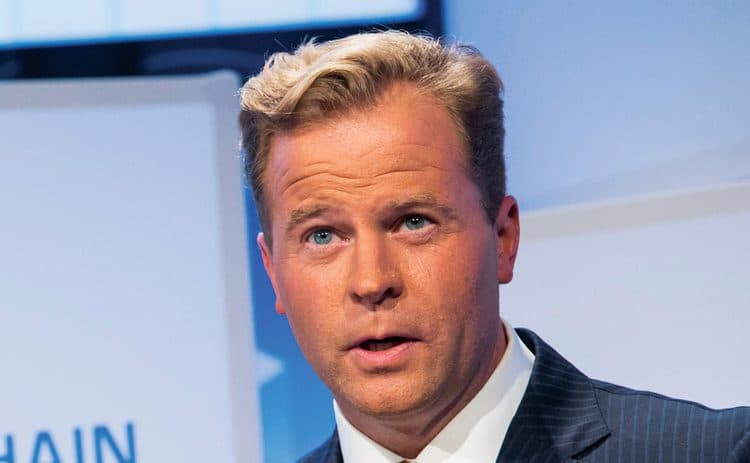 Brian Quintenz; Source: Commodity Futures Trading Commission
key takeaways
Hire comes as regulatory concerns are "top-of-mind" for firm's teams and founders and projects it works with, a16z general partner says
Before his four years at the CFTC, Quintenz was a managing principal and CIO at Saeculum Capital Management, which he founded
A former commissioner at the Commodity Futures Trading Commission is set to join Andreessen Horowitz, also known as a16z, as the venture capital firm continues investing in the crypto space. 
Brian Quintenz, who was sworn in as a commissioner of the CFTC in August 2017, will be an advisory partner on a16z's crypto team. 
Katie Haun, a general partner at Andreessen Horowitz, said in a post on the firm's website that it has never been more important for the crypto community to engage with regulators and policymakers. The Infrastructure Bill pushed crypto regulation to the forefront of the national debate, she added. 
Despite bipartisan support of an amendment within the proposed legislation that would have narrowed the definition of a cryptocurrency "broker," the Senate last month failed to pass its inclusion in the bill.
The CFTC is a federal regulator with jurisdiction over digital currencies, utility tokens and other non-security commodities.
Prior to his appointment at the CFTC, Quintenz had founded and worked as the managing principal and CIO of Saeculum Capital Management, a registered commodity pool operator that specialized in risk management and technical analysis investment strategies.
"He understands both how crypto technology works and how the CFTC thinks about the issue," Haun said of Quintenz. "His ability to translate between the two will be central to the success of a16z Crypto's policy program and our portfolio companies."
The hire comes after a16z, which manages roughly $19.2 billion in assets, has made a series of early investments in crypto since entering the space back in 2013.
The firm launched a $2.2 billion crypto fund, to invest in crypto networks and the founders and teams building within the digital assets space. It has also participated in a range of crypto investments, from NFT marketplace OpenSea to blockchain-powered 5G networks.
Most recently, a16z announced its plan to launch a $400 million seed fund, which will look to invest in teams undertaking the most ambitious ideas across different areas of technology.
Are you a UK or EU reader that cant get enough investor-focused content on digital assets?Join us in London on November 15th and 16th for the Digital Asset Summit (DAS) London. Use code ARTICLE for £75 off your ticket. Buy it now.