FTX to Establish 'Substantial Presence' in the Bahamas
Exchange's subsidiary in the region names new CEO after becoming registered by local regulators.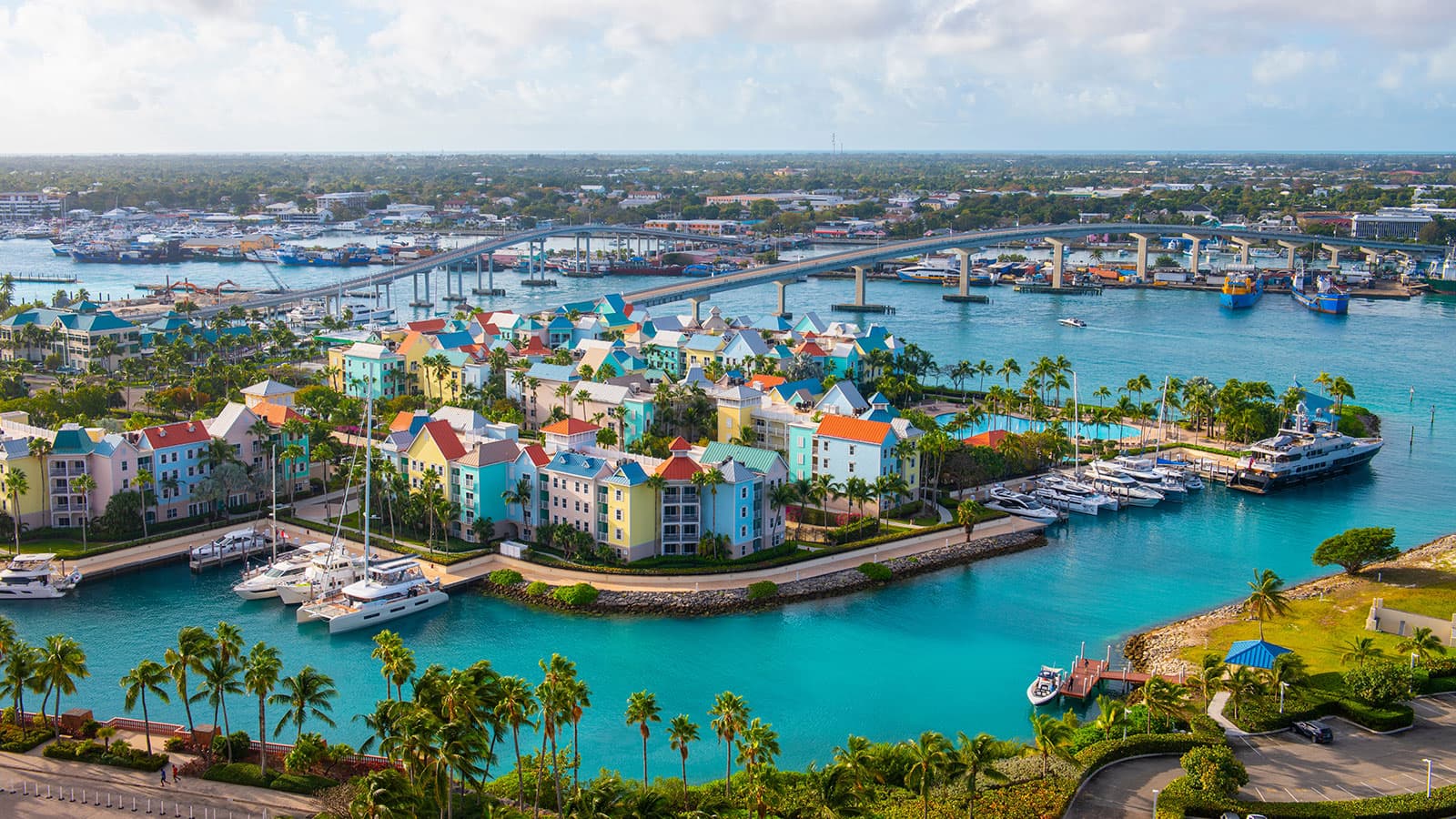 Nassau, Bahamas; Source: Shutterstock
key takeaways
Ryan Salame, a former OTC head at Alameda Research, becomes CEO Bahama-based FTX Digital Markets and will lead business's expansion
50 FTX employees have requested to transfer to the location, and the company looks to hire Bahamians to serve in finance, marketing and software development roles
A subsidiary of the owner and operator of crypto exchange FTX.COM is now registered by the Securities Commission of the Bahamas as a digital assets business, the company announced Monday, which will allow it to expand its platform in the region. 
Bahamian-based FTX Digital Markets, which offers users access to FTX's derivatives, options and volatility products, has been registered under the Digital Asset Registered Exchanges, or DARE, Act.
"We are committed to maintaining a close working relationship with local regulators so that together we can navigate putting a comprehensive regulatory framework in place to help promote the growth of this nascent asset class," FTX Founder and CEO Sam Bankman-Fried said in a statement.
Ryan Salame has been appointed as the CEO of FTX Digital Markets and will be responsible for leading their local initiatives. Prior to taking on this new role, Salame had been working at Alameda Research since November 2019, according to his LinkedIn profile. 
Alameda Research is a quantitative cryptocurrency trading firm and liquidity provider that manages more than $70 million in digital assets and trades roughly $1 billion per day across thousands of coins, altcoins and their derivatives. Based in Hong Kong, Salame was the firm's head of OTC for the APAC region. 
Before working at Alameda, Salame spent about two years on the crypto OTC trading desk at fintech firm Circle, most recently covering Asia liquidity.
FTX Digital Markets will be building out its office presence in the Bahamas to support the 50 FTX employees who have requested to transfer to that location and the new employees they plan to hire locally before the end of the year, a spokesperson told Blockworks. Plans are in place to hire Bahamians to serve in finance, marketing and software development roles.
The FTX affiliate has so far donated $120,000 to the local community with plans to donate $1 million over the next 12 months, the representative added. The initial donations were mainly focused on education, but the company is exploring climate and other charitable opportunities. 
"The relationship we have fostered with local regulators culminating with us being authorized under the framework offered through the DARE Act, gives me confidence that we'll be able to work closely with regulators to make sure our offerings are compliant in multiple jurisdictions," Salame said in a statement.
The firm did not immediately comment on specific initiatives Salame would be leading. 
The push to expand its footprint in the Bahamas comes as the company has been looking to build out its offerings in the US. FTX raised $900 million for its Series B round in July, valuing the company at $18 billion, and it announced late last month that it is set to acquire the parent company of digital currency futures and options exchange LedgerX as a way to bring crypto derivatives to its US user base.
---
Are you a UK or EU reader that can't get enough investor-focused content on digital assets?Join us in London on November 15th and 16th for the Digital Asset Summit (DAS) London. Use code ARTICLE for £75 off your ticket. Buy it now.
---