Galaxy and Alerian Join Forces to Launch Eight Crypto Indexes
Two index families provide exposure to miners, infrastructure technologies, cryptocurrency buyers and blockchain users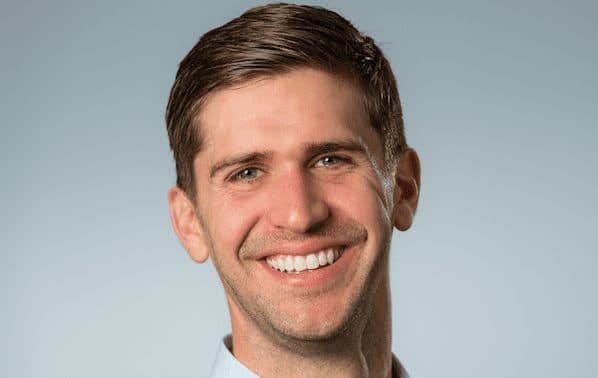 Steve Kurz, global head of asset management and partner at Galaxy Digital
key takeaways
Institutional-grade indexing "a critical component" of Galaxy's mission as firm embarks on capabilities expansion
Canada-based BIGG Digital Assets and Voyager Digital, as well as Germany's Northern Data AG, among top holdings in most of the indexes
Galaxy Digital's fund management arm has teamed up with Alerian and S-Network Global Indexes to launch two index families focused on blockchain and cryptocurrency in an effort to offer institutional-grade solutions for a growing investor base.
The Alerian Galaxy Global Indexes provide exposure to public companies and certain investment vehicles engaged in the expanding sectors. The indexes — rebalanced monthly and equally weighted — primarily include miners, infrastructure technologies, cryptocurrency buyers and blockchain users.
Among the eight indexes, the Alerian Galaxy Global Blockchain Index (BCHAIN) and the Alerian Galaxy Global Cryptocurrency-Focused Blockchain Index (CRYPTO) each have the Grayscale Bitcoin Trust and the Grayscale Ethereum Trust as its two largest holdings, at about 8% and 7%, respectively.
Canada-based BIGG Digital Assets and Voyager Digital, as well as Germany's Northern Data AG were other top holdings in both indexes, as of July 23. While BCHAIN has names like Facebook, Microsoft, Alphabet and Mastercard among its top 10 holdings, firms such as Square, Argo Blockchain and Bitfarms round out CRYPTO's top 10.
The product expansion comes after Galaxy Digital last week partnered with Bloomberg to launch a fourth joint index, which focused on decentralized finance. The firm has also created the Galaxy DeFi Index Fund, which will track the performance of the index.
Galaxy had $1.6 billion in assets under management as of July 31, and is looking to rapidly expand its capabilities to provide exposure to "every investable corner" of the crypto and blockchain ecosystems, the firm said in a news release.
A strong alternative
This planned push comes as Deloitte's 2021 Global Blockchain Survey found that 76% of respondents believe digital assets will serve as a strong alternative to, or replacement for, fiat currencies in the next five to 10 years.   
Galaxy reported second quarter losses earlier this month amid a 41% decline in the price of Bitcoin, relative to the end of the first quarter. But CEO Michael Novogratz shared continued bullishness on the cryptocurrency, as well as DeFi and NFTs, during the call.
Compass Point Research & Trading equity analyst Michael Del Grosso gave the company a neutral rating but called Galaxy "the bellwether bank of crypto" in an Aug. 16 research note.
"We see Galaxy as a first-mover in the crypto prime brokerage, trading, asset management, venture capital, investment banking, and mining financing businesses," he wrote. "While we are encouraged about its prospects longer-term, we believe the current lack of viability into recurring revenue streams leave us on the sidelines given the nascency of the existing businesses and current valuation."
Indexing as a strategy
Matt Hougan, CIO of Bitwise Asset Management, has told Blockworks he believes that indexing is a superior strategy in the crypto realm. Index products are especially attractive to financial advisors who want to make sure they're participating in the potential upside of crypto without having to make individual active bets, he argued.  
"Index-based investing is continuously evolving and expanding into new asset classes and exposures to support the ever-growing demand from investors," Robert Hughes, chief commercial officer of Alerian and S-Network Global Indexes, said in a statement. "Galaxy Fund Management was a natural partner as we sought to enter the decentralized finance space given Galaxy Digital's industry leading history, deep connectivity, and unparalleled innovation delivering this new asset class to investors."
Want more investor-focused content on digital assets? Join us September 13th and 14th for the Digital Asset Summit (DAS) in NYC. Use code ARTICLE for $75 off your ticket. Buy it now.