Galaxy's Novogratz: Crypto 'Regulatory Headache' in US Not Going Away Soon
The company turned profitable in the first three months of 2023 after its trading business notched a 257% quarter-over-quarter increase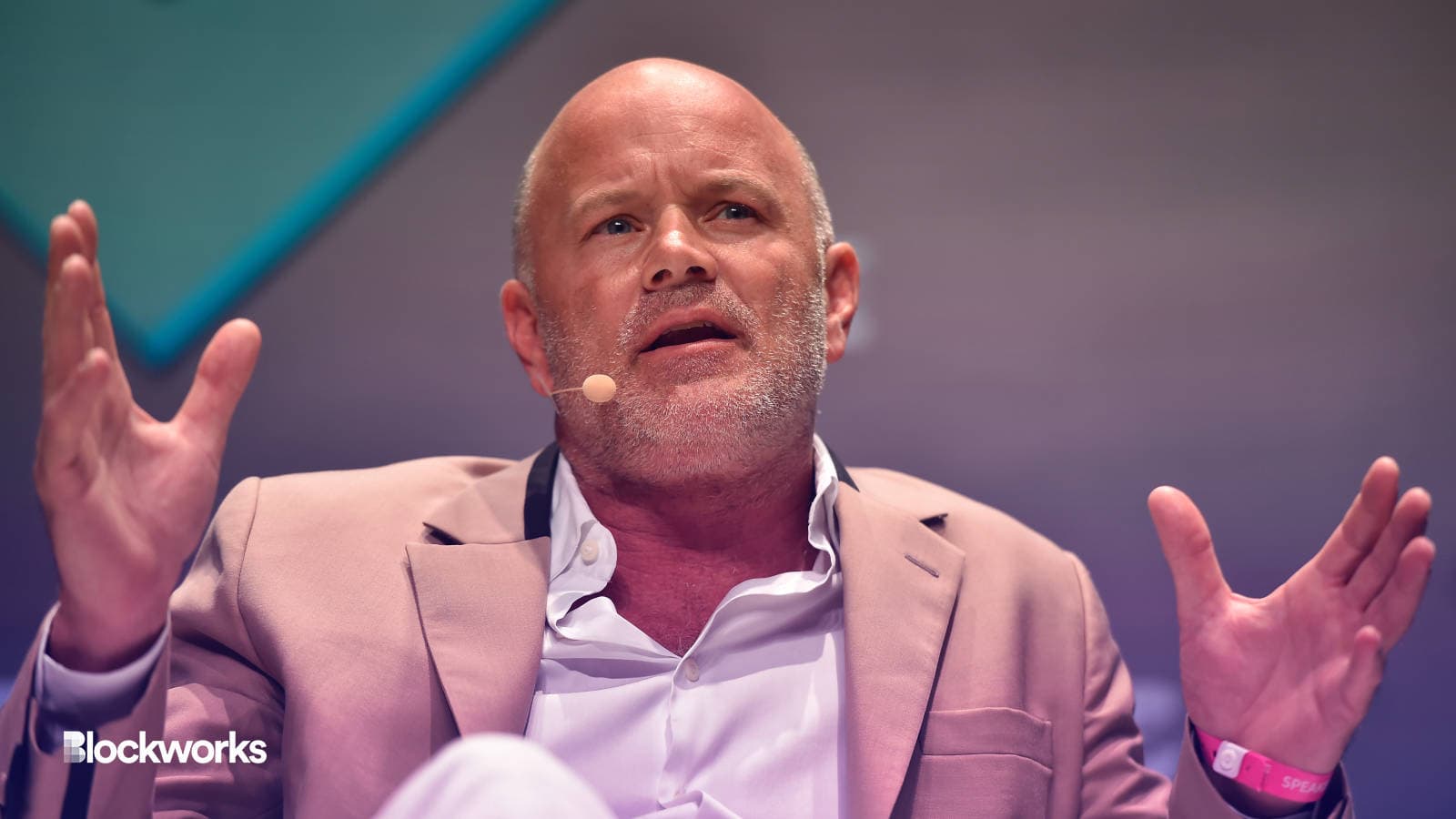 Galaxy Digital CEO Michael Novogratz called the lack of US crypto regulatory clarity a political game that is "frustrating as heck," but does not consider it a permanent setback.
Despite the current lack of progress by the country's policymakers and regulators on that end, the crypto-focused firm notched a net gain of $134 million in the first quarter.  
Novogratz said during the company's first quarter earnings call Tuesday that the US needs a stablecoin bill, for example, noting "national strategic interests."
But a draft bill related to cryptocurrencies pegged to the dollar likely won't pass, the Galaxy executive said, adding that the Democratic party still feels "burned" following the crash of crypto exchange FTX last November.  
Read more: Drowning in Sam Bankman-Fried: A Survival Guide
"I have met with lots of politicians over the last six weeks, and the advice from the wisest of them was it's just going to take some time for the stink to wear off and for the wounds to heal," Novogratz said.
Meanwhile Europe is getting set to implement its Markets in Crypto Assets (MiCA) regulation framework next year.
Galaxy partnered with DWS — a Germany-based fund group with 821 billion euros (about $910 billion) in assets under management as of Dec. 31 — last month to bring ETPs to European investors. 
The CEO said that while some "innovation" and trading operations will likely move offshore, he expects the United States to get crypto regulation right in the long term.  
In the meantime, the SEC has been initiating enforcement actions against companies in the segment. 
"It might take a couple more years," Novogtratz said of clear crypto regulation in the US. "It might take a new SEC chair, and someone that comes with a different attitude of let's get to yes instead of let's get to no. I think it will set us back, but I don't think it will be a permanent setback."
Turning profitable 
Galaxy posted a net income of $134 million during the first quarter — a reversal from a $288 million net loss in the last three months of 2022. 
The company's stock was down about 1% on the day, as of 11 am ET. It has grown about 30% since the start of 2023.
The income was driven by gains on digital assets and unrealized gains on investments, the company said Tuesday. 
Bitcoin and ether are up about 65% and 53%, respectively, year to date.  
Galaxy's trading business tallied roughly $130 million of income in the first three months of 2023 — a 257% quarter-over-quarter increase mainly due to net gains on digital assets and derivatives.
Novogratz said on the Tuesday call he expects the trading business to be the company's main profit driver in 2023. 
He added: "We're driving ourselves to a 2024 [and] 2025 build, and we're investing for that future."
---
Get the day's top crypto news and insights delivered to your email every evening. Subscribe to Blockworks' free newsletter now.
Want alpha sent directly to your inbox? Get degen trade ideas, governance updates, token performance, can't-miss tweets and more from Blockworks Research's Daily Debrief.
Can't wait? Get our news the fastest way possible. Join us on Telegram and follow us on Google News.
---