SEC Crypto Enforcements on Track to Eclipse 2022
Crypto companies large and small should brace for more SEC enforcement actions throughout the rest of the year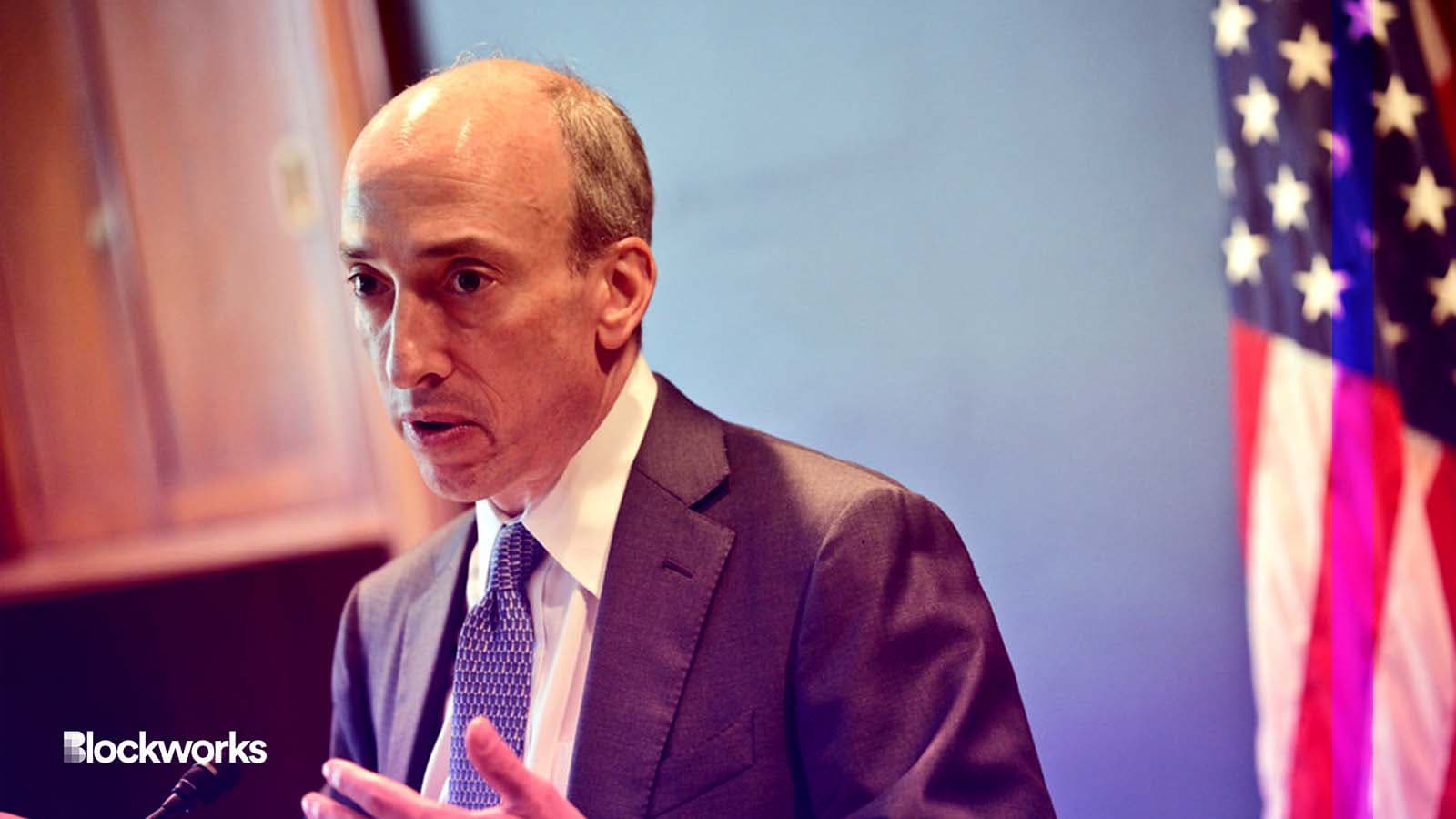 The US SEC has been busy with crypto-related enforcement actions — now on track to outpace 2022.
SEC regulators have dished out at least 13 actions over allegedly dodgy crypto dealings so far this year. That's nearly half the number of SEC enforcement actions from last year (30), and we're only four months into 2023.
Industry insiders expect SEC Chair Gary Gensler to execute further charges in the coming months, part of his apparent pursuit of crypto regulation through litigation.
The SEC could seek to further target market intermediaries, trading platforms and larger cryptocurrency companies, according to Martin Leinweber, digital asset product strategist at MarketVector Indexes.
"Gensler has increased the number of enforcement attorneys in the SEC's crypto unit, shifting the focus from individual tokens to trading platforms that cater to US investors," Leinweber said. "This strategic shift suggests that regulatory scrutiny will intensify in the future."
And that could prove profitable. Last year, the SEC racked up more than $2.6 billion in fines and monetary penalties against digital asset participants, Cornerstone's research shows.
"Under the Gensler administration, the proportion of enforcement actions charging individuals (rather than firms) has increased relative to prior years, from nearly 20% in the 2013-2020 period to 35% in 2021 and 50% in 2022."
SEC still riding the FTX wave
The SEC's recent Wells notice issued to the US' largest and only publicly traded crypto exchange, Coinbase, over potentially dealing in unregistered securities only highlights the issues at hand — how digital assets fit into the 67-year-old Howey Test.
As does Paxos' own Wells notice over its Binance-branded stablecoin offering, as well as rival Kraken's settlement over its staking as a service products (which the SEC deemed securities).
Anne-Sophie Cissey, legal and compliance head at crypto-financial services firm Flowdesk, believes several projects and companies are on the SEC's radar. Ongoing cases are expected to make bigger waves due to the size and significance of the players under scrutiny.
"Obviously, the FTX saga has not ended yet, we know that there should also be a ruling in the case of Ripple very soon, too, and that Coinbase may have to go to court, too," Cissey said.
As know-your-customer and compliance monitoring techniques improve, more entities may find themselves in the regulator's sights, she added.
"This is actually what happened with big European [traditional finance] banks. So there is a chance that this may happen in crypto, too."  
Cissey continued: "The question remains, however, whether it will be the SEC or CFTC that will continue to wield this power in the US. It might be a very political play that will determine that — whose outcome is difficult to predict right now."
SEC wants crypto precedents
Regulators will continue to come down heavily on larger crypto exchanges and set precedents for new regulation this year, according to Victoria Bills, chief investment strategist at Banrion Capital Management.
Exchanges operating outside of US regulations are bound to get in trouble eventually, the executive told Blockworks. "Exchanges like Binance have been operating by skirting regulatory rules and now they are facing heavy scrutiny," Bills said.
Still, recent SEC actions are a sign of the agency casting "as wide a net as possible," according to Ian Corp, commercial litigator and crypto advisor at law firm Agentis.
"Exchanges have repeatedly asked for clarity, Coinbase in particular, on what the applicable regulatory framework is. The SEC has deflected these questions and instead responded with litigation."
In any case, what the SEC does over the short-term is politically sensitive. Corp posited that if President Biden loses re-election, then the next president would install their own agency secretaries alongside selecting new cabinets.
"This could likely mean replacing Chair Gensler and his philosophy of 'shoot first ask questions later'," Corp said.
He noted the latest lawsuit filed by Coinbase in the Third Circuit Court of Appeals, which seeks to compel the SEC to engage in rule-making, is an interesting development to monitor.
"If that petition fails, then certainly Gensler's SEC will not propose any new rules. Hopefully Coinbase prevails and if it does not, then perhaps the calls to remove Gensler are answered."
---
Don't miss the next big story – join our free daily newsletter.