Gary Gensler memecoin outperforms the entire crypto market
The Gary Gensler of our reality is actually Bad Gensler, and Good Gensler is an ERC-20 token meant to save crypto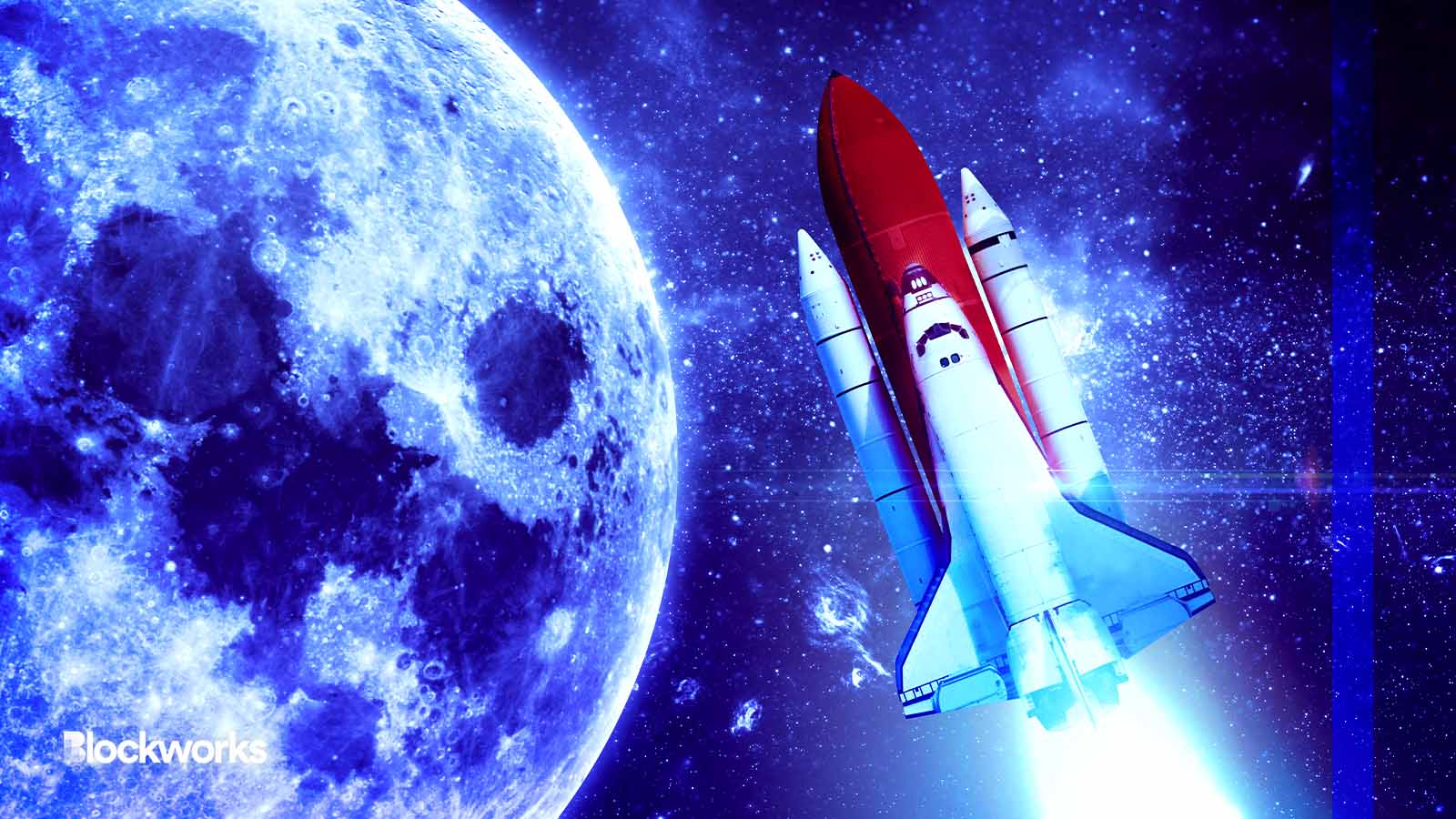 Aphelleon/Shutterstock modified by Blockworks
SEC Chair Gary Gensler has united crypto through the hatred of a common enemy. Now, a memecoin inspired by crypto's number-one villain is rubbing salt in the wounds.
Good Gensler (GENSLR) has more than doubled over the past month to outperform practically the entire crypto market. 
More than $100 billion has been wiped from crypto's total market value over that time, melted by the SEC suing both Binance and Coinbase. Bitcoin (BTC) and ether (ETH) have respectively slipped 5% and 9%. 
Even worse, the 18 tokens labeled "crypto securities" in the SEC's recent lawsuits have collapsed between 11% and 41%. 
All this means that if the current market cycle were an '80s movie, crypto diehards would probably consider Gensler the lovechild of Biff Tannen and Hans Gruber. A big dummy sitting in a crumbling ivory tower hellbent on destroying crypto by refusing to apply anything but the ancient Howey test.
Enter, Good Gensler, an ERC-20 token that launched in April.
Good Gensler destined to defeat Bad Gensler
"Once upon a time, in a parallel universe, there was a man named Good Gary. He came to defeat his evil earthborn doppelgänger," states the memecoin's portal page. 
Like all memecoins, there's not much point to GENSLR beyond jokes and the very peculiar brand of camaraderie that comes with holding a bag together with anonymous internet strangers.
This particular project mostly amounts to Gensler superhero memes, a Telegram group and a crypto-positive manifesto. It's steeped in fantasy lore that describes a scenario in which a well-meaning Gary Gensler travels between parallel universes to destroy our "bad" Gary Gensler once and for all.
"Good Gary $GENSLR was the founder of the Intergalactic Crypto Defense League (ICDL) and a champion of crypto. When the ICDL headquarters received an urgent call that the Galactic Banksters and the FUD Spreader were planning to destroy the crypto universe with fear, uncertainty, and doubt, Good Gary knew he had to act fast."
Good Gary's inevitable showdown with Bad Gary ultimately proves "the true spirit of innovation and decentralization would always triumph." At least, that's how the story goes.
Sarcasm, innovation, meme-powered prosperity — but no promises!
It's worth stressing that memecoins are notoriously volatile. Their values mostly track the attention span of their associated communities. Pepe was the most recent effort to capture significant market reaction — it has since fizzled along with its price.
And while GENSLR has indeed rallied over the past month, it peaked at $0.000000036949 in May and has since tanked 72%.
GENSLR's total supply is a very memey 420 trillion.
It only trades on Justin Sun's Poloniex, LBank and decentralized exchange Uniswap.
Etherscan shows about 4,400 GENSLR holders right now (Pepe has almost 120,000). 
A cursory review of the token's smart contract shows no explicitly malicious functions, and the contract has been renounced by the owner, in any case. But users should still exercise caution and always do their own research.
The address with the most GENSLR controls 5% of the supply (although CoinGecko and CoinMarketCap have not independently verified its circulating supply). Its website states Good Gary keeps 5% for "whatever Good Gary wants," as well as another 5% to cover potential exchange listings.
For what it's worth, pseudonymous crypto user Lawyered.eth — who describes themselves as a "business lawyer and transactional freedom maxi" — penned a kayfabe-breaking mission statement hosted to the Good Gensler website.
"At $GENSLR, our mission is to foster a collaborative and inclusive global community driven by a passion for cryptocurrency and its potential to revolutionize finance, technology, and society."
"We are dedicated to turning Gary Gensler, SEC Chair, into a meme, in order to creatively express the need for a more crypto-friendly policy framework." 
When asked about their involvement in the project, Lawyered.eth told Blockworks they're "literally just a dude who doesn't think Gary Gensler is a good faith regulator," and that they have "a small bag" of GENSLR.
"It's the meme, sure, but it's also the community. Over 60 days in a row with a [Twitter] Spaces."
---
Don't miss the next big story – join our free daily newsletter.