Google loosens ad guidelines for NFT game providers
The rule changes will go into effect on Sept. 15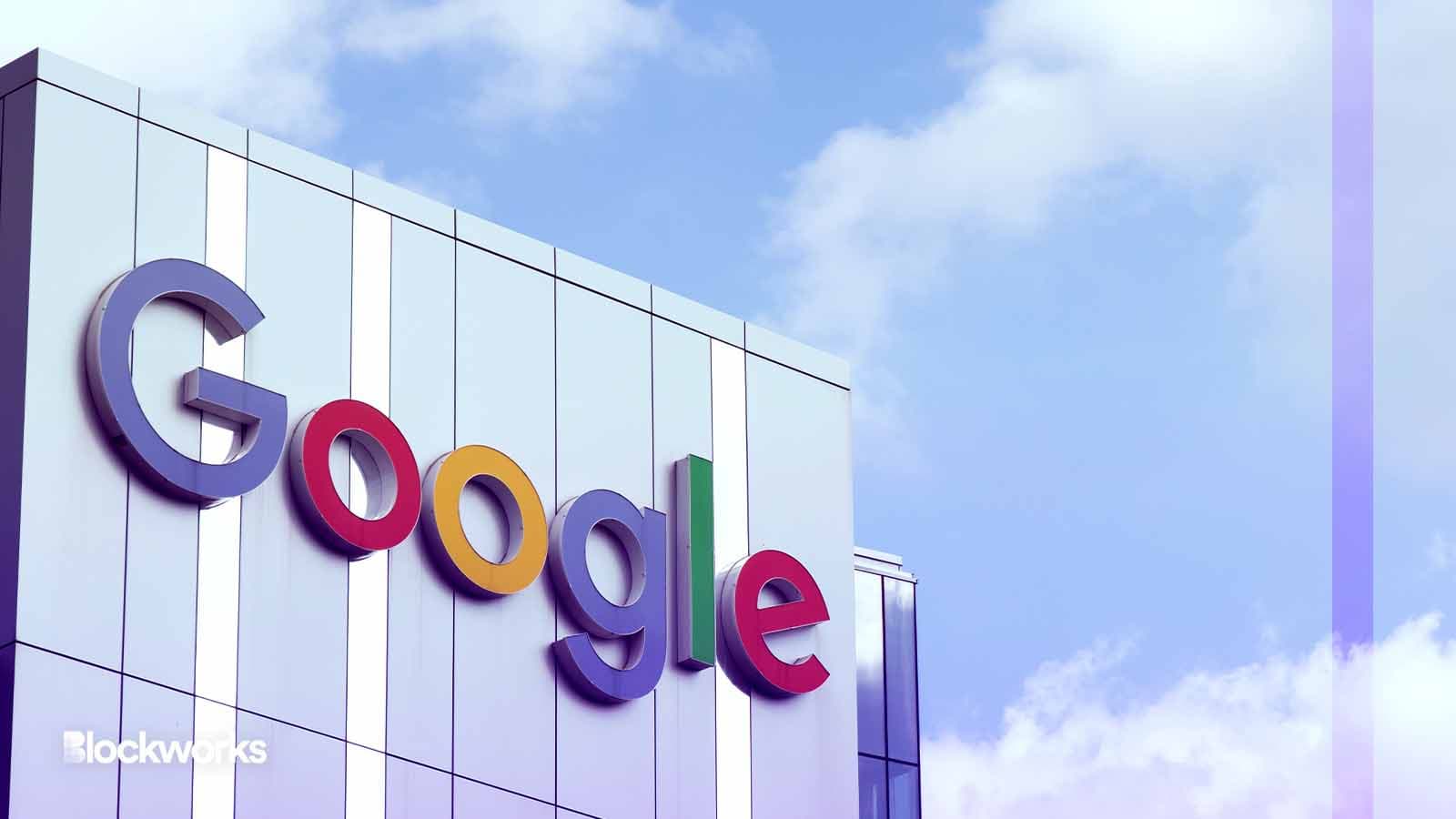 The Bold Bureau/Shutterstock modified by Blockworks
Google recently tweaked its policies on cryptocurrencies and related products, expanding the range of permissible advertisements for games based on NFTs.
When the changes go into effect on Sept. 15, advertisers offering NFT games that don't promote gambling will be able to safely advertise those products, provided that they are certified by Google. 
To be certified, the NFT games cannot involve the staking or wagering of NFTs in exchange for a chance to win other NFTs, cryptocurrencies or anything else of real world value, according to the rule change.
Ad-eligible NFT games also may not promote simulated casino gambling, nor can they promote "real money gambling destinations." 
Google cites blockchain-based NFT games, where players can buy in-game items like weapons or armor for their characters, as acceptable examples.
Read more: YouTube Has a New CEO Who Actually Gets NFTs
Companies that want to advertise their NFT games will also need to comply with Google's gambling policy, which was also updated in late August. 
The gambling policy now stipulates that advertisers may not target users under 21 and must include a warning about the dangers of gambling addiction.
Google clarified that breaches of its cryptocurrency and NFT advertising guidelines will not result in an "​​immediate account suspension." Instead, users will first receive a warning before any action is taken against the offending account.
Google has been gradually warming up to Web3 since at least January 2022, when it created a division of the company dealing exclusively with "blockchain and other next-gen distributed computing and data storage technologies."
More recently in April 2023, Google Cloud introduced a Web3 startup program, which gives fledgling companies access to benefits like access to Alchemy University and grants from foundation partners.
---
Don't miss the next big story – join our free daily newsletter.