House Republicans Look to Referee the CFTC-SEC Crypto Turf War
The draft legislative proposal tackles token classification and the SEC's role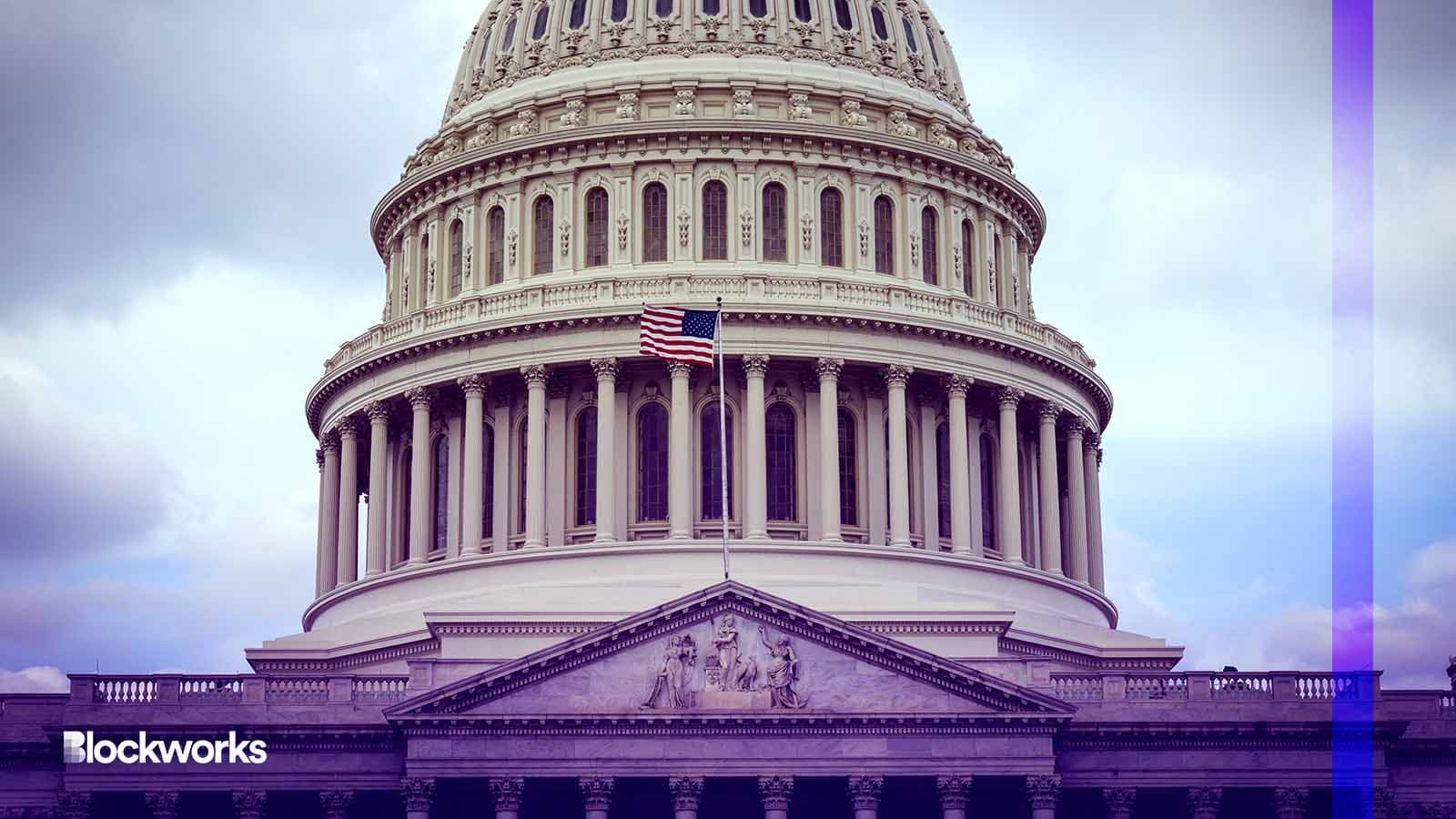 Brandon Bourdages/Shutterstock modified by Blockworks
Reps. Patrick McHenry, R-N.C., and Glenn Thompson, R-Penn., released a draft bill Friday afternoon detailing how the committee chairs think the SEC and CFTC should divvy up crypto regulation responsibilities. 
After congressional leaders were able to come to an agreement and send a debt ceiling deal to President Biden's desk, top House Republicans had turned their attention to crypto with a new legislative proposal. 
The draft approach focuses on token classification, CFTC and SEC jurisdictions, and opening up access for crypto trading. 
The bill sets up a process for token issuers to petition for their currencies to be considered commodities, as long as the project is sufficiently decentralized. The CFTC will be tasked with overseeing digital commodities, but the SEC can attempt to classify tokens as securities if the agency can successfully make the case to do so. 
"The Act includes definitions for a decentralized network and a functional network and provides a certification process under which a digital asset issuer may certify to the SEC that the network on which the digital asset relates is decentralized," lawmakers wrote in the draft summary. "The SEC may object to the certification if the SEC determines the certification is inconsistent with the Act, but must provide a detailed analysis of its reasons for doing so."
Reps. McHenry, who heads the House Committee on Financial Services, and Thompson, chair of the House Committee on Agriculture, believe the current guidelines around crypto hinder innovation and fail "to provide adequate consumer protection," according to the draft summary. 
The bill also allows for the secondary sale of digital commodities after initially being sold as investment contracts and permits digital asset trading platforms to register as alternative trading systems. 
Although the draft has not made it to the floor for a formal introduction, early reception from the industry was largely positive Friday afternoon. 
"We appreciate the historic joint-committee efforts by FSC & Ag Comms to create a comprehensive framework for centralized crypto-asset activity in the United States," Polygon Chief Policy Officer Rebecca Rettig said in a statement. "The bill creates a sensible starting point to ensure a robust framework for the industry, and to ensure the U.S. remains competitive in allowing this technology to be built here." 
The offices of McHenry and Thompson did not immediately respond to Blockworks' request for comment.
---
Don't miss the next big story – join our free daily newsletter.