Hut 8 Mining Opens Third Facility, Hits 7,000 Bitcoins in Reserves
Company seeks to increase production in coming weeks and ultimately double power at new Ontario site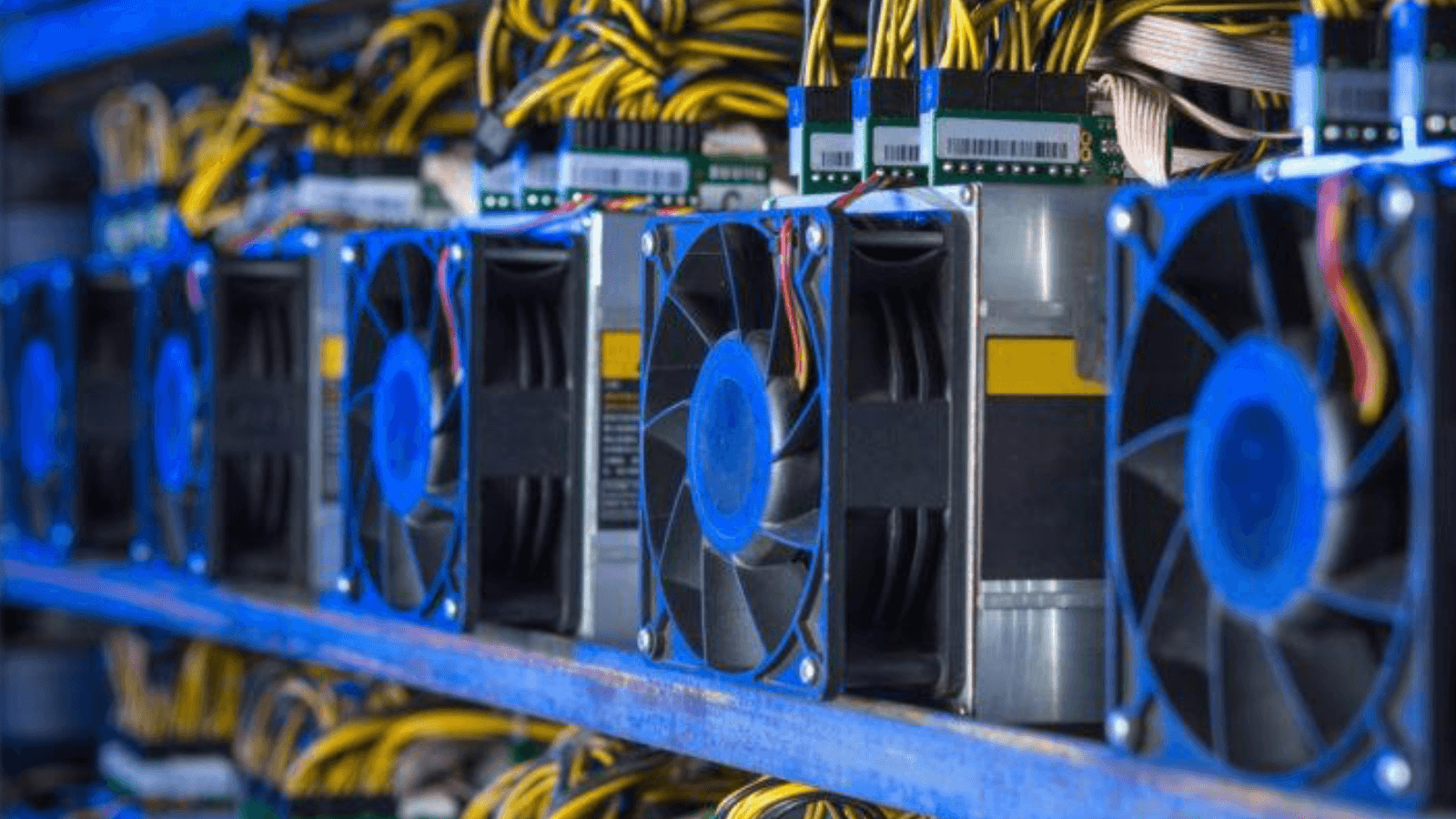 Bitcoin mining farm | Source: Shutterstock
key takeaways
Hut 8 produced 309 bitcoins in May, bringing its total bitcoins in reserve to 7,078
CEO expects monthly recurring revenue from data center acquisitions will grow by up to 18% this year
Hut 8 Mining opened its third site after the number of bitcoins in its reserves hit 7,000 as the company continues to amp up capacity despite a broad-based crypto turndown.
The Canadian company's mine in North Bay, Ontario began operating on 15 megawatts (MW) on June 2, adding roughly 400 petahashes per second (PH/s) to Hut 8's operating capacity. 
"We are adding both miners and capacity on site and are working to significantly increase production in the coming weeks and months," Hut 8 CEO Jaime Leverton told Blockworks in an email, noting its goal is to ultimately reach 30 MW of power at the North Bay operation.
The executive declined to comment on whether the company plans to open additional facilities.
Hut 8 Mining, which also has two sites in southern Alberta, mined 309 bitcoins in May, bringing its total bitcoins in reserve to 7,078. Its current operating capacity is 2.64 exahashes per second (EH/s).
The latest monthly total was the same as its output in April but below its production of 345 bitcoins in March.
Hut 8 limited its consumption at its Drumheller facility when the price of power spiked, the company said Monday.
"Everything we mine, we keep, and 100% of our stack is unencumbered, meaning that in addition to operating efficiently and taking a very strategic approach to equipment purchases and consistently driving efficiencies in our mines, we have a level of flexibility that sets us apart from our peers," Leverton said. 
The company's third facility follows its acquisition of wireless connectivity company TerraGo at the end of January for $30 million (CAD), which brought five data centers to Hut 8. 
Sue Ennis, the firm's vice president of investor and corporate development, told Blockworks in March that Hut 8 is looking to set up scalable cloud services that provide an alternative to cloud computing giants such as Amazon Web Services, Google Cloud and Switch.
Leverton said the data centers purchase has given Hut 8 Mining a monthly recurring revenue stream from 400 enterprise-grade customers, which she expects will grow by up to 18% this year. The company's certified repair shop provides further revenue and supply chain advantages, she added.
Hut 8's stock price was $2.23 Monday afternoon, down roughly 70% year to date and down nearly 20% in the last five days.
---
Don't miss the next big story – join our free daily newsletter.