Is the UK Falling Behind in the Global Crypto Race?
While the UK is home to a strong TradFi industry, and a number of key institutional crypto stakeholders, Peter McCormack, host of What Bitcoin Did, and Oliver von Landsberg-Sadie, CEO of BCB Group, wonder if it can keep up with the US in crypto adoption.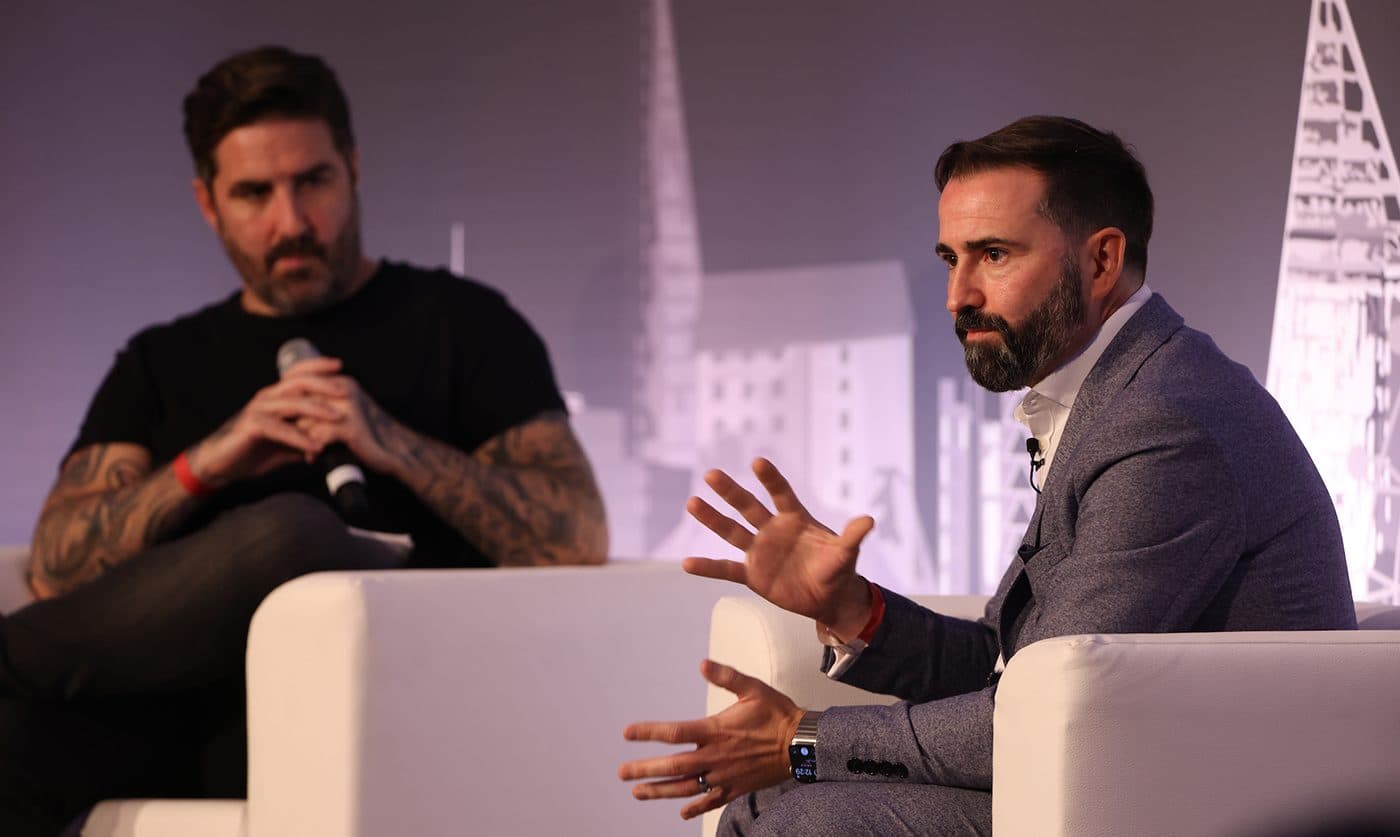 Peter McCormack and Oliver von Landsberg-Sadie; Source: Ian Walton for Blockworks
key takeaways
The relatively decentralized federalist system in the USA, which grants significant autonomy to the states, provides an inherently competitive system for market development, which in turn accelerates the adoption of crypto
Compared to the US, inflation is much more tame in the UK, a macro factor which also inhibits the adoption of crypto
Digital Asset Summit 2021, London — The UK is in the education phase of crypto adoption, where people are beginning to think of it as a legitimate asset class, but the structure of the nation's government is holding back ambitious crypto entrepreneurs, panelists said during an event at Blockworks' Digital Asset Summit in London. 
During a fireside chat between Peter McCormack, host of What Bitcoin Did, and Oliver von Landsberg-Sadie, CEO of BCB Group, the two discussed how the US' style of federalism and differences in macroeconomic factors is creating a gulf in crypto adoption between the two countries. 
"With the US federal system, states such as Wyoming, Florida and Texas have seen this as an opportunity to bring business into their states," McCormack said, pointing out that many firms have migrated to these states. But, in the UK, the Bank of England's position, according to McCormack, is that bitcoin is a "potential systemic risk."
Brexit is also a weight on the industry in the UK, as banks need to focus on becoming re-licensed and compliant with EU rules and regulations. That's a burden and inefficient, said the panelists, and also a missed opportunity argued McCormack, who would prefer to see the UK adopt crypto-friendly rules, to be a "leading beacon" for the world.
Macro differences driving adoption
BCB Group's von Landsberg-Sadie pointed out that the differences in monetary policies between the US and UK, where money had been printed "far more freely", is also accelerating crypto adoption on the western side of the Atlantic that doesn't exist in the same way within the UK. 
"The UK has been a little more steady handed in that space, as has the EU," he said, arguing that if inflation jumps from 3.2% to 6.2% there will be significantly more capital accumulation in bitcoin.
But that's not to say there's not a "massive appetite for non-US dollar crypto products," von Landsberg-Sadie said. 
As Bloomberg analyst Mike McGlone wrote in an April note, crypto enhances the dollar's dominance in the world because the vast majority of stablecoins are dollar-denominated.
However, to get to that point in the UK and Europe, there still needs to be a "massive catch-up", von Landsberg-Sadie said.
There's no lack of factors to drive change, however, as von Landsberg-Sadie explained that the next major capital event will be when there's a UK-approved treasury management system that allows for the "super juicy returns from DeFi" to be brought into the TradFi world on corporate treasury balance sheets. 
But perhaps that is only possible if the UK can catch up in crypto adoption first.
---
Get the day's top crypto news and insights delivered to your inbox every evening. Subscribe to Blockworks' free newsletter now.
---