Justin Sun's Woes Continue as USDD Depeg Sparks Huobi Concerns
The exchange has lost 18% of its market share volume since 2020, per new research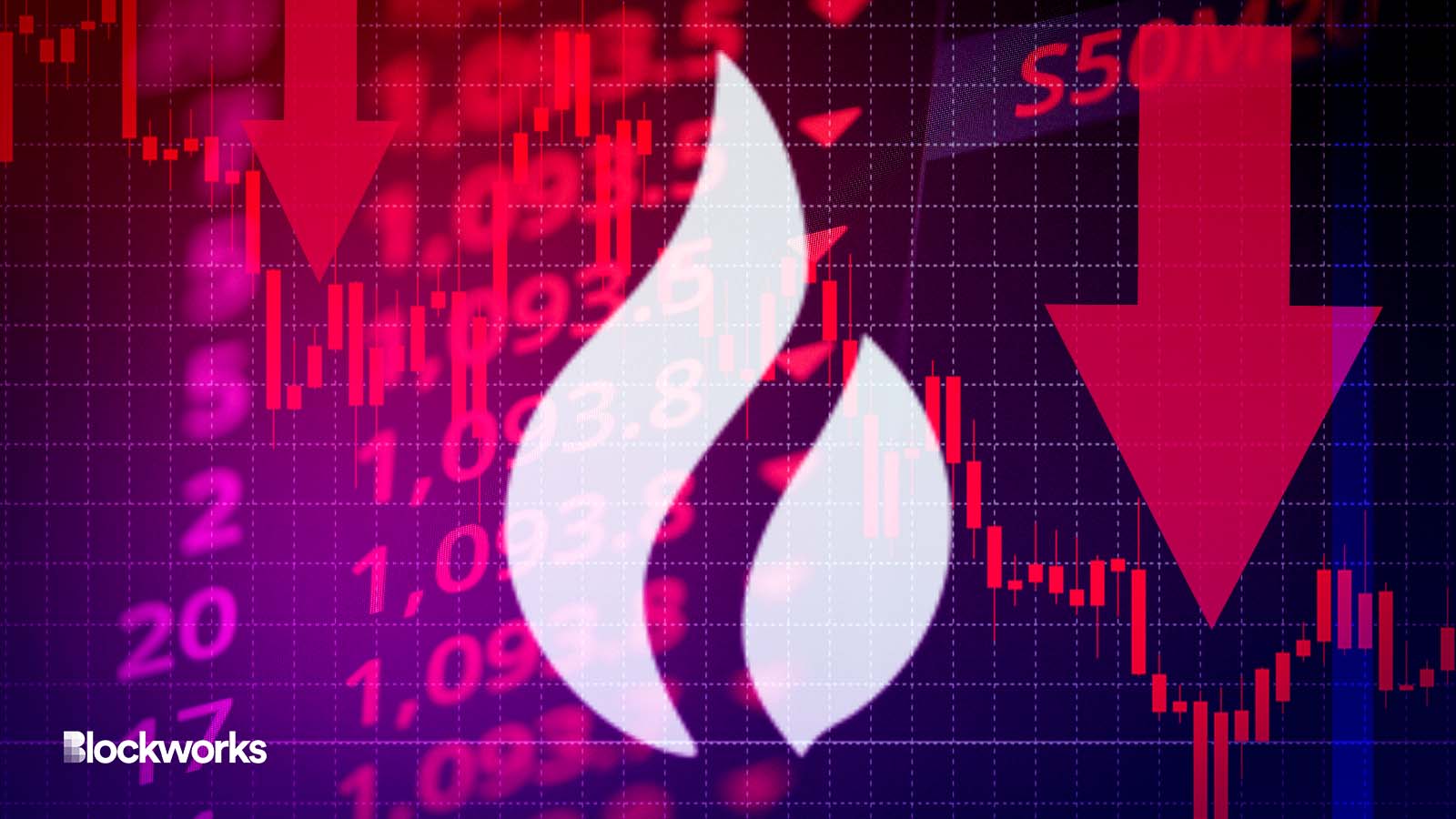 Bigc Studio/Shutterstock.com modified by Blockworks
As stablecoin USDD continues to trade below its peg, Justin Sun's Huobi Global is suffering the consequences. 
The crypto exchange has lost 18% of its market share volume since 2020 and faces an "uphill challenge" to claw it back, according to research from data provider Kaiko on Monday. By the end of 2022, Huobi represented 4% of the overall exchange market, down from 22% in 2020. 
Stablecoin USDD is issued by the TRON DAO Reserve, which stabilizes exchange rates for stablecoins issued on the TRON blockchain, founded by Sun. 
Sun's latest woes began when USDD failed to regain its peg after FTX's collapse. It has remained below $1 since. By publication, USDD was trading around $0.98.
Huobi customers pulled over $100 million from the platform last week as solvency concerns mounted. Sun, who is Huobi's majority shareholder, in turn moved $100 million of USDC and USDT from Binance to Huobi. 
Though USDD could "still regain its peg," according to Kaiko analysts, Sun's exchange has gone down as "undoubtedly the biggest loser of the crypto bear market."
USDD — which issuers claim is backed with a collateral ratio of more than 200% in combination of TRON's native TRX, bitcoin, USDC and USDT — has faced significant headwinds, Kaiko said. 
"When looking at USDD-USDT order books, which is the highest volume trading pair, we can observe that market depth on the bid and ask side has been persistently imbalanced since early December," analysts wrote. "The ratio of bids to asks (total volume of bids divided by volume of asks) was below 1 for most of the past month, which suggests heavy selling pressure is keeping the price down."
Earlier this month, Huobi moved to lay off 20% of its staff in response to the continued selloff in cryptoassets.
Binance, which suffered its own crisis of confidence in December, when customers pulled $6 billion off the exchange, remains the top platform by market share. Of centralized exchanges, Binance holds 80% of market share relative to 11 other centralized platforms, including Coinbase and Kraken. 
"Overall, the market has consolidated significantly with Binance dominating the majority of trade volume relative to both centralized and decentralized exchanges," Kaiko analysts wrote.
---
Don't miss the next big story – join our free daily newsletter.