Kraken Pulls Out of Japan, Leaving More Room for Binance
Kraken is once again exiting Japan, a major crypto market, just as primary rival Binance looks set to make a splash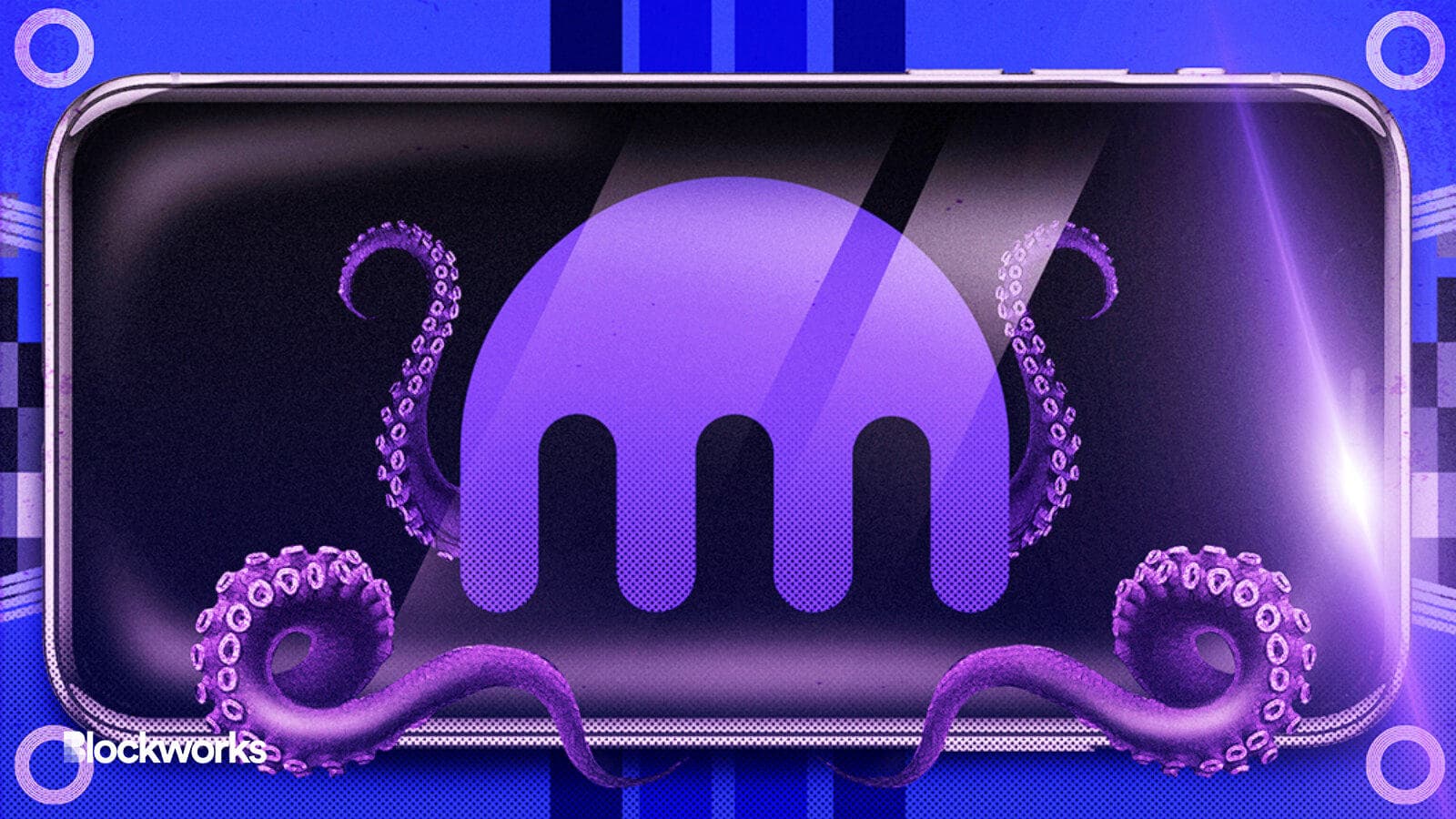 Exclusive art by Axel Rangel modified by Blockworks
Crypto exchange Kraken is shutting down operations in Japan by the end of January.
In a Wednesday blog, the firm said current market conditions demonstrate that "the resources needed to further grow our business in Japan aren't justified at this time."
Kraken will also deregister from the Financial Services Agency, the regulator overseeing the stability of Japan's financial system. The exchange's Japan-based services are operated by its subsidiary Payward Asia.
All clients affected by the move will have to withdraw their crypto and fiat currency from Kraken before Jan. 31. They can either withdraw their crypto to an external wallet, or liquidate it and withdraw Japanese yen to a domestic bank account.
Users will no longer be able to make deposits after Jan. 9, but can continue to trade until the end of the month. No withdrawal limits have been imposed for January, a move designed to ensure users can remove all their assets. 
After Feb. 1, Kraken will automatically convert any remaining non-yen fiat currency and crypto holdings to the Japanese yen and these will carry a buying fee. 
Once it has been deregistered from the financial regulator on Jan. 31, the remaining yen will be sent to a guaranty account at Japan's Legal Affairs Bureau. Kraken first announced it would return to the Japanese market in Sept. 2020 after exiting in 2018.
Kraken or not, Japan has seen more crypto growth than its neighbours
Kraken is among several exchanges to suffer from this year's crypto winter. It laid off around 30% of staff, or 1,100 people, in November to adapt to changing conditions. CEO Jesse Powell said the company grew fast and more than tripled its workforce in the past few years.
Kraken was headquartered in San Francisco, but shut that down in April due to concerns about crime in the city. Meanwhile, long-serving CEO Jesse Powell stepped down as CEO in September but will remain as board chair. 
Japan is considered a major crypto market, the third-largest in Eastern Asia behind China and South Korea, per Chainalysis, which reported local annual transaction volume had more than doubled leading up to June.
Indeed, Kraken pulling out of Japan comes at a sensitive time. FTX acquired Liquid Global, one of the nation's top crypto exchanges, in April, long before the fraud scandal broke out.
While not bankrupt itself, Liquid Global was dragged into FTX's proceedings in mid-November and has suspended trade ever since.
This has left room for market leader Binance to continue setting up shop in the region, having formally acquired a local platform late last month. As it turns out, Kraken won't be there to compete.
---
Don't miss the next big story – join our free daily newsletter.