Latest in Crypto Hiring: Binance.US Hires CFO To Help It Chart IPO Path
The Algorand Foundation adds two executives, including former JPMorgan veteran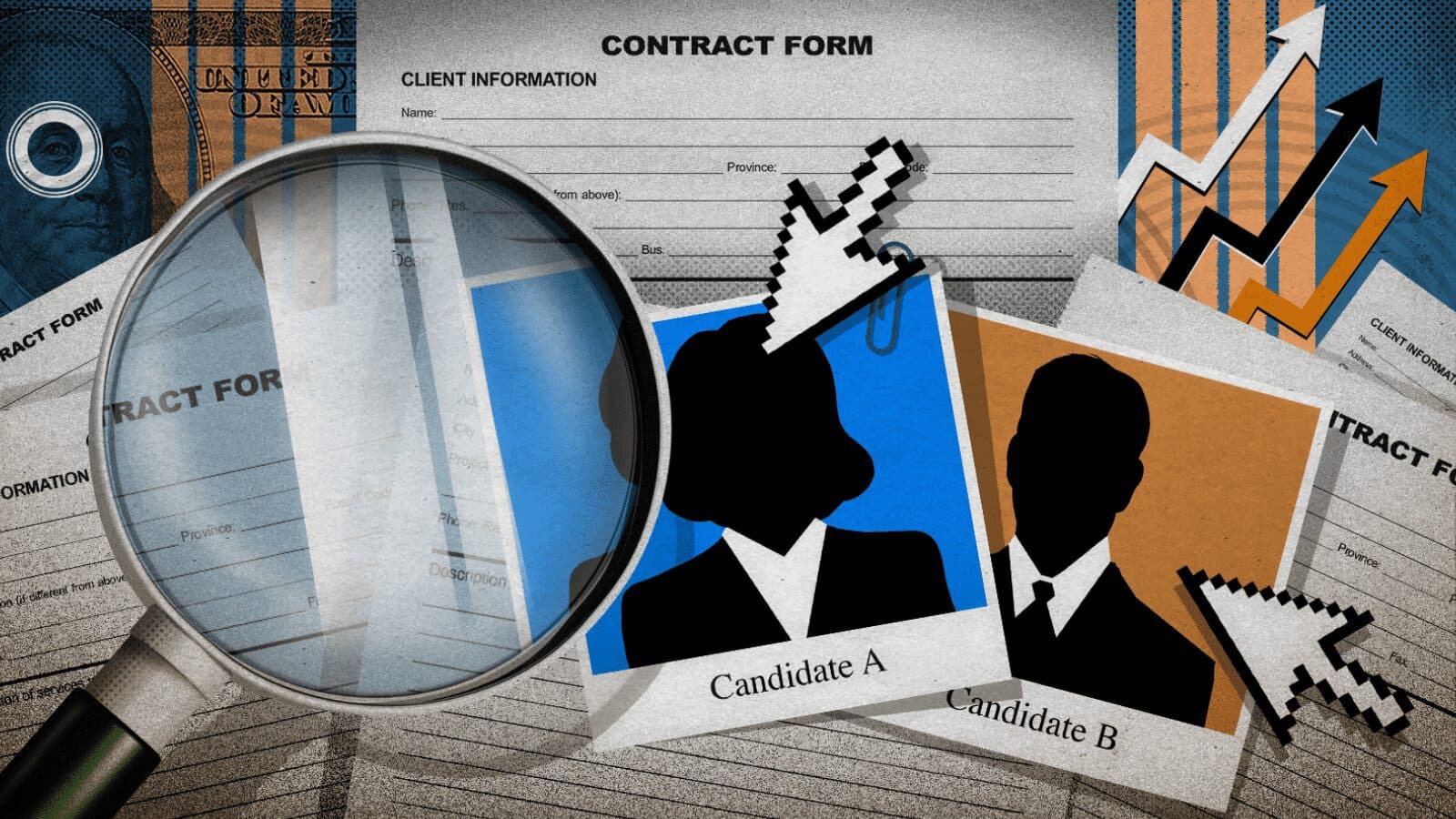 blockworks exclusive art by axel rangel
key takeaways
A 21Shares executive jumps to competing crypto ETP issuer
Algorand's former chief marketing officer joins digital asset management firm
Binance.US appointed Jasmine Lee to be its chief financial officer. She joins from micro-investing app company Acorns, where she was chief financial officer and chief operating officer.  
Before Acorns, she was CFO and COO for the consumer product group at PayPal. She held various leadership roles during her eight years at the company, which she helped grow through its strategic partnerships, pricing initiatives and acquiring new businesses. 
"Jasmine is a rare talent who possesses more than 20 years of deep knowledge in both fintech and high growth startup environments," Binance.US CEO Brian Shroder said in a statement. "Her experience at PayPal, a public Fortune 500 company, in particular, will be invaluable as we chart our path to an [initial public offering] in the coming years."
A Binance.US spokesperson declined to comment on any specific plans to go public. 
Ted Lin, who was chief growth officer at Binance — the larger, global sister to Binance.US — left the crypto exchange after about five years at the company. He shared in LinkedIn and Twitter posts on July 1 that he wants to spend more time with his family, but noted that he looks to continue advancing the ecosystem through angel investing and mentorship.
"The past 5 years have been the busiest yet most intellectually rewarding years of my career," Lin wrote. "The experience has been eye opening and humbling. Having bootstrapped multiple teams and initiatives on the rocket ship taught me many valuable lessons in business and in life." 
Before becoming Binance's head of international markets in September 2017, Lin was a general manager of sales and marketing for Infortrend Technology, according to his LinkedIn profile.
A Binance spokesperson did not immediately comment on Lin's replacement.
The Algorand Foundation added two executives this week, one of which spent more than 20 years at JPMorgan. 
The organization, which helps run the Algorand blockchain's monetary supply economics, decentralized governance, and open-source ecosystem, named Eric Wragge its global head of business development and capital markets. Additionally, it appointed John Woods as chief technology officer. 
Wragge spent about two decades at JPMorgan, most recently working as a managing director in structured finance and head of asset-backed securities for Northern Europe. In addition to leading global initiatives and strategic partnerships in traditional capital markets and decentralized finance in his new role, Wragge will chair the Algorand Foundation's investment committee.
As CTO, Woods is set to focus on removing friction from developers' user experience and improving education for those users, as well as adding tools and resources for building applications on Algorand.
Meanwhile Keli Callaghan, who most recently worked as Algorand's chief marketing officer, has joined Arrington Capital as a partner. 
The firm, which has more than $1 billion in assets under management, has invested in digital assets and Web3 since 2017. It was founded that year by TechCrunch and Crunchbase founder Michael Arrington and former TechCrunch CEO Heather Harde.
Callaghan is set to help grow the fund through increased brand awareness, community engagement and supporting the Web3 companies in Arrington's portfolio.
Switzerland-based Crypto ETP issuer Valour hired Marco Infuso to lead the global sales of its ETPs as chief sales officer.
Infuso has worked in a range of asset management roles over the past two decades, including at DZ Bank, Pioneer Investments Lombard Odier and Commerzbank. He was most recently a managing director and head of Germany at 21Shares, the world's largest crypto ETP issuer.
In addition to Infuso's addition, the company announced that Diana Biggs is stepping down from her role as chief strategy officer to pursue other opportunities. Biggs told Blockworks she will remain in the position until the end of October. She declined to comment on where she is headed.
Crypto exchange Gate.io named an executive vice president who has previously driven global brand operation and management at companies including Google and WeWork.
Tom Yang will focus on enhancing Gate.io's market share in key and emerging markets around the world, increasing its brand presence and strengthening the exchange's relationships with users and partners, he said in a statement.
Brazil-based fintech company and digital bank Neon hired André Madeira as chief technology officer. 
Madeira sold his artificial intelligence-powered fintech startup Meemo last year to Coinbase, where he recently oversaw consumer-facing data products. He has also built and led engineering and data efforts and teams for nearly a decade at Google and Snap, where he was a senior staff software engineer and director of engineering, respectively. 
In case you missed it
As Blockworks previously reported, Jason Fung, TikTok's former head of gaming, started blockchain infrastructure company Meta0, which aims to connect different metaverses.
Celsius Network added finance executives David Barse and Alan Jeffrey Carr as directors, according to a Wednesday filing. The crypto lender also recently terminated Gilbert Nathan, John Stephen Dubel and Laurence Anthony Tosi as directors.
Layoffs around the industry also persisted.
Compass Mining is eliminating staff after former CEO Whit Gibbs and CFO Jodie Fisher resigned. The firm's recently appointed interim CEOs Thomas Heller and Paul Gosker said the size of the team would be reduced by 15%, admitting that Compass Mining "grew too quickly."
Peng Zhong, CEO of Cosmos blockchain developer Ignite, said last Friday that he had formally left the firm. The company's headcount has been reduced by over 50%, CoinDesk reported.
---
Don't miss the next big story – join our free daily newsletter.
Follow Sam Bankman-Fried's trial with the latest news from the courtroom.