Latest in Crypto Hiring: FTX Adds Gaming Partnerships Lead
A former Citi executive becomes COO of crypto custodian Copper.co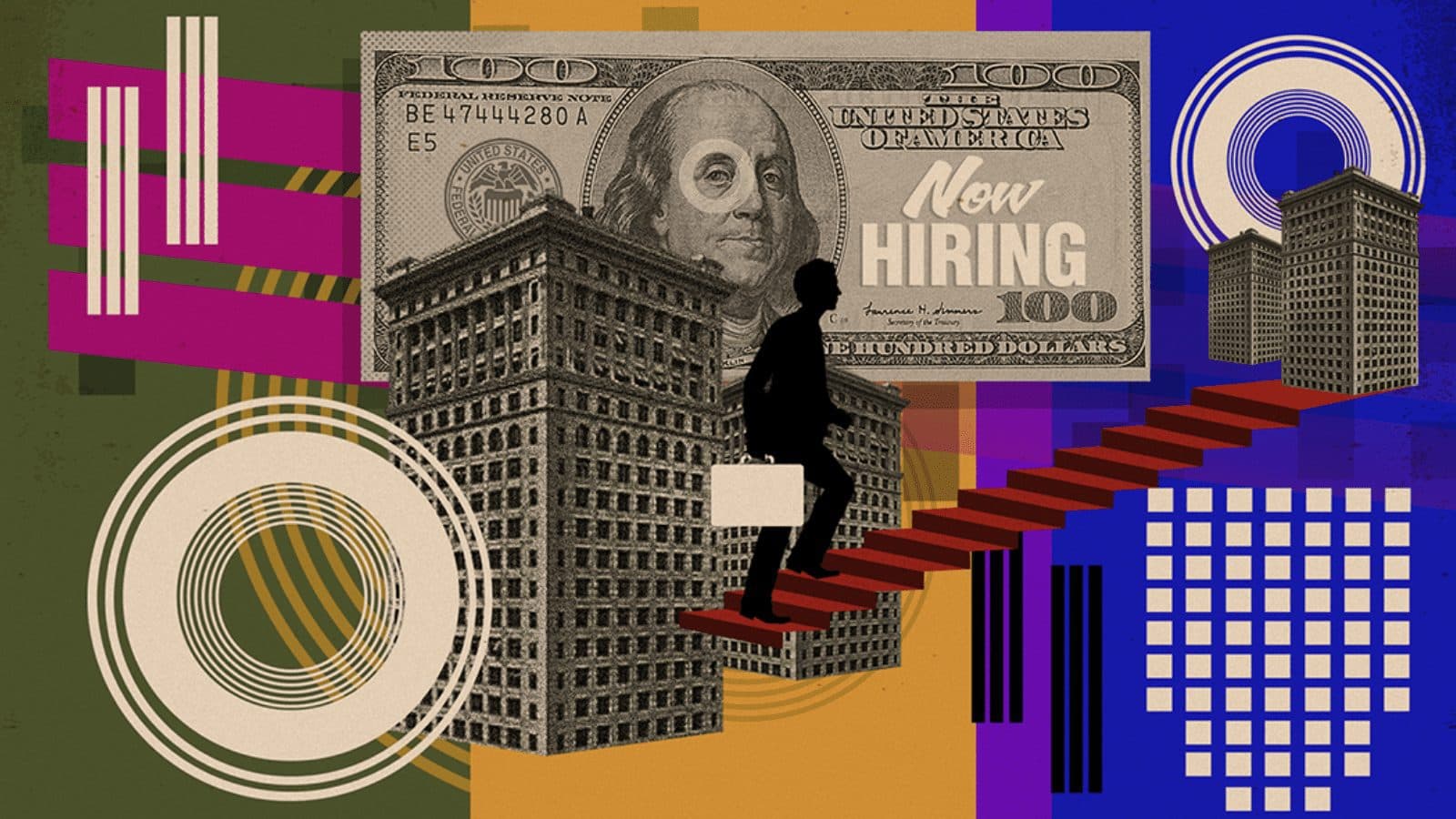 Blockworks exclusive art by axel Rangel
key takeaways
Steve Sadin is set to help build FTX's new unit focused on gamers to earn, buy, sell, lend, borrow and trade game assets
Travelocity co-founder seeks to help HOKK Finance transform from a meme token to a DeFi ecosystem
Crypto exchange FTX named Steve Sadin its head of gaming partnerships as the company seeks to build out its new gaming division.
In the newly created role, Sadin will collaborate with major gaming brands to help developers launch tokens and own digital assets using FTX's upcoming crypto-as-a-service platform. FTX Gaming will focus on offering developers the crypto infrastructure needed to enable players to earn, buy, sell, lend, borrow and trade game assets inside and outside the games.
Sadin most recently led WB Game's Boston studio, where he launched the mobile real-time strategy title, Game of Thrones: Conquest.
London-based crypto custodian firm Copper.co appointed Sabrina Wilson as its new chief operating officer.
Wilson was most recently global co-head of Citi's futures, over-the-counter clearing and foreign exchange prime brokerage business. She has also served in various roles at Goldman Sachs, JPMorgan and Deutsche Bank.
"We need individuals like Sabrina who have experience across world leading traditional financial institutions to align our operations even closer with the needs of accredited investors, so it can best contribute to the evolution of global financial infrastructure," Copper.co CEO Dmitry Tokarev said in a statement.
Valour, an issuer of digital asset ETP, hired John Sjöberg as its chief information officer. The Switzerland-based firm, which offers products focused on Solana, Polkadot, Cardano, Uniswap and others, has said it plans to roll out more single-asset, crypto basket and thematic ETPs (exchange-traded products) this year.
Sjöberg joins from Swedish stock exchange Nordic Growth Market where he served as chief technology officer and head of market data.
Blockchain infrastructure company Blockdaemon acquired crypto API company Gem, welcoming its CEO, Micah Winkelspecht, and a team of engineers and product professionals.
"Our united teams and products will be a formidable combination to serve both institutional and retail users of cryptocurrency," Winkelspecht said.
The acquisition follows Blockdaemon's recent Series C funding round of $207 million, giving it a post-money valuation of $3.25 billion.
Crypto-focused asset management firm Hashdex hired Nicole Dyskant as its global head of legal and compliance.
Dyskant founded law firm Dyskant Advogados, which represented more than 100 asset managers and investment advisers clients. She also co-founded Compliasset, a regulatory compliance software offering for the Brazilian fund industry.
HOKK Finance appointed Lawrence Hutson as its chief technology officer as it seeks to transform from a meme token to a DeFi ecosystem. The company recently launched an Ethereum aggregator and a range of yield-earning non-fungible tokens (NFTs).
Hutson co-founded and worked as chief technology officer for travel website Travelocity before Expedia acquired it for $280 million in 2015.
Vincent Berk has joined Quantum Xchange as its chief revenue and strategy officer. He was formerly the chief technology officer and chief security architect for Riverbed Technologies.
Quantum Xchange CEO Eddy Zervigon said in a statement that Berk joins the company at the beginning of a multiyear cryptographic transition that will require nearly all organizations to replace their classic encryption with quantum-safe solutions.
Symbiont, a fintech company using blockchain technology, hired Silvia Davi as its chief marketing and communications officer and Tom DeJarnette as its chief people officer.
Davi has held leadership roles at firms such as Nasdaq, Edelman, Instinet and Marsh McLennan. She more recently worked for fintechs Thesys Technologies and 280 CapMarkets and serves on the advisory board of the Museum of American Finance.
DeJarnette is a former consultant for the Voluntary Employee Benefits Association and was also a lead tactical planner and ground force commander during multiple combat deployments to Afghanistan and Iraq.
---
Don't miss the next big story – join our free daily newsletter.