The new and improved Lido V2 — What's the difference?
The new architecture allows Lido to work "like a marketplace of stake allocation," the liquid staking protocol's master of validators says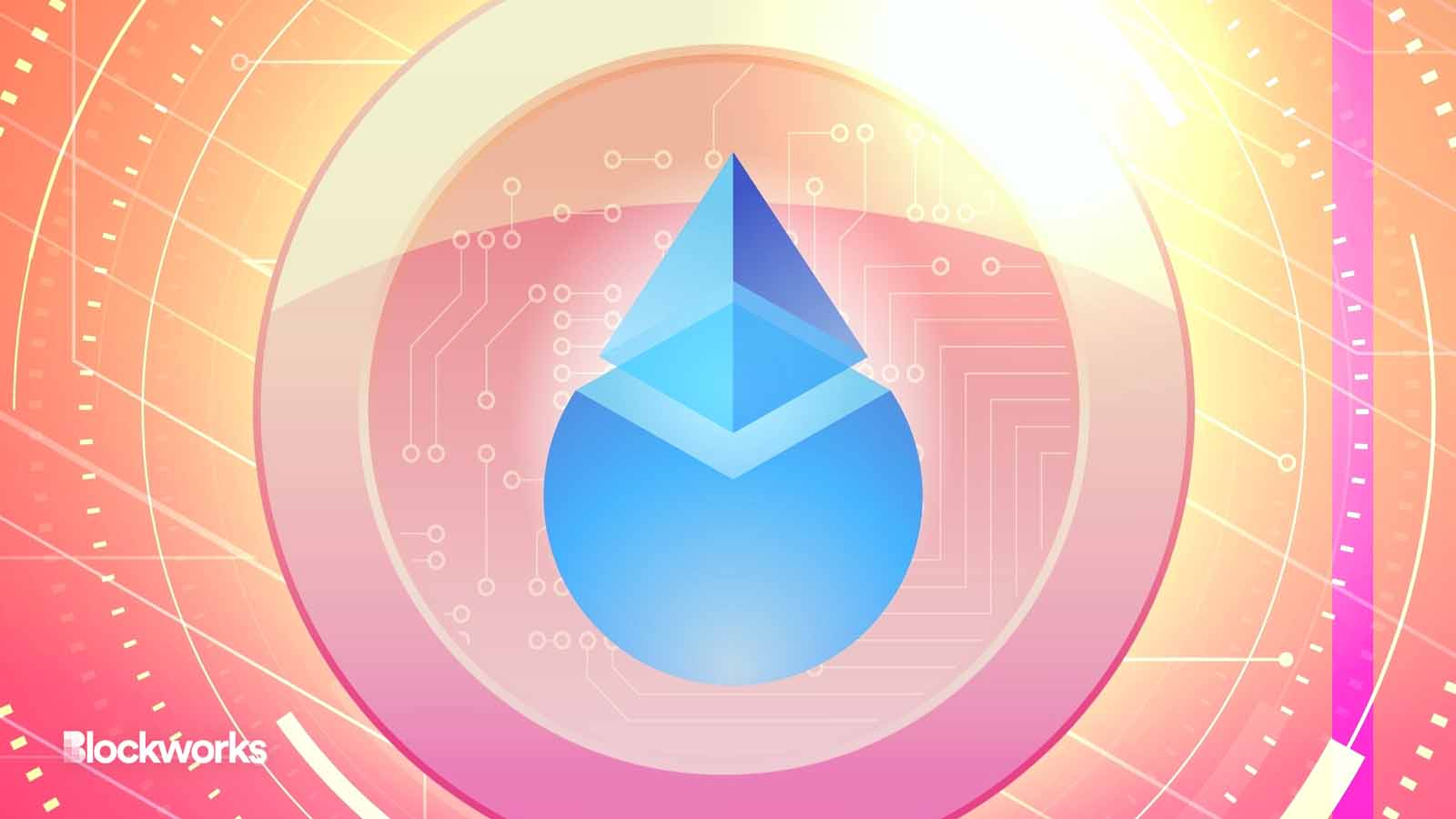 WindAwake/Shutterstock modified by Blockworks
Often compared to replacing an airplane engine while in flight, the overhaul of Ethereum's consensus mechanism from proof-of-work to proof-of-stake — without downtime — was no small feat.
Alongside this fundamental shift in Ethereum's network structure, the largest liquid staking protocol, Lido, has undergone its own set of improvements. 
Besides the ability to withdraw staked ETH thanks to the Shapella network upgrade, Lido V2 added functionality for a staking router mechanism.
"The staking router itself is kind of like an architectural decision about how the Lido protocol should work," says Isidoros Passadis, Lido's master of validators, speaking to Blockworks on the Bell Curve podcast (Spotify/Apple).
Earlier this year, Passadis tweeted plans for the mechanism, explaining it "is an architecture for the allocation of stake across plug and play modules that make pools of validators available for use."
Passadis describes the protocol as a "space hub" that produces security "in a sustainable manner for the planet that it protects," allocating resources "across docked modules."
He hopes that many staking modules will be built by contributors, transforming Lido into a hub that connects third party plugins to the main set of Lido contracts. The new architecture allows Lido to work "like a marketplace of stake allocation," says Passadis.
"Right now," Passadis notes, "there's only one module." But in the future as more plugins are created, the staking router "will make allocation decisions for which modules the stake should go to" when a user deposits ETH.
The router will perform this task, Passadis says, in a very similar fashion to how Lido allocates stake between node operators within a module.
"Let's say that there's a new module that's created tomorrow," he says. "This module is running, using distributed validators and allows solo stakers to participate." It would have "a total maximum allocation threshold," which is configurable and manageable by the DAO.
If a module is created, beginning with zero percent of total Lido stake and a maximum threshold set to one percent, for example, "all of the new stake that gets added to Lido will flow to this new module until it reaches that one percent."
Upon reaching the maximum threshold, the "curated operator registry" will act as a "bucket" that picks up any additional stake until the DAO either adds new modules or changes the existing module's maximum threshold.
"This process will repeat as more modules are added" with different features and parameters, according to Passadis.
In Lido V2, Passadis says, "we create the staking router, which allows you to design your own vaults, and then these vaults can be attached to the lighter protocol, based on the DAO's decision."
---
Don't miss the next big story – join our free daily newsletter.