Why McLaren Racing doubled down on crypto when competitors abandoned it
When trust between sports and crypto was damaged, McLaren's commitment to its partnership with OKX and dedication to Web3 tech charted a bold path forward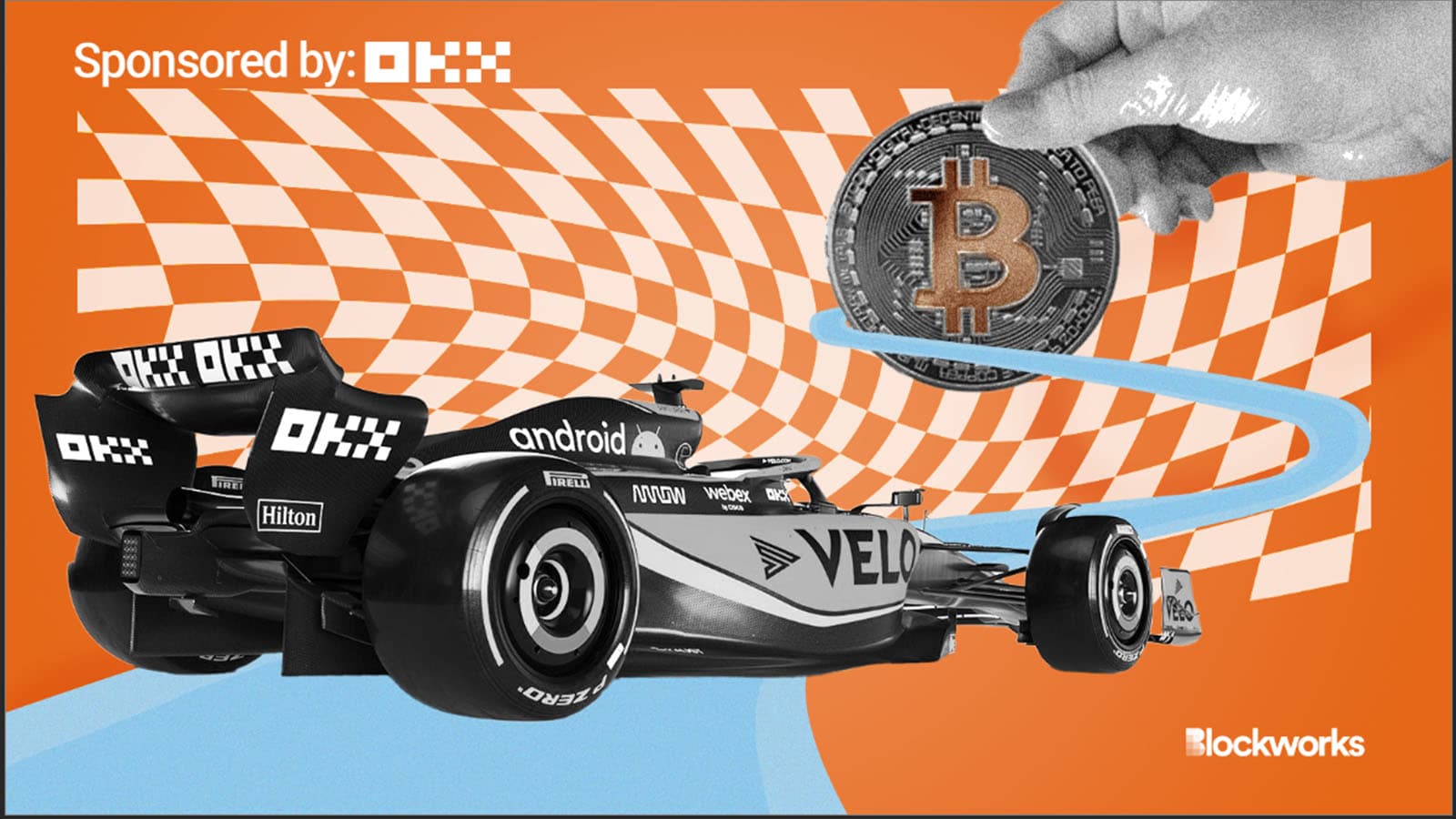 In late 2022, Formula 1 had a big problem: Over $245 million in crypto sponsorship money vanished.
F1 wasn't alone; trust between sports and crypto was shattering globally. With more than 40 different crypto deals collapsed in 2022, an estimated $1 billion in total sponsorship value was lost. 
Why then, did McLaren stick with Official Primary Partner OKX as 25% of crypto deals (sponsorship, partnership, etc.) in the sport were terminated?
Surely it must be the money, right?
Running a Formula 1 team costs hundreds of millions of dollars, meaning sponsorships are vital to keeping the lights on. With companies willing to spend millions to get their logos featured on cars, merchandise, and other assets, each sponsor can be a key differentiating factor in how many wins a team ultimately tallies across a season.
McLaren knows the importance of sponsors all too well, having struggled to sign sponsors across much of the 2010s, only recently showing signs of life under CEO Zak Brown's leadership, which inked OKX as a new official primary partner in 2022. As a team that hasn't won a title since Lewis Hamilton's victory in 2008, the sponsorship has been a welcomed contribution. In the time since it began, McLaren has raced to ten podium finishes (including the recent Piastri-Norris double podiums in Japan and Qatar). The team is eyeing a return to glory while donning the OKX brand prominently on its cars.
While the OKX money has certainly positively impacted the team's efforts, there's plenty of evidence to suggest that McLaren stuck with the sponsorship for other reasons, including context provided directly by the team.
Proven dedication to Web3
In recent years, McLaren has demonstrated a heavy interest in Web3 technology outside of its sponsorships. In 2021, the team launched the McLaren Racing Collective, a "global community of collectors and fans" that can experience the brand through collectible NFTs. Today, the team continues to engage with the fans through its collectibles site, a hub where fans can collect NFTs for a chance to unlock exclusive rewards, like tickets to a 2024 race and a virtual meet and greet with Zak Brown.
As it pertains to OKX, McLaren remains steadfast in its commitment to the relationship and is looking to continue its work to educate fans on the potential of Web3 tech, while also leveraging it to enhance how they experience McLaren. 
McLaren's push forward into the future of Web3 and continued use of NFTs, despite mainstream media claims that the technology is dead, is indicative of the McLaren Racing spirit of innovation and drive toward excellence. 
It's bravery on display, and it's working.
The McLaren F1 2023 season collectibles are owned by over 600,000 unique wallets and have generated 8.62k in volume on the Tezos blockchain. Its partnership with OKX exposes millions of fans to the world of Web3 in a positive way — one that funnels them to a cutting-edge platform that provably prioritizes transparency, user safety, and education. 
A pioneering path forward
During a time when trust between sports and crypto was damaged, McLaren's steadfast commitment to its partnership with OKX and dedication to Web3 technology charted a bold path forward. While financial stability is crucial in Formula 1, McLaren's choice to stay with OKX transcends mere monetary gains — the team is committed to building a brighter future for its fanbase with novel experiences only possible through the power of blockchain.
This decision is a testament to McLaren's visionary leadership and its determination to foster innovation. McLaren's unwavering embrace of crypto and NFTs, despite mainstream skepticism, has not only yielded impressive results in terms of adoption but has also positioned the team as a pioneering force at the intersection of sports and blockchain technology, setting a compelling example for the future.
---
Those keen on journeying with a pioneering entity into the crypto future should explore signing up for OKX. To stay updated on their ongoing innovations, be sure to follow OKX on X and join their Discord community.