Musk Lawyers Say 'Nothing Wrong' With Memes in $258B Dogecoin Lawsuit
Elon Musk is pushing to dismiss a lawsuit alleging he aimed to pump dogecoin as part of a pyramid scheme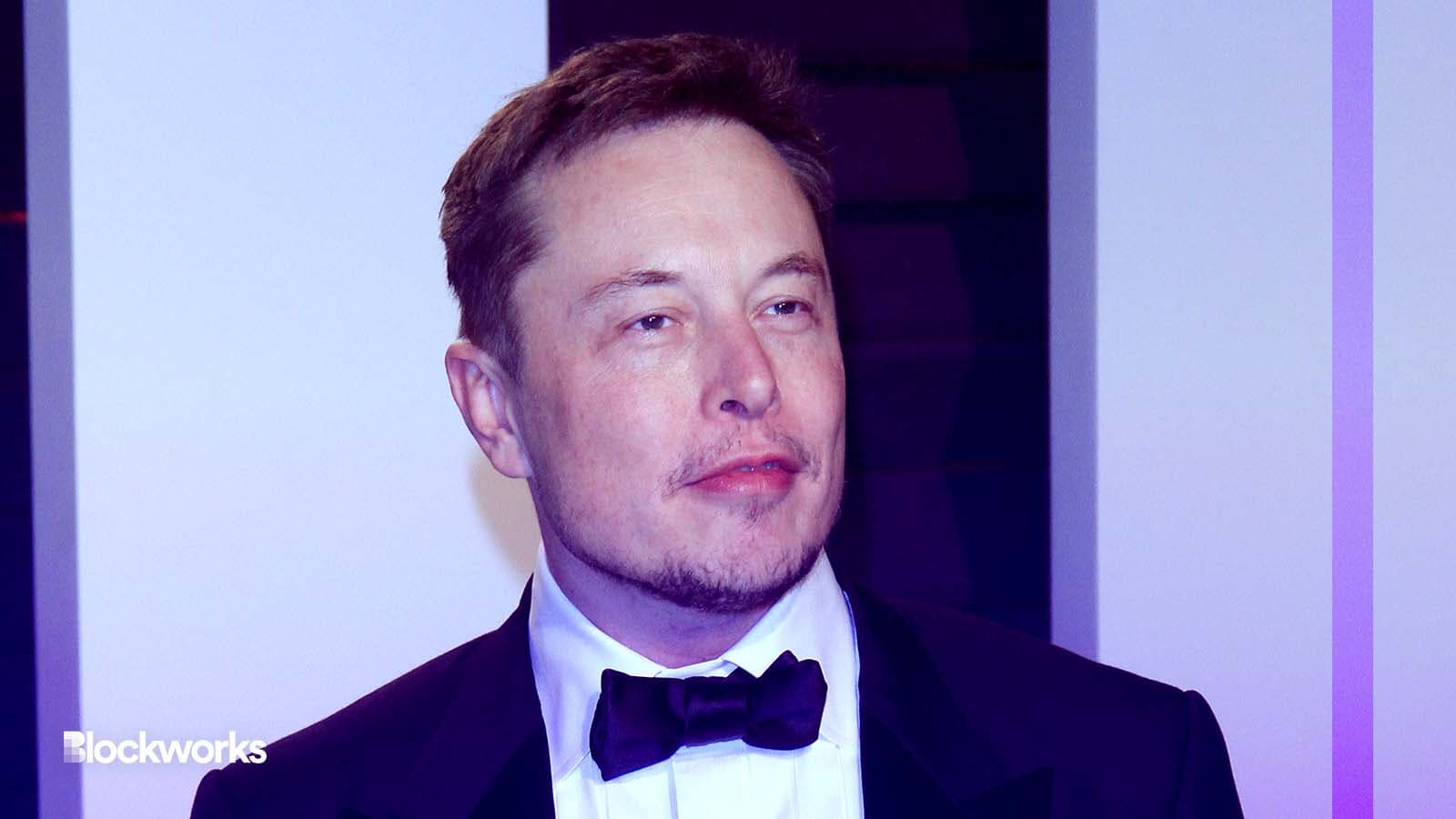 Kathy Hutchins/Shutterstock.com modified by Blockworks
Elon Musk has asked a US court to drop a $258 billion (yes, billion) dogecoin lawsuit filed against the billionaire and his companies last year.
Musk's lawyers argued the plaintiffs had cherry-picked his statements about the premiere dog-themed cryptocurrency, labeling the suit a "fanciful work of fiction."
Musk was sued by investor Keith Johnson in Manhattan federal court last June. Johnson accused Musk, Tesla and SpaceX of running a pyramid scheme focused on inflating the price of DOGE.
"There is nothing unlawful about tweeting words of support for, or funny pictures about, a legitimate cryptocurrency that continues to hold a market cap of nearly $10 billion," Musk's lawyers said in the filing. "This court should put a stop to plaintiffs' fantasy and dismiss the complaint."
In September, the lawsuit added seven more investor plaintiffs and six defendants, including the UK-registered non profit Dogecoin Foundation. 
The monumental damages sought are triple the estimated decline in dogecoin's market capitalization from its all-time high, which preceded the lawsuit.
"Defendants were aware since 2019 that dogecoin had no value yet [promoted it] to profit from its trading," Johnson argued in the original complaint. "Musk used his pedestal as world's richest man to operate and manipulate the Dogecoin Pyramid Scheme for profit, exposure and amusement."
In Musk's defense, lawyers said he'd publicly supported dogecoin because it was more accessible than other cryptocurrencies, and that many employees on the production lines at Tesla and SpaceX owned dogecoin, among other reasons. 
Musk had warned the public about potential fluctuations in the price of dogecoin, saying in his first tweet about the coin that its "value may vary."
The lawsuit further claimed that some of Musk's dogecoin-related tweets — including ones that said "Dogecoin rulz" and "No highs, no lows, only Doge" — were fraudulent. 
But lawyers argued that the plaintiffs' didn't explain how these statements were misleading, "as they are so vague and subjective as to constitute quintessential puffery." Blockworks has reached out to SpaceX for comment. Tesla disintegrated its media relations department in Oct. 2020.
Musk's joke during a Saturday Night Live (SNL) show in May 2021, in which he described dogecoin as a "hustle," didn't add any new revelation to public knowledge about dogecoin's risks, Musk's lawyers said. 
Dogecoin surged to record highs in the days leading up to Musk's SNL appearance and crashed directly after.
The token has lost around 45% of its value in the last 12 months, and up about 10% year to date.
---
Don't miss the next big story – join our free daily newsletter.