New Digital Asset Manager Files for First ETF
The proposed product seeks to blend exposure to the S&P 500 Index and bitcoin futures contracts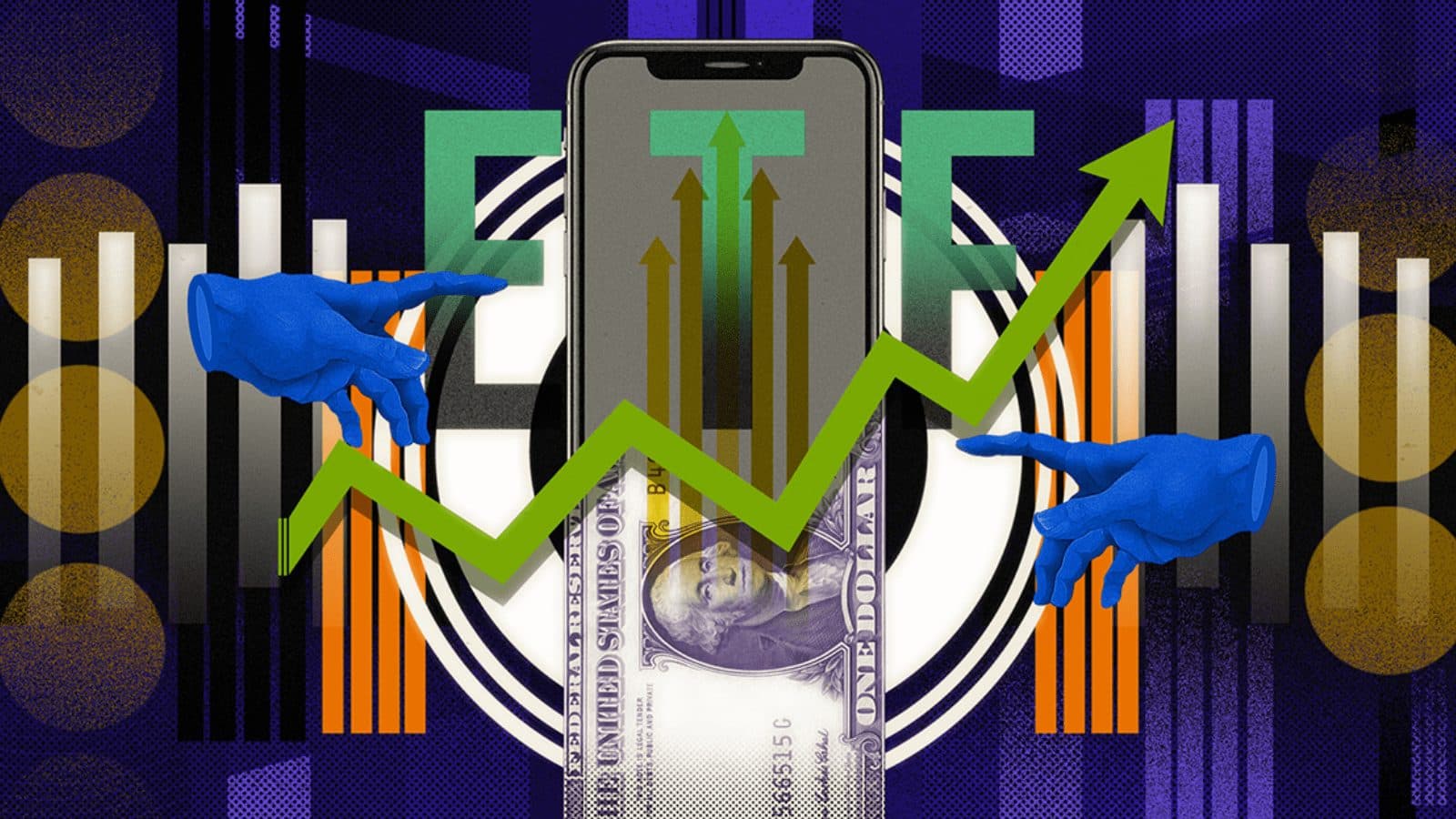 Blockworks exclusive art by axel rangel
key takeaways
Digital Funds founder Michael Willis said he expects digital assets to "replace the financial legacy system"
The company plans to file for a spot bitcoin ETF and other crypto-focused products
A new digital asset manager has filed for its first ETF, which seeks to offer exposure to the S&P 500 Index while also providing limited access to bitcoin. 
The Digital Funds S&P 500 Bitcoin 75/25 Index ETF would invest roughly 75% of its assets in large US companies within the S&P 500 Index and about 25% of its assets in bitcoin futures contracts, according to a March 11 regulatory disclosure.
Amid unusual market conditions for bitcoin futures contracts, the fund may invest in the Grayscale Bitcoin Trust (GBTC) or through bitcoin ETFs trading in other countries, the filing states. The ETF does not invest directly in bitcoin.
Michael Willis, who is slated to serve as the ETF's portfolio manager, called bitcoin "really volatile," noting that the S&P 500 exposure provides more stability to a bitcoin portfolio.
"The apex asset for Wall Street is the S&P 500 Index, and the apex asset for the digital world is bitcoin," he told Blockworks.
A small allocation to bitcoin has historically improved the risk/return characteristics of a diversified portfolio, said Nathan Geraci, president of The ETF Store. Given the volatility of bitcoin, he added, appropriate position sizing and disciplined rebalancing are critical to realize these potential benefits.
Geraci likened Digital Funds' proposed ETF to Simplify ETFs' US Equity PLUS GBTC ETF (SPBC), which can allocate up to 15% in GBTC. The fund, which launched last May, has grown to roughly $100 million in assets under management.
"My sense is there's a limited audience for these types of products, as I think most advisers and investors are inclined to pursue a standalone allocation to bitcoin," Geraci said. "The ETFs bundling various asset classes typically have an uphill climb to success."
Digital assets are "the future"
Willis founded Digital Funds in December. He had formerly founded Wall Street financial technology company ONEFUND and has been the lead portfolio manager for the Index Funds S&P 500 Equal Weight mutual fund since its inception in 2015.
Prior to that, Willis worked in the investment banking industry for UBS Financial Services, Paine Webber and Smith Barney.
Digital Funds' products will all be focused on digital asset investments, Willis told Blockworks. The company is planning to file for a few additional products, including a spot bitcoin ETF.
The Securities and Exchange Commission has not yet approved an ETF that would invest directly in bitcoin but has permitted those investing in bitcoin futures contracts to launch. Willis said he does not expect the agency to approve a spot bitcoin ETF anytime soon. 
Still, Willis said he expects digital assets to "replace the financial legacy system." Though the first $2 trillion or so in assets that have entered the space have been mostly unregulated, he noted a wave of regulated digital investment products is coming.
"You have immediate settlement, you have 24/7 trading, you have programmable tokens," he said. "It's the future, but we think investors want a safe and secure way of getting into that space. All of our products will be registered with the SEC, and we think that's the key to unlocking the larger assets."
---
Don't miss the next big story – join our free daily newsletter.