How New Jersey's Crypto Bill Could Impact Industry Firms in the State
New Jersey's proposed crypto framework takes New York's BitLicense requirements a step further after a 2022 filled with fraud and bankruptcies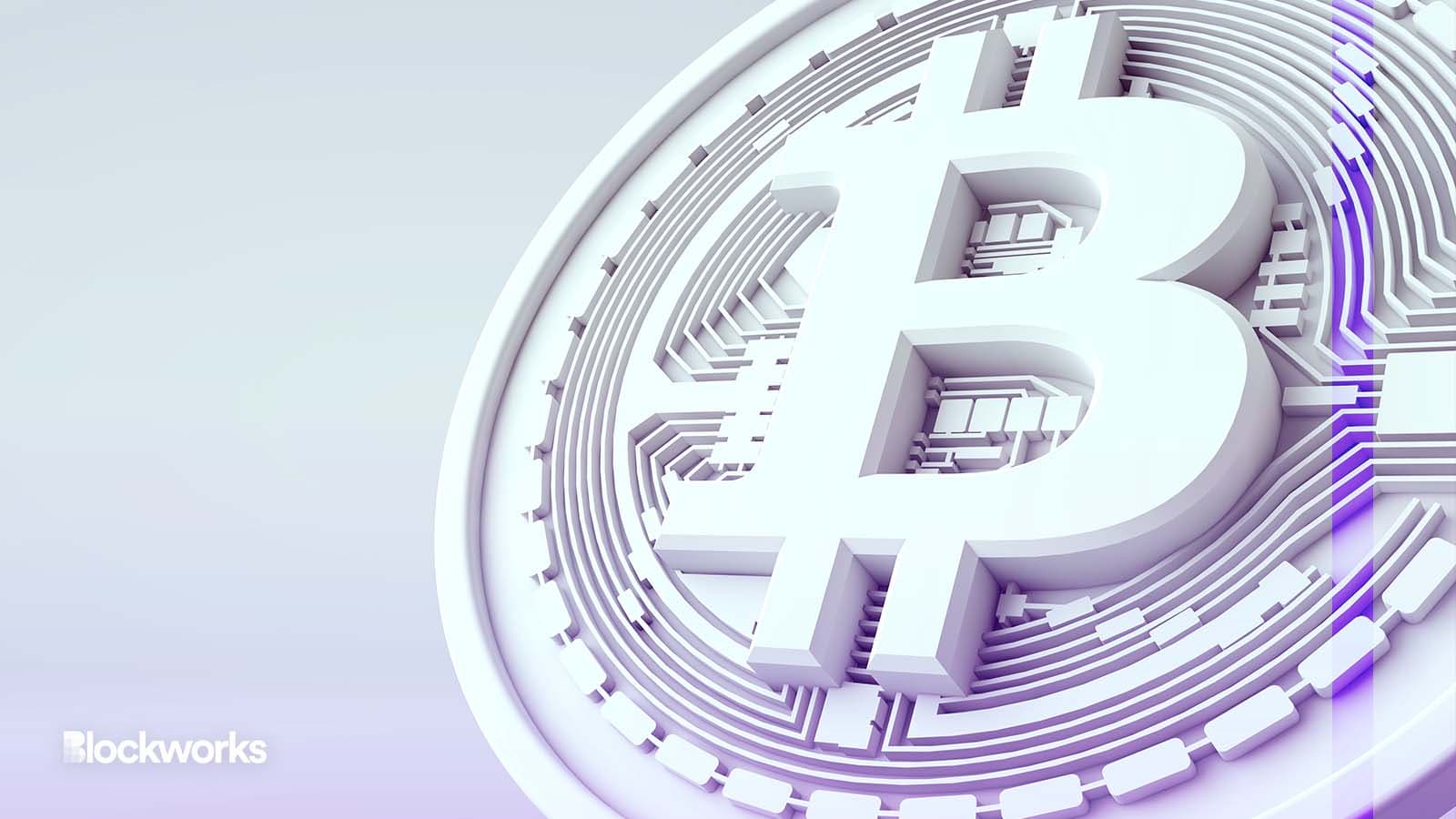 Ink Drop/Shutterstock.com modified by Blockworks
New Jersey is looking to follow in New York's footsteps by establishing a crypto regulatory framework  — a move other states may also look to replicate in the absence of federal rule-making. 
Crypto companies fled from New York to New Jersey after the New York Department of Financial Services (NYDFS) created BitLicense requirements in 2015.
The proposed Digital Asset and Blockchain Technology Act in New Jersey would be similarly expansive, which could catalyze firms in the segment to move again — or force them to comply on the heels of 12 or so months of events that shook the industry.
The bill was introduced in February 2022 and most recently amended last month.
Christopher Gerold — a crypto attorney at law firm Lowenstein Sandler and former chief of the New Jersey Bureau of Securities — told Blockworks that the proposed legislation is, at least in some ways, more comprehensive than New York's blueprint. 
It goes a step further, according to Gerold, by attempting to address custody concerns emanating from recent allegations of crypto fraud, as well as the bankruptcies of the likes of Celsius, FTX and BlockFi.
A licensee offering digital assets custody must maintain "an amount of each type of digital assets sufficient to satisfy the aggregate entitlements of the persons to the type of digital asset," the proposed bill states.
John Olsen, New York state lead at the crypto lobbyist Blockchain Association, told Blockworks the "breadth" of what the New Jersey bill considers "digital asset business activity" would mean many — if not all — businesses with digital asset dealings would need to get a license.  
"This would have a far-reaching impact that would send small- and medium-sized blockchain businesses packing rather than obtain a costly and burdensome license," Olsen said in a statement. "Businesses outside of [New Jersey] that currently engage with [state] residents would be forced to firewall their services from those residents or obtain a license."
Olsen said the bill has a good chance of passing the state senate this year. 
"If we aren't able to spark a constructive dialogue, we are concerned this legislation, as is, would effectively shut down this growing industry in the state," he said.
New Jersey's past actions against crypto companies
Gerold is no stranger to trying to regulate the industry.
He recalled his mother — not a sophisticated investor — asking him in November 2017 if she should invest in bitcoin. By the following month, bitcoin's price had risen sharply. 
"My mother said, 'Chris, everyone's getting rich on this bitcoin; I feel like I should be buying some,'" he said. 
Added Gerold: "And that's when I realized we have a problem here, because you have retail investors not understanding how it works, but they're thinking about investing in it."
In January 2018, Texas ordered BitConnect to halt several of its investment programs. A federal grand jury in San Diego later charged its founder with orchestrating a global Ponzi scheme.
From there, the New Jersey Bureau of Securities, with Gerold at the helm, began taking action. 
The agency's first crypto-related cease and desist order came in March 2018 against Bitcoiin, a Steven Seagal-endorsed initial coin offering (ICO) that the Bureau of Securities said was "fraudulently offering unregistered securities."  
The bureau spent much of that year investigating the thousands of websites touting ICOs — many of which were fraudulent, Gerold said. And issuing more cease and desist orders.
In 2021, Gerold's agency began going after companies offering interest-earning crypto accounts — deciding they were securities. It ordered Jersey City-based BlockFi and Celsius of Hoboken, NJ, to stop selling such products in July and September of 2021, respectively. 
Both companies, both based just west of Manhattan, went bankrupt last year. 
"To the credit of the states at the time…we decided there needed to be some guardrails, they needed to come into compliance with the securities laws and they had to register these products if they were going to sell them," Gerold said. "Ultimately, the states were right."
Keep reading for more excerpts of Blockworks' interview with Gerold.
---
Blockworks: How does this proposed New Jersey framework differ from the New York BitLicense regulations?
Gerold: This bill was originally set to be housed with the Department of Banking and Insurance, and now they've switched it to the Bureau of Securities, which is in the division of consumer affairs within the department of law and public safety. So, it has a much more consumer-protection slant than it did prior.
(Virtual currency licensees in New York are regulated by its Department of Financial Services.)
There are pretty significant custody requirements. These are put in there to address the recent issues that have emerged with the various bankruptcies, and with [the crash of] Terra's stablecoin.
It attempts to address these [situations]. Is it the best way? It's questionable, but it does address them, and that's a significant deviation from New York's BitLicense.
Blockworks: With New York's framework and this proposed bill in New Jersey, what might other states be waiting for?
Gerold: I think it's a lack of understanding of the product and the way it works. And, until now, the lack of a crisis.
Up until the last year, or eight months, everything was kind of humming along. People hadn't lost significant amounts and it hadn't impacted residents in a given jurisdiction negatively in mass, which now it has.
There was just a lack of understanding of the industry and how it worked to be able to craft legislation around it. Now I think the temperature has changed. People understand it more — average people who are not immersed in the tech industry. And I think now we're going to see more regulation at the state level.
Blockworks: Do you expect to see crypto regulation at the federal level? If so, when?
Gerold: Some say we're never going to see it. I'm of the opinion that we see regulation after a crisis, and so the question is, 'Is this a big enough crisis for them to pass regulations at the federal level?'
I thought it was, but the further we get away from what we've seen over the last six months, the less likely it is. Everyone has a different opinion on how it should be regulated, and that's presenting a log-jam of ideas. 
I do think we're going to see some. I'm not sure it's going to be this year.
For the last couple years we've heard the CFTC and the SEC say — in not so many words — that they needed the law tweaked or changed to give them more authority. But now, with the crisis, the SEC has filed cases. The CFTC has filed cases. And. I guess the question is, "Do they need more authority?"
If [the SEC or CFTC] wanted to go that route, where if you're an exchange you need to be registered with them…that's still an open question. But I think states are going to start filling that void, like New Jersey is and New York has.
This interview has been edited for brevity and clarity.
---
Get the day's top crypto news and insights delivered to your email every evening. Subscribe to Blockworks' free newsletter now.
Want alpha sent directly to your inbox? Get degen trade ideas, governance updates, token performance, can't-miss tweets and more from Blockworks Research's Daily Debrief.
Can't wait? Get our news the fastest way possible. Join us on Telegram and follow us on Google News.
---