New York Legislator Proposes Stablecoins for Bail Payments
The bill was introduced in the NY State Assembly on May 10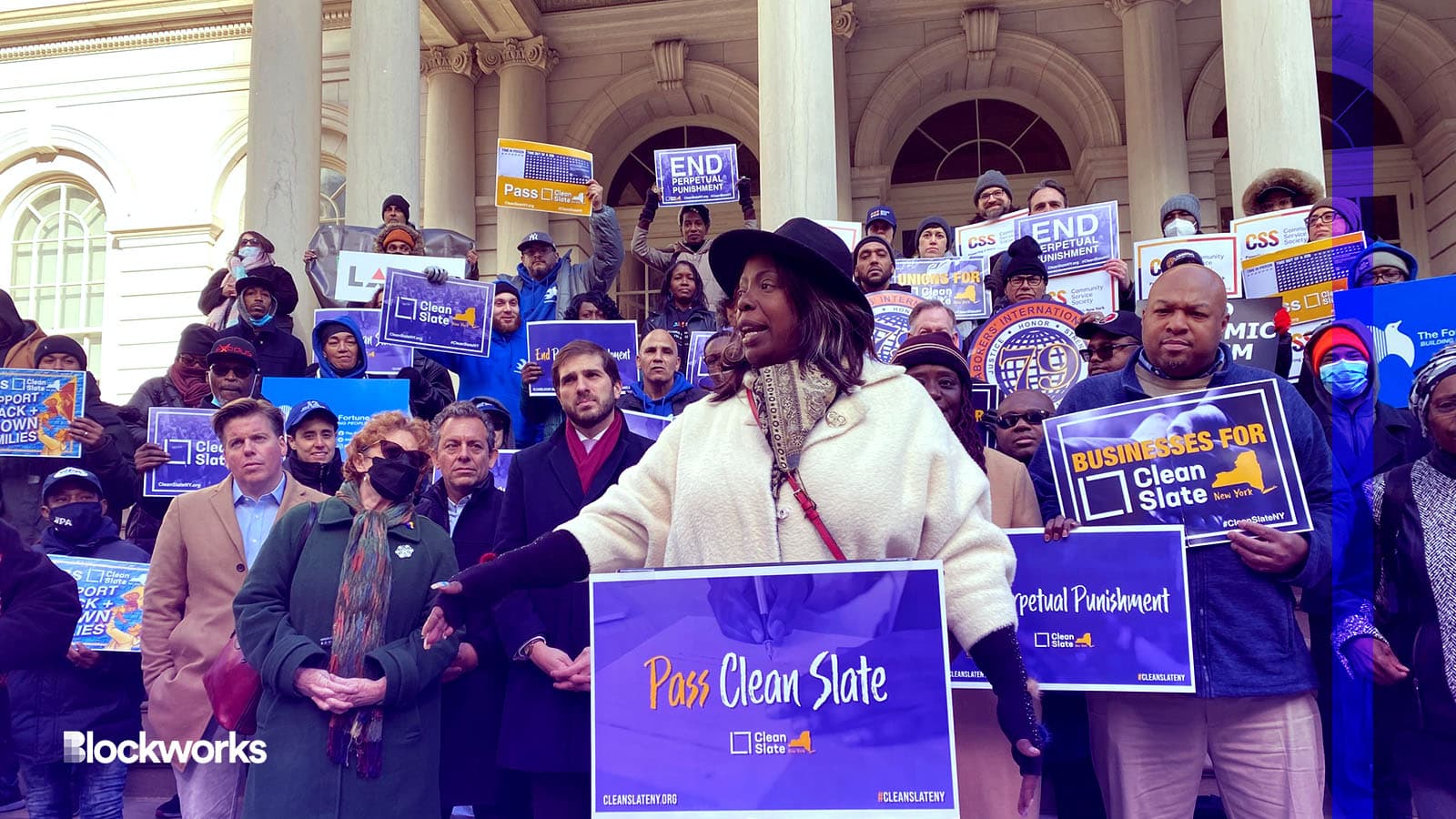 A new bill has the potential to expand the options for payment of bail in New York State.
The Democratic bill aims to authorize stablecoins as bail payments and directs key officials — the commissioner of taxation and finance and the director of the office of information technology services — to collaborate on creating rules and regulations. 
New York Assembly Bill 7024, introduced on May 10 by Assembly Member Latrice Walker, seeks to establish rules which will identify acceptable forms of fiat-collateralized stablecoins for posting bail and establish a comprehensive system for efficiently administering the acceptance, recording and processing of stablecoins as a means of securing bail.
Walker, who serves New York's 55th district in Brooklyn, has been active in criminal justice reform and has been a member of the NY State Assembly since 2015.
Fiat-collateralized stablecoins are cryptocurrencies backed by traditional fiat currencies, such as the US dollar or euro. They are meant to maintain a stable value by holding fiat currency reserves in a bank account, ensuring each stablecoin is worth a set amount of regular cash.
Paying bail bonds in New York currently can be done through methods including cash, insurance bonds and credit cards. However, the new bill aims to make things more modern, by allowing payment in fiat-collateralized stablecoins.
The bill does not specify which stablecoins will be accepted.
While the provision would allow the use of stablecoins for bail, it doesn't require insurance companies to accept stablecoins or any other crypto for posting bonds.
In cases where the court permits bail payments with stablecoins, if their value drops by more than 50% since the date bail was posted, the court can request additional bail, according to the bill.
To become law, the bill will have to pass through committee votes in both the State Assembly and Senate, then be approved by the full membership of both chambers, and finally signed by Governor Kathleen Hochul.
The proposed legislation comes after New York State Attorney General Letitia James revealed plans for another bill aiming to enhance regulations for crypto companies. It entails three key components: mandatory audits, submission of financial statements and improved fraud protection.
Further, the bill introduces stricter guidelines for custody and lending practices, ensuring thorough scrutiny of companies involved in asset management and leveraged trading.
---
Don't miss the next big story – join our free daily newsletter.