Nigeria SEC Okays Tokenized Assets, but Crypto Will Have to Wait 
Nigeria won't allow regulated crypto trading just yet, but the local watchdog seems okay with tokenized assets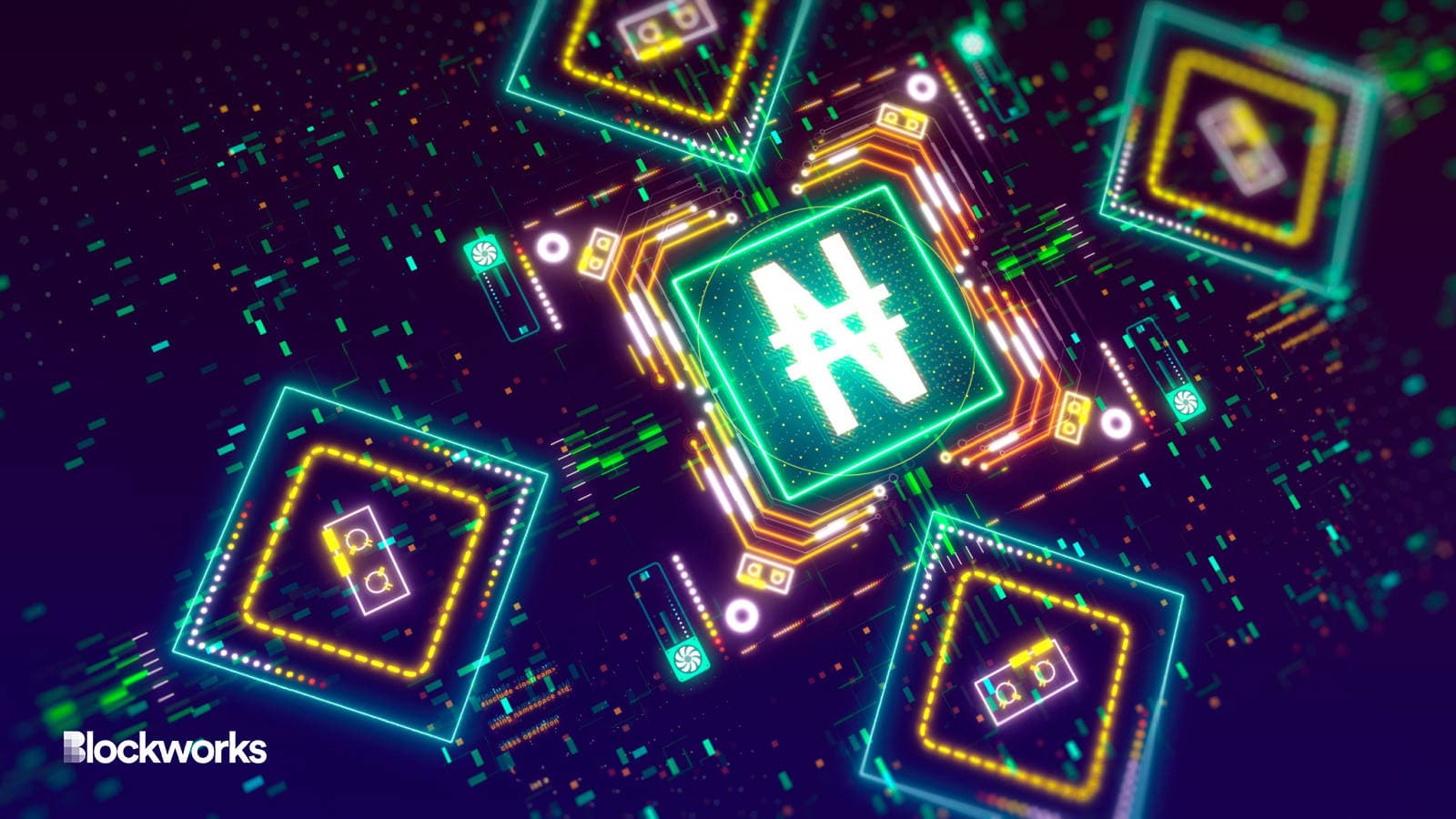 Aleksandra Sova/Shutterstock, modified by Blockworks
In Nigeria, the country's Securities and Exchange Commission (SEC) has opened the door for tokenized asset exchanges, but crypto trading is yet to receive the greenlight. 
President Muhammadu Buhari's special assistant on digital and new media, Tolu Ogunlesi, announced on Twitter this week that the country has "formally approved blockchain use." 
Nigeria has historically limited access to crypto trading by restricting many centralized exchanges and bank access to crypto — which the central bank banned in 2021 — but there are some platforms available to residents. 
Emerging markets have taken a unique interest in cryptocurrencies in recent years in the face of economic distress, particularly with the development of central bank digital currencies. 
Data provider Statista is calling for a 1% user penetration rate for cryptocurrency in Nigeria in 2023, and predicts this will go to 3% by 2027. 
"When the Turkish lira lost 40% of its value amidst hyperinflation in 2022, Turks turned to Bitcoin and USDT as a safe haven," Bankless newsletter writer Donovan Choy said. 
"The same is true for millions of desperate Venezuelans, Afghans, Argentinians, Ethiopians, or Nigerians whose ability to exit their hyperinflationary domestic currencies has been suppressed by Western financial sanctions or authoritarian local currency controls." 
Nigeria has historically been on the forefront of blockchain adoption. The nation launched its eNaira CBDC pilot in October 2021.
In December 2022, the country limited cash withdrawals in an effort to increase CBDC adoption and use of digital banking channels — a move met with riots and protests in February.
"Customers should be encouraged to use alternative channels…to conduct their banking transactions," the central bank said in a statement. Those include internet banking, mobile banking apps, debit cards and the country's CBDC, the eNaira, among other means.
---
Get the day's top crypto news and insights delivered to your email every evening. Subscribe to Blockworks' free newsletter now.
Want alpha sent directly to your inbox? Get degen trade ideas, governance updates, token performance, can't-miss tweets and more from Blockworks Research's Daily Debrief.
Can't wait? Get our news the fastest way possible. Join us on Telegram and follow us on Google News.
---