Nigeria Limits Cash Withdrawals in CBDC Push
Nigeria's central bank is capping cash withdrawals for individuals to $224 a week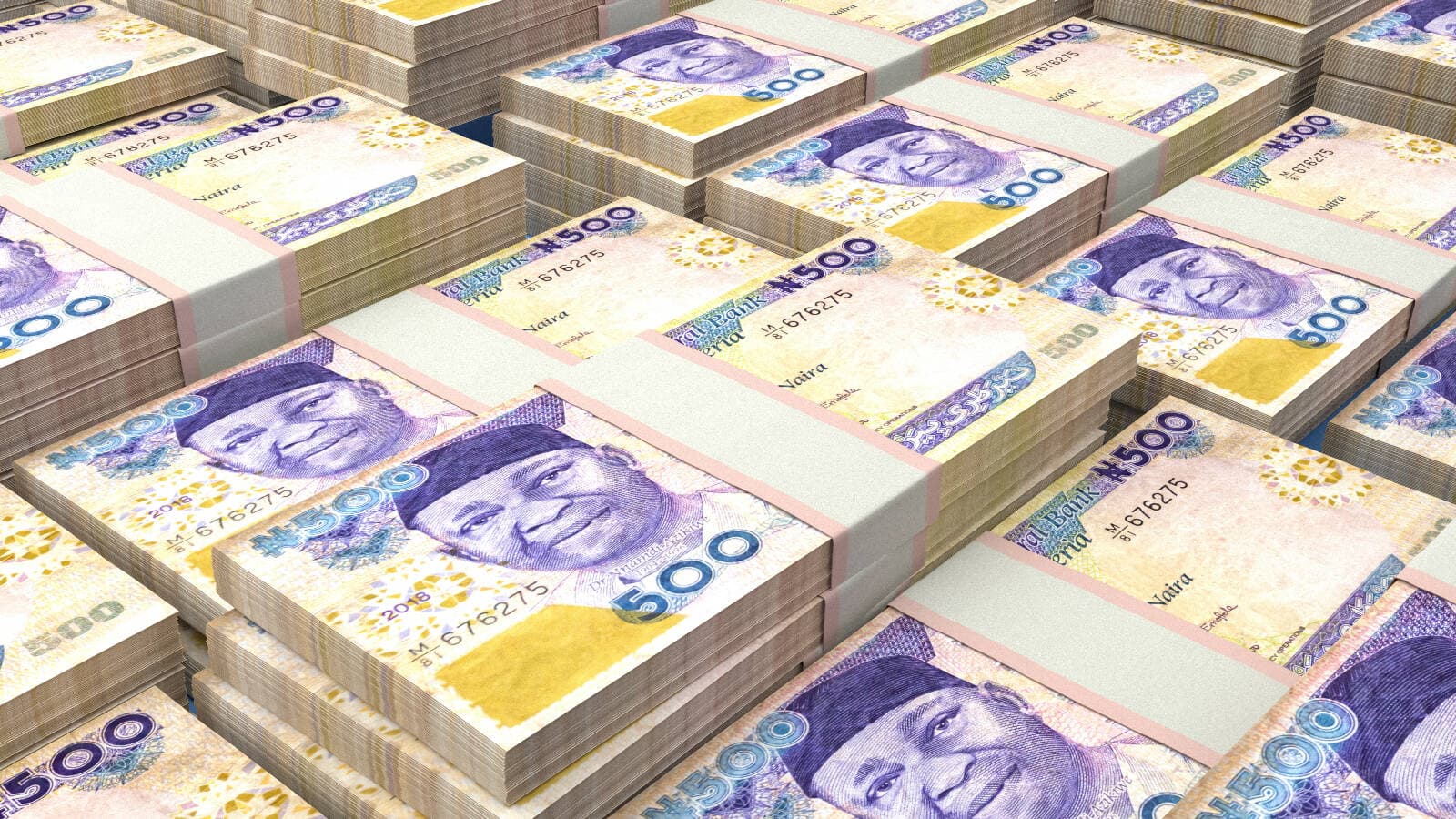 Maksym Kapliuk/Shutterstock.com
The Central Bank of Nigeria is attempting to drum up the use of its central bank digital currency, or CBDC, by enforcing limits on the amount of cash citizens can withdraw from their local banks.
Nigeria's central bank asked deposit banks and financial institutions to cap over-the-counter maximum cash withdrawals for individuals to $224 a week, in a directive issued on Tuesday, 
Corporate organizations' free withdrawals will also be limited to $1,154 per week, the bank said. Withdrawals above those limits will attract processing fees of 5% and 10% respectively. 
"Customers should be encouraged to use alternative channels…to conduct their banking transactions," the bank said. Those include internet banking, mobile banking apps, debit cards and the country's CBDC, the eNaira, among other means.
Central Bank Governor Godwin Emefiele conceded in October that his institution couldn't account for the use of 85% of Nigeria's cash in circulation, Bloomberg reported. That, in effect, was jeopardizing monetary policy across the cash-hungry nation of Africa's largest economy, he said at the time.
The West African nation has also struggled to deal with individuals hoarding cash as it attempts to counter illegal activity, including theft and kidnappings.
Under the directive, a $44 per day limit would apply to those individuals seeking to withdraw from ATMs while over-the-counter third-party checks exceeding $112 would not be accepted.
In rare circumstances, where individuals or organizations require cash for "legitimate" purposes, a limit of $11,226 and $22,452 will apply respectively. 
Those will also be limited to one withdrawal per month and subject to rigorous identification and document requests including presenting a driver's license and approval by the bank authorizing the withdrawal, among other things.
Nigeria became the first African nation to launch a retail central bank digital currency in October 2021, with a design aimed at complementing physical cash but not replacing it entirely.
---
Don't miss the next big story – join our free daily newsletter.