Uptober? May be too early to tell, analysts warn 
On Oct. 1, more than $70 million in cryptocurrency short positions were liquidated, pushing bitcoin and ether more than 3% and 4% higher, but gains were quickly erased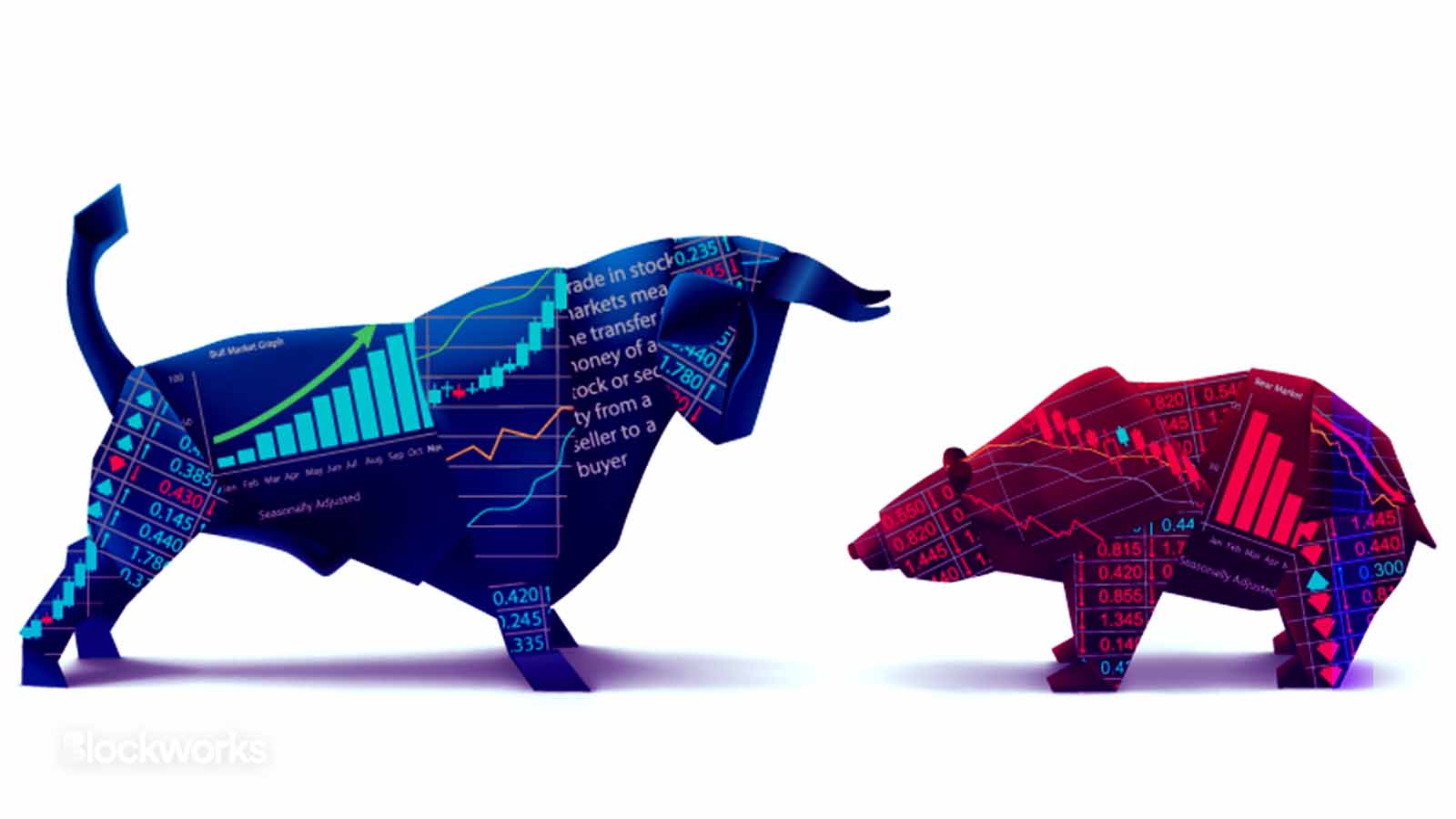 dominic8/Shutterstock modified by Blockworks
With a rocky September behind us and federal funding ensured until mid-November, stock and crypto investors are hoping for a successful October, but Monday's rally has proved short-lived. 
"October is typically a strong month for bitcoin, earning it the term 'Uptober,'" author of Crypto is Macro Now and former head of market insights at Genesis, said. "And while we know that patterns don't necessarily repeat (after all, this past September turned out to be positive, breaking a six-year trend), they are comforting." 
More than $70 million in cryptocurrency short positions were liquidated on Oct. 1, pushing bitcoin and ether more than 3% and 4% higher, respectively. An eleventh hour deal on Capitol Hill to prevent a government shutdown, at least for the next 45 days, could have spooked short traders. 
Short positions are still ahead, with about 50.5% of the futures market in shorts as of Monday. A short squeeze could propel prices higher. Cryptos had lost their momentum by Monday afternoon though, with bitcoin (BTC) losing around 0.6% and ether (ETH) in the red more than 4%. 
"Over the past few months, we've seen a few of these sharp spikes up. Usually they are followed by a correction, sometimes sharp and sometimes gradual, but almost always reverting to where the market was before the upward move," Acheson said. 
Stocks posted a disappointing month at the end of the third quarter. The S&P 500 and Nasdaq Composite indexes lost 4.9% and 5.8%, respectively, in September, marking it the worst month for returns in 2023. 
Read more: Nasdaq says it's not the 'right time' to launch crypto custody business
"Market breadth deteriorated last week but the percentage of S&P 500 constituents trading above their 200 day moving averages stabilized near the 2023 lows, another potential sign of a relief rally forming," Tom Essaye, founder of Sevens Report Research, said. "Investor sentiment indicators dropped to the lows of the year last week but ended off the worst levels Friday. If the lows in the Fear-and-Greed index hold, that further supports an emerging relief rally." 
Cryptocurrencies, on the other hand, were able to stay in the green. Bitcoin and ether gained about 4% and 1.5% in September 2023, respectively. These mild returns came after a bad August, where both cryptos lost more than 11%. 
Stocks look poised to end the first trading day of October relatively flat. The S&P 500 is down by approximately half a percentage point, while the Nasdaq Composite is marginally positive at the time of writing.
Traders are still betting on the Fed extending its interest rate pause at its next policy meeting in a month, according to CME data, which currently shows about a 74% likelihood the central bank opts to hold rates.
---
Don't miss the next big story – join our free daily newsletter.