On-chain monitoring 'holistic risk management' for banks, Singapore central bank says
Banks need to get serious when vetting crypto service providers, says Singapore's monetary authority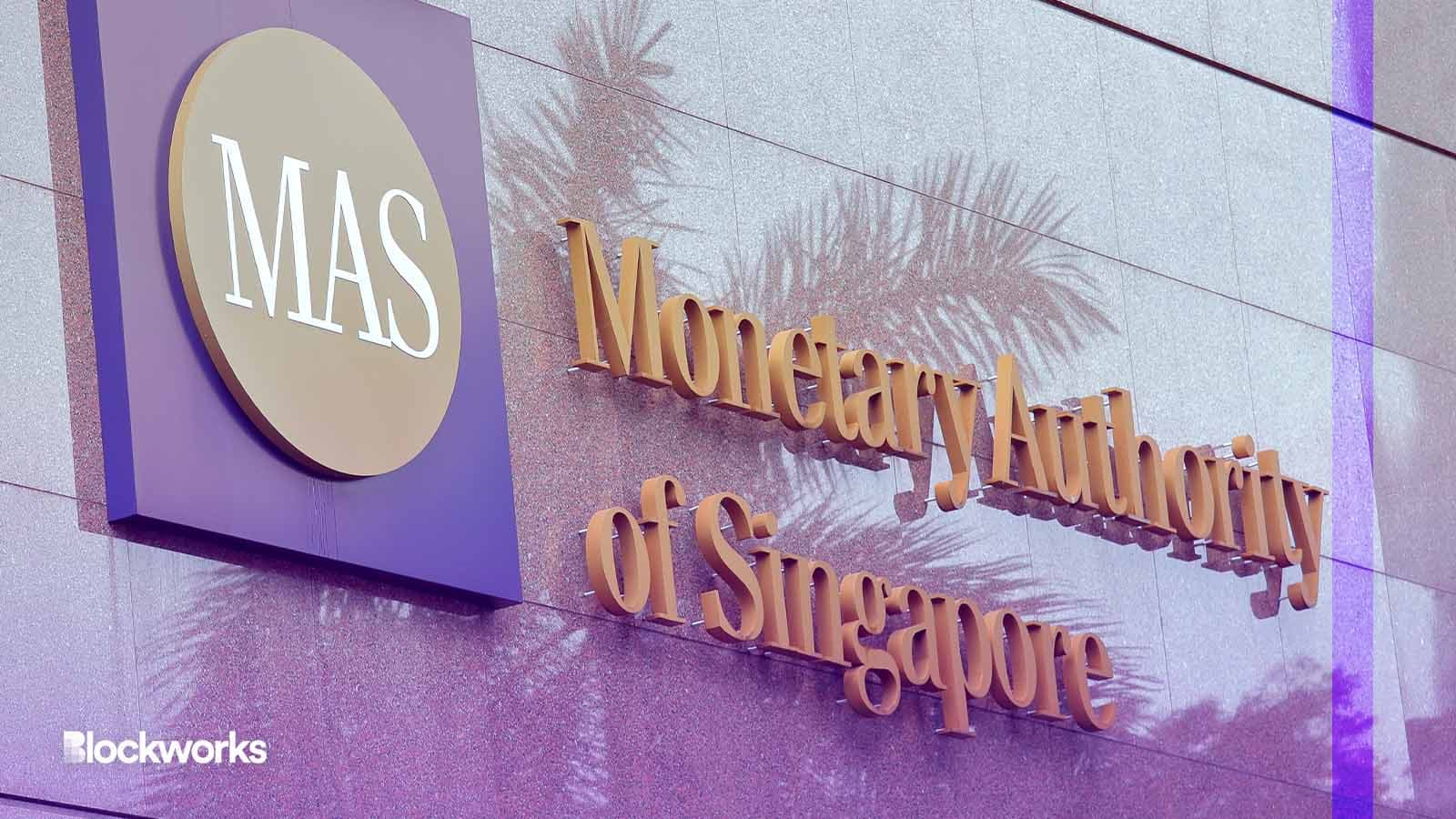 TK Kurikawa/Shutterstock modified by Blockworks
Singapore's central bank in a report this week outlined a number of "key risks" pertaining to cryptocurrencies — while proffering regulatory guidelines designed for crypto compliance. 
The Monetary Authority of Singapore in its report on Tuesday laid out a number of related situations for banks, reiterating previous stances around shoring up crypto risk management procedures, especially so as to guard against money laundering and terrorism financing.  
MAS officials started by defining different types of digital assets — including drawing a distinction between cryptocurrencies and stablecoins — and gauged the criteria needed for each to present a risk. 
If a crypto asset, according to the MAS, can be traded, transferred or used as a payment method or investment, guarding against potential money laundering and terrorism financing would come into play. 
"A digital asset that fulfills any 1 of the 4 criteria would be considered relevant, given it can be used to store or facilitate the movement of tainted proceeds," the MAS wrote in the 29-page report. 
The MAS advised financial institutions that tokens not backed by a government or a set of regulated entities present additional risk. The same went for tokens issued under decentralized governance and tokens that can easily and quickly be exchanged for fiat currency.
Cryptocurrencies including bitcoin (BTC), ether (ETH) and tether (USDT) are especially risky for financial institutions, the banks said. NFTs were mentioned, as well.
To guard against bad actors, the MAS told banks to consider whether the digital payment token service provider counterparties obscure customer transactions. And for "enhanced due diligence," banks may have to do "site visits or walkthroughs of client's AML/CFT [anti-money laundering/combating the financing of terrorism] processes and controls," the MAS said. 
Last week, the Singapore entity said in a paper it aims to restrict such providers from "facilitating lending and staking of DPT tokens by their retail customers."
The MAS also pointed out that the very nature of how permissionless blockchains work provides an easy way for banks to monitor activity.
"Blockchain analytics tools provide insights into the on-chain activity, thereby providing an opportunity for [financial institutions] to integrate the same into their overall risk management framework," the MAS wrote. [Financial institutions] may consider using insights from such tools to facilitate holistic risk management across off-chain and on-chain activity pertaining to their clients."
---
Don't miss the next big story – join our free daily newsletter.