OpenSea Insider Trading Case Goes to Jury
Nate Chastain's use of anonymous accounts to trade NFTs was a clear indication that he was up to no good, prosecutor says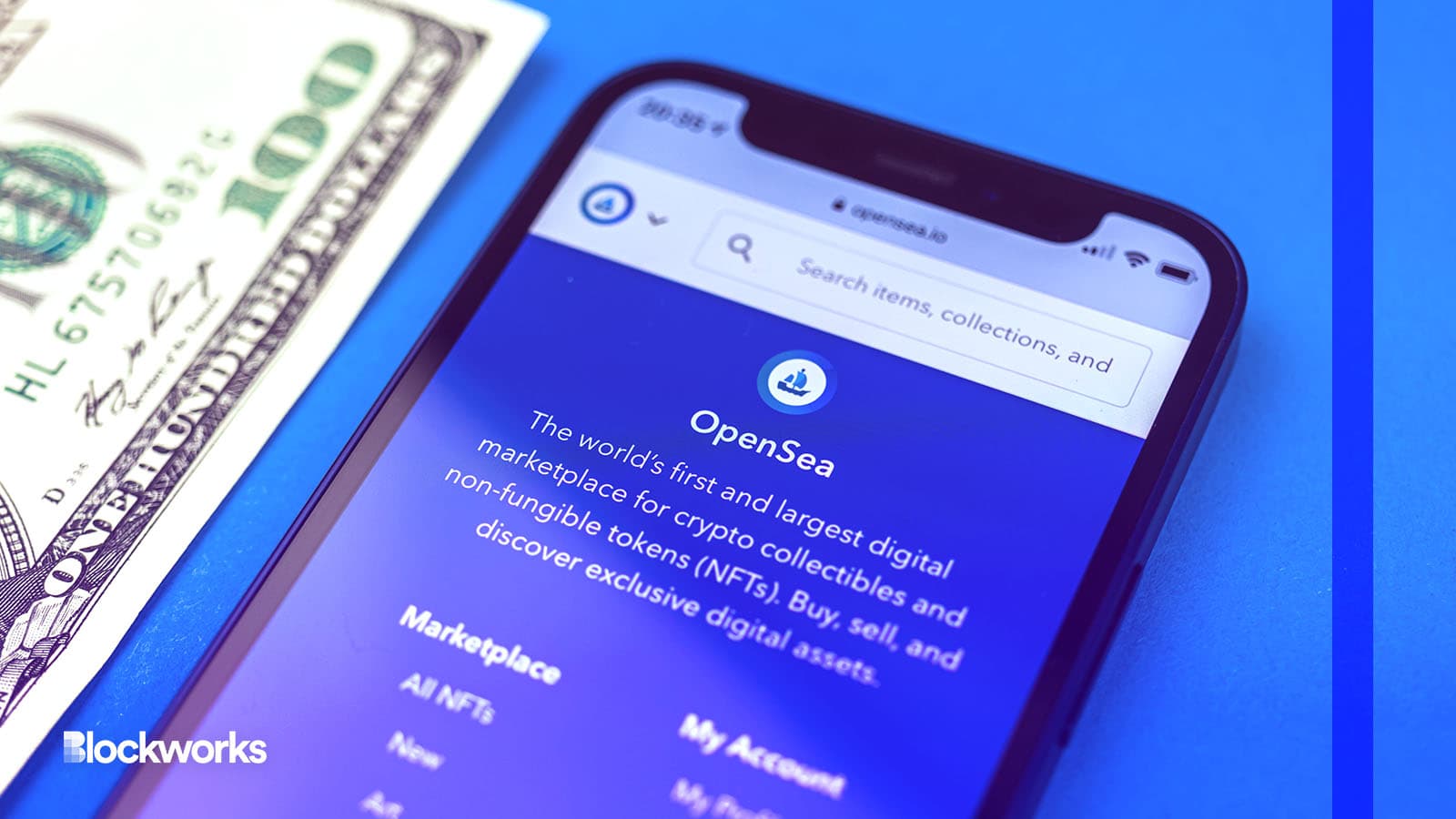 FellowNeko/Shutterstock, modified by Blockworks
Former OpenSea product manager, Nate Chastain, awaits his fate as the jury begins deliberating whether he is guilty of purported trading shenanigans.
Their decision, which commenced on Monday, could significantly impact the world of non-fungible tokens (NFTs) and the reputation of the prominent NFT marketplace. [UPDATE: Chastain was found guilty on May 3rd, 2023.]
Chastain found himself in legal trouble in June last year when he was charged in Manhattan for allegedly making $50,000 in unlawful gains. According to US prosecutors, he bought some NFTs and then promptly featured them on OpenSea's website before selling them once their value shot up. 
He allegedly made profits two to five times the original purchase price, while keeping things on the down-low with anonymous digital currency wallets and covert accounts on OpenSea.
Chastain's lawyer, Daniel Filor, argued that the case was not about whether his client's trades were questionable, but about whether he had a sneaky plan to defraud OpenSea, Reuters reported on May 2.
The lawyer added that the trades didn't break any of the company's rules.
OpenSea might have been a little slow on the draw with their policies — it updated rules only after Chastain was charged — but they weren't afraid to give him the boot.
An OpenSea spokesperson told Blockworks that they asked him to resign in September 2021 because his trades were in "direct conflict" with their "core values and principles."
In the heat of the trial's closing argument on Monday, prosecutor Thomas Burnett accused Chastain of letting his greed guide his actions.
According to Burnett, Chastain knew that he was meant to display NFTs on the website designed to profit the company, not himself. He also accused Chastain of trying to pull a fast one by using anonymous accounts to trade NFTs, suggesting that he knew his actions were shady.
If Chastain believed his actions were above board, he could have easily used his regular accounts. Instead, he tried to throw people off the scent, the lawyer said.
But some at OpenSea have rallied to Chastain's defence. Recent court documents showed that CEO Devin Finzer told prosecutors that the case against Chastain is "unfair" and affecting the former staffer's mental health.
---
Get the day's top crypto news and insights delivered to your email every evening. Subscribe to Blockworks' free newsletter now.
Want alpha sent directly to your inbox? Get degen trade ideas, governance updates, token performance, can't-miss tweets and more from Blockworks Research's Daily Debrief.
Can't wait? Get our news the fastest way possible. Join us on Telegram and follow us on Google News.
---