Podcast: Aave founder explains how $1 trillion will flow into DeFi | Stani Kulechov & Santiago Santos
Stani Kulechov & Santiago Santos discuss the massive and continuous growth of DeFi as they talk NFTs, decentralised social media, and more.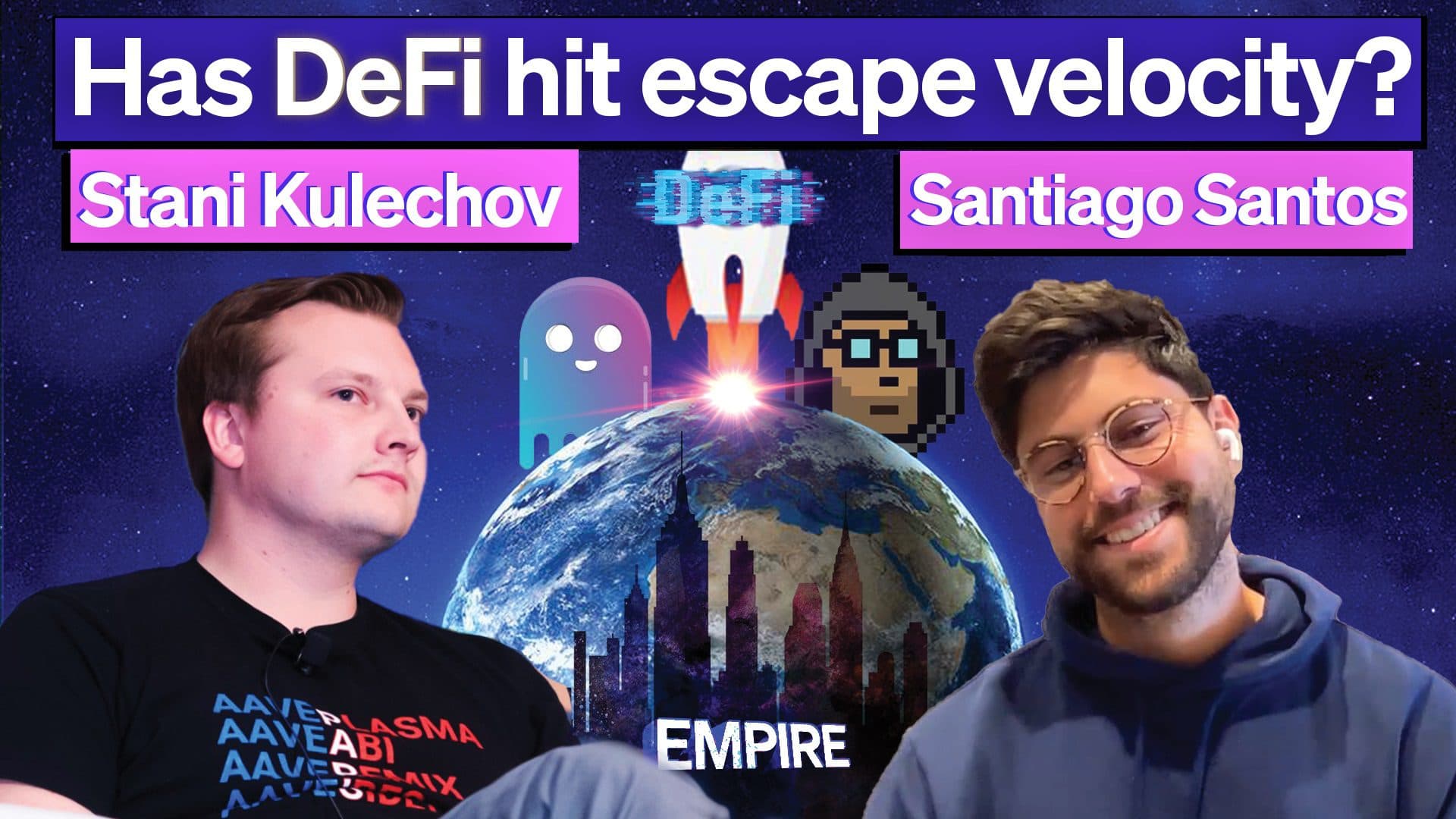 In the latest episode of Blockworks' podcast "Empire," Jason is joined by Aave founder/CEO Stani Kulechov & technology investor Santiago R Santos.
Sitting at the forefront of the fast evolving DeFi ecosystem, we invited Stani & Santiago on to Empire to share their thoughts on the exponential growth and assess whether DeFi has hit escape velocity.
This conversation was fascinating and covered a range of topics including how DeFi managed to attract $100 Billion of total value during the 2020 DeFi summer, when $1 trillion of value will be locked in DeFi, how social media could be decentralised in the web 3.0 transition, NFT's, and Stani & Santiago's outlook for the end of year bull market.
They also discuss:
Tokenizing real world assets
Collateralized vs Undercollateralized loans
and so much more!
Check out what they had to say in the video below. 👇
On "Empire," once a week, Jason interviews individuals that have built the crypto industry to talk about their struggles, bold moves and tough decisions. For any NPR or Guy Raz fans out there, you can think of "Empire" like a "How I Built This" for the bitcoin and crypto industry.
Episodes are released every Thursday morning. 
Subscribe to Empire today on Apple or Spotify. Watch episodes on YouTube.
---
Are you a UK or EU reader that can't get enough investor-focused content on digital assets? Join us in London on November 15th and 16th for the Digital Asset Summit (DAS) London. Use code ARTICLE for £75 off your ticket. Buy it now.
---