Podcast: Ray Dalio Changes his Mind on Bitcoin, Stock Buybacks Skyrocket, Everything is Money Illusion
Get your macro fix with Blockworks' own Mike Ippolito and Mark Yusko.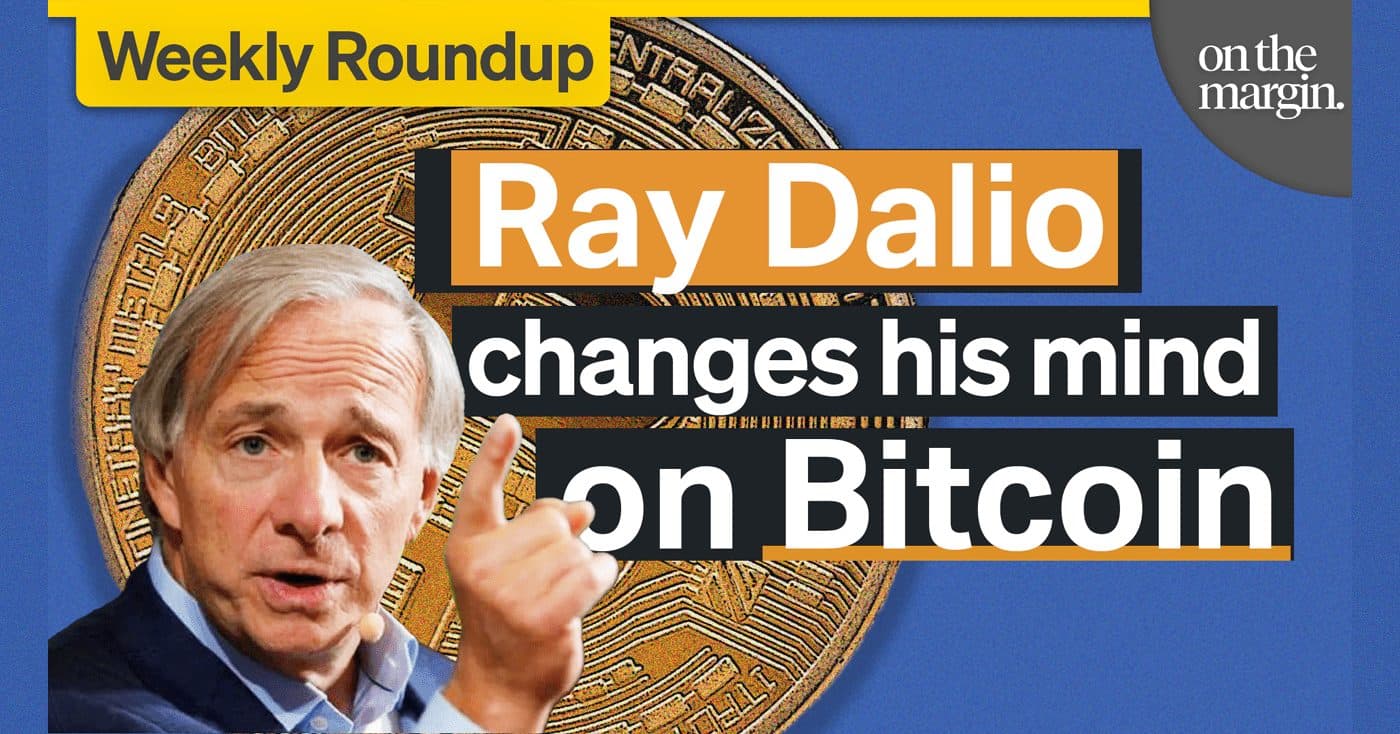 In today's episode of "On the Margin" Weekly Roundup with Mike Ippolito and Mark Yusko, the conversation starts off with Ray Dalio's comments about Bitcoin, Gold and Ethereum. Spoiler alert – minds are being changed! Next they get into the increasing politicization of crypto, and the battle lines being drawn between the Dems and the GOP.
Mark and Mike get into breadth in the Nasdaq as a potential sign of worry (thanks Bear O'Shea for the flag!), record stock buybacks amidst insider selling, and finally the growing percentage of net income explained by the stock market.
This week's episode on a philosophical question – is ALL growth just a result of money illusion? For the answer to that, you'll have to listen in.
Watch the full episode below! 👇
"On the Margin" is a two-part show. Once a week, Mike interviews industry experts, and then at the end of the week, he is joined by co-host Mark Yusko where they break down the top crypto and macro stories. Episodes go live every Wednesday and Saturday morning.
Subscribe to "On the Margin" today on Apple or Spotify, or watch episodes on YouTube.
---
Get the day's top crypto news and insights delivered to your inbox every evening. Subscribe to Blockworks' free newsletter now.
---