Podcast: Why Gaming NFTs Will Be Bigger Than Twitch | Justin Kan
Justin Kan joins Jason and Santiago to discuss his Twitch departure and subsequent Fractal launch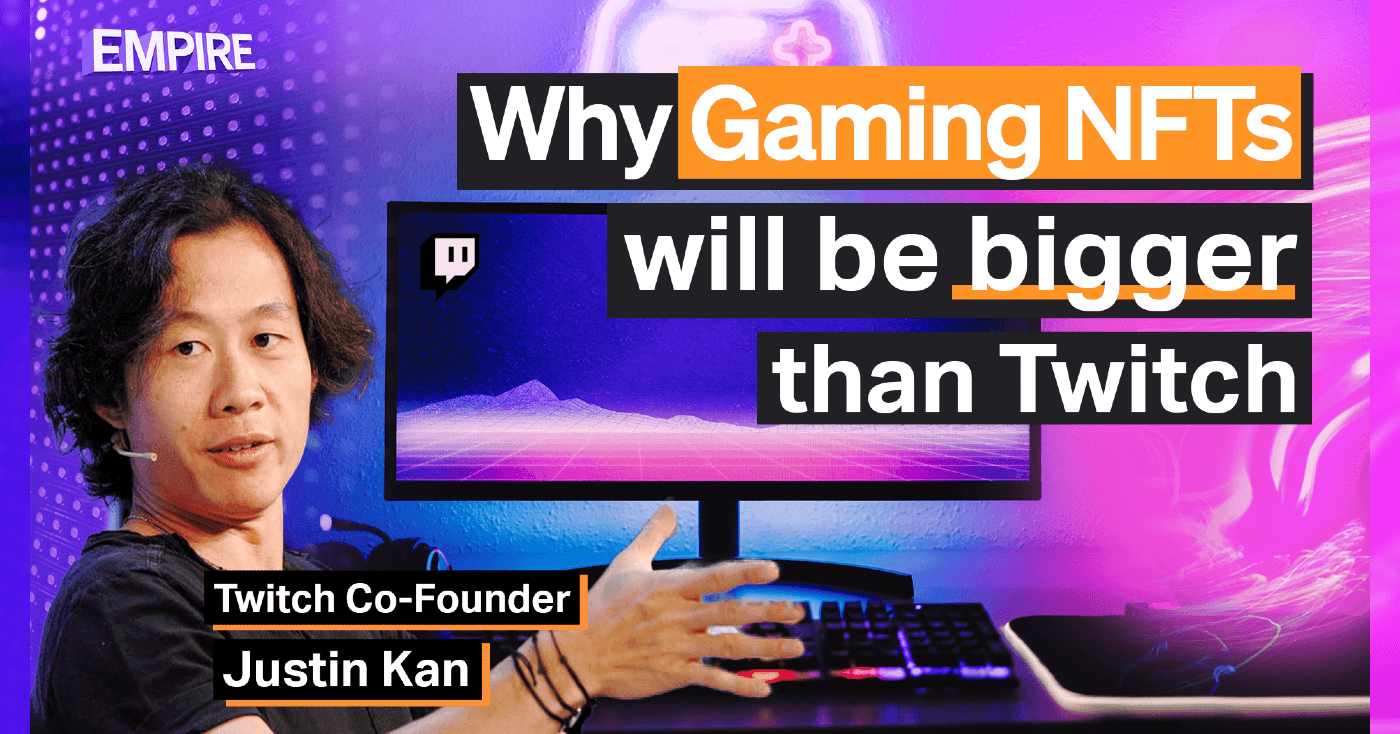 On today's episode of "Empire," Jason Yanowitz and Santiago Roel Santos are joined by investor, entrepreneur and Twitch co-founder Justin Kan for a deep dive into NFTs.
Justin shares what it was like leaving Twitch, getting into crypto and launching Fractal, a Solana based marketplace for gaming NFTs (non-fungible tokens).
Justin provides a look behind the curtain into the fast evolving world of Web3 from the the traditional Web2 and gaming perspective, discussing the new possibilities crypto provides for gamers, streamers and online communities.
Plus, hear more on:
human capital coming into crypto
Fractal's 2022 roadmap

and so much more!
Check out what they had to say in the video below.👇
About the show
"Empire" is a twice-a-week show. On Thursdays, Jason interviews crypto industry movers and shakers to talk about their struggles, bold moves and tough decisions. Friday's weekly roundup episodes feature co-host Santiago Roel Santos and cover the top news from the past week.
For any NPR or Guy Raz fans out there, you can think of "Empire" as a "How I Built This" for the bitcoin and crypto industry.
Subscribe to "Empire" today on Apple or Spotify. Watch episodes on YouTube.
---
Get the day's top crypto news and insights delivered to your inbox every evening. Subscribe to Blockworks' free newsletter now.
---