Q&A: CMS Holdings Co-founder Says He's Carefully Entering Markets
Blockworks caught up with CMS Holdings co-founder Dan Matuszewski for his take on markets, acquisitions and how to survive as a trader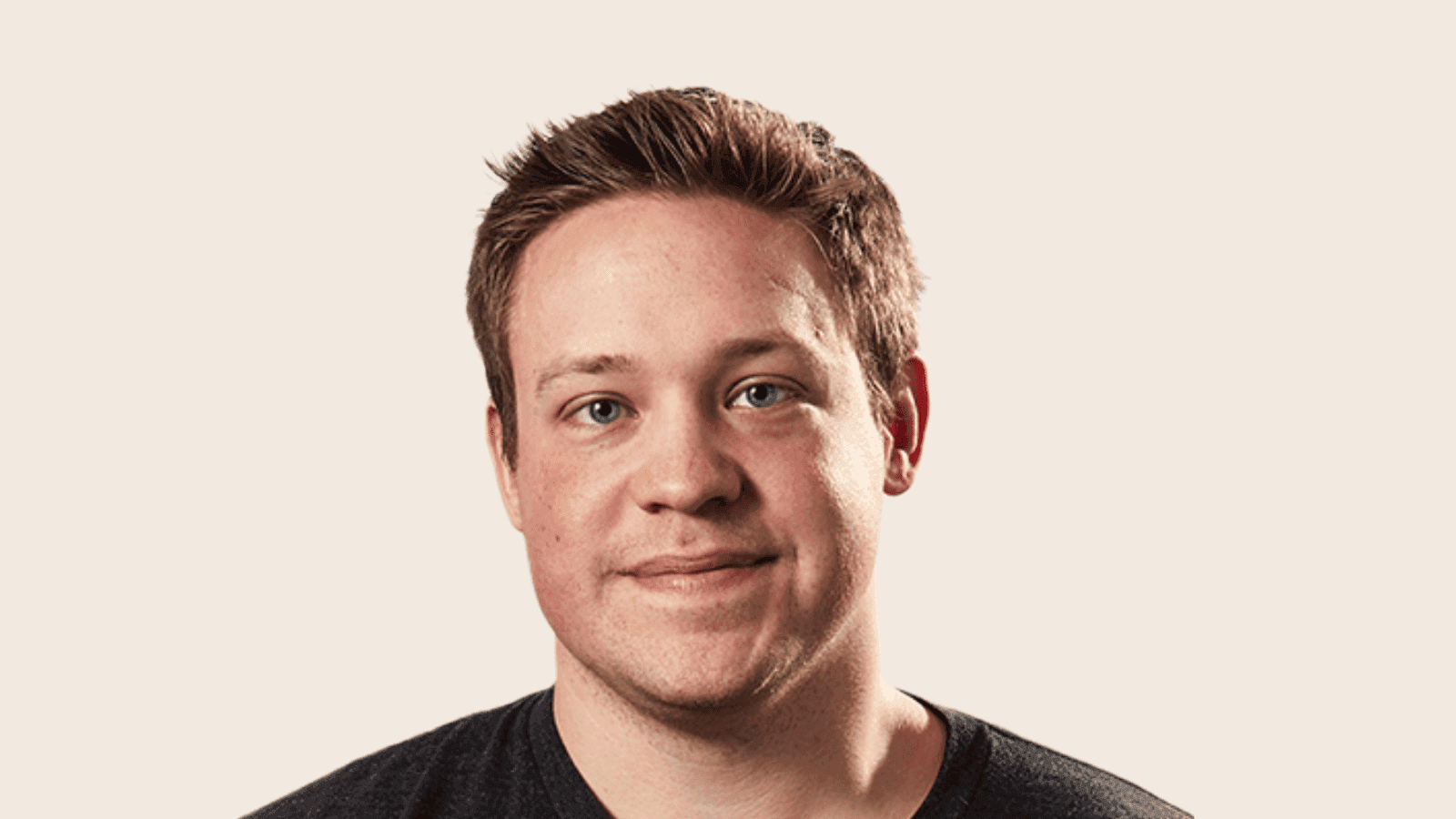 CMS Holdings' Dan Matuszewski | Source: CMS Holdings
key takeaways
Success in crypto trading comes down to survival: "You've got to make it out the other side," CMS Holdings co-founder Dan Matuszewski says
He believes the worst of the chaos has worked its way through the system, now we're just dealing with the hangover
Dan Matuszewski, principal of crypto investment fund CMS Holdings, is a fixture among veteran digital asset traders.
Few in crypto have handled as much capital as Matuszewski; he ran Circle's over-the-counter trading desk, one of the industry's biggest, for more than two years. In 2018, the desk saw more than $24 billion in crypto trading volume.
Matuszewski founded CMS Holdings in 2019 and it has since grown into one of the industry's more prolific funds, having made 84 investments in various crypto startups via its venture arm, per Crunchbase. 
He's also a board member of the GMI PAC — a reference to the oft-used crypto phrase "gonna make it" — alongside SkyBridge Capital's Anthony Scaramucci and a raft of crypto bigwigs. The super PAC has pledged to spend $20 million to shoot pro-crypto political candidates into office. It seems to be working.
CMS Holdings' website is admirably bland — it's just a picture of a waterfall emblazoned with "PROVEN LIQUIDITY" — a worthy advertisement for a crypto fund. CMS Holdings' Twitter timeline, however, is anything but boring.
But running a fund through the recent turmoil has no doubt been challenging. In a series of phone calls over the past month, Blockworks caught up with Matuszewski to learn how CMS Holdings is… holding up.
---
Blockworks: How do you feel about the current crypto sentiment? How's CMS doing?
Matuszewski: I would say that the vibe got worse, and then the vibe got better. It seems calm now, I'll say that. Things seem calm here. We're alive and we're here to play the game going forward, which is the important thing. We just don't run that hot.
Blockworks: Do you think the worst of the chaos worked its way through the markets?
Matuszewski: Yeah, I do. I think the collateral that had to be sold, got sold. The forced licks are through the system, now you're just dealing with the hangover. I don't think there's a ton of risk that's gotta go out the door now. 
Obviously, everybody's licking wounds and trying to true up any holes in their balance sheets, but I do think the majority of the forced selling is through the market now. I think it has been for a little bit, that's why we're baselining, right? People are still scared to deploy new capital, but there's a lack of forced sellers in the market.
Blockworks: Is CMS Holdings' portfolio geared for the long term, or are you constantly managing it?
Matuszewski: It's a mix. Some of our positions are obviously much longer-term positions and we specifically don't touch a lot of those for tax reasons. I think we're probably structured like 40/60 between the liquid and the illiquid venture side that we're not looking to touch.
You have to be cognizant; if you want to trade, you have to be aware that you not only have to beat the market, but you also have to beat the tax burden you inflict on yourself. If you live in a high tax jurisdiction, you're looking at a 50% haircut on a short-term cap gain position. Say you sell a position after it goes up 50% and then you'd like to buy it back. You'd effectively have the same position; really all you did was just change the cost basis of your taxes.
Blockworks: Is CMS banking a bunch of dry powder to unleash? Or is it carefully entering?
Matuszewski: Carefully entering is the better way to put it. You have a lot of assets that have put in real lows. Solana is a good example. Avalanche is another one. 
A lot of the altcoins in particular have mostly bottomed because they weren't posted as collateral as much. What you've got is a situation where bitcoin and ether probably had the worst of the forced selling because they were posted the most as collateral at different lenders, but a lot of the altcoins really weren't, mostly because they weren't taken as collateral. They bottomed a lot earlier — if it's the bottom, who knows — but they've been a little more stable over the last months than the majors.
Blockworks: You've historically said that many Tether critics' concerns are unfounded. What do you think about its reserves moving into US Treasurys? 
Matuszewski: Tether has always been the big one, and USDC has always been really, really conservative. Tether's getting more conservative. I think a lot of that is them just basically giving the middle finger to the shorts, saying: "Alright, fine. Your beef is really with our corporate treasury holdings. We'll move the entire thing over to Treasurys. What's your beef now?"
So I reckon Tether is being overly conservative, mostly because they've got guys on their back, but I think they're gonna shake them.
Blockworks: What's your take on the theory that TradFi (traditional finance) is looking to enter cryptocurrency because valuations are low?
Matuszewski: I think that's a meme. TradFi is getting their clock cleaned and everything else they own. Crypto is the kind of thing you buy when the rest of your portfolio is like flying. It's not the thing where you're like: "Oh my god, I'm down 40% on my tech equities. I'm gonna go buy some crypto because it's depressed."
Blockworks: Is the recent mergers and acquisitions (M&A) surge across the space positive for the industry? Wouldn't it make it more centralized?
Matuszewski: It's very beneficial. There should have been more M&A activity in crypto, really, over the last two years. The problem was that everybody was doing so well for so long that there wasn't an impetus to get it done. I think it's going to accelerate through this year. 
I think Binance, FTX, Coinbase and Kraken will all absorb a lot of different components of the industry that probably should've been absorbed years ago. There's too many centralized services offering the same thing. I think consolidation is healthy. Centralization of these platforms isn't really a problem, because they're already centralized. I don't think it changes much there.
Blockworks: Do you expect we're at the beginning of a lengthy bear market?
Matuszewski: I don't know enough about how macro works, but I think at the end of this, when the cycle turns, crypto will be the fastest horse again. It's where you're going to want to be when things get better, and they'll get better. It's not the end of equities for our lifetime, right? It's just shitty for a while and then it'll get better. I know you're gonna definitely want to be in crypto when it does.
Blockworks: Got any advice for cryptocurrency traders on how to succeed in digital asset markets?
Matuszewski: You've got to survive, and you've got to stick around. The opportunities will present themselves and they'll make sense at the time, but the bigger thing is you've really just got to make it through the other side. You've got to survive.
This interview was pieced together from the result of two phone interviews, with responses edited for clarity and brevity.
---
Don't miss the next big story – join our free daily newsletter.