Crypto Bear Market Hits Robinhood As Founders Hunt SBF Stock
Robinhood crypto revenue is down quarter-on-quarter. Will securing more than half a billion in shares from Bankman-Fried make it all better?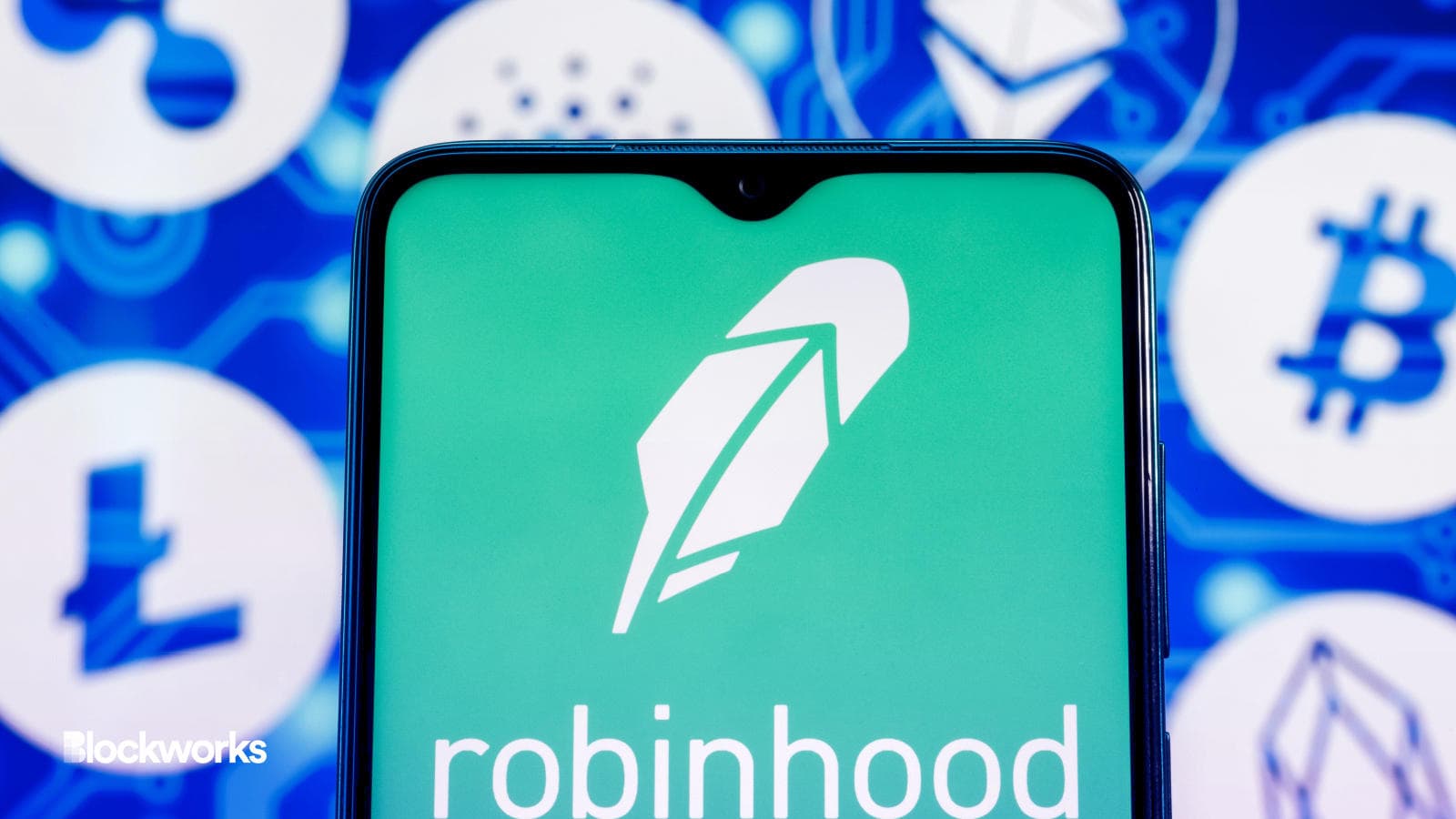 Shutterstock.com/Sergei Elagin, modified by Blockworks
The crypto bear market has taken a toll on Robinhood, with the popular online brokerage reporting a 24% drop in associated revenues last quarter.
Crypto-linked revenues fell to $39 million in Q4 2022, down $9 million from Q3 2022.
Total net revenues — which includes options trading, crypto and equities — actually rose 5%, reaching $380 million.
Higher short-term interest rates and growth in interest-earning assets appeared to be Robinhood's saving grace, with total net interest revenue jumping 30% to $167 million.
Still, the Menlo Park firm posted a net loss of $166 million last quarter (earnings per share of -$0.19), a slight improvement on the previous quarter, which saw $175 million lost.
Full year revenues, meanwhile, sank by about $460 million from 2021 — $1.815 billion to $1.36 billion.
CEO Vlad Tenev said both he and co-founder Baiju Bhatt were canceling close to $500 million of their share-based compensation to return what he termed "value to customers and shareholders."
"We're now starting to see meaningful traction on a number of the products we launched, which gives us confidence they can grow into significant business lines over time," Tenev said.
Robinhood did see a small 50,000 rise in the cumulative number of funded accounts last quarter, now at 23 million overall. Monthly active users however dropped 800,000 to 11.4 million.
SBF's Robinhood stock hangs in the balance sheet
Robinhood's board of directors has also approved a proposal to buy back up to 55 million of its shares previously purchased by a Sam Bankman-Fried holding company last May.
The US Department of Justice seized the shares in early January. Bankman-Fried bought more than 56 million shares for $648 million. Robinhood is now in discussions with the agency to facilitate the purchase, with the total valued at around $600 million at current prices.
Disgraced FTX executives Bankman-Fried and Gary Wang bought the shares via Emergent Technologies using loans taken directly from FTX sister trading firm Alameda Research.
In its earnings report, Robinhood said the timeline for the transaction remains unclear. Robinhood did not immediately return a request for comment.
"Since there is limited precedent for this type of situation, we cannot predict when, or if, the share purchase will take place. We will provide updates as appropriate," Robinhood said
The shares are also involved in a legal dispute between Bankman-Fried, FTX, BlockFi, and non-US entities.
For now, markets have reacted positively, with Robinhood stock jumping nearly 5% after hours on Wednesday.
---
Don't miss the next big story – join our free daily newsletter.
Follow Sam Bankman-Fried's trial with the latest news from the courtroom.